Now that you have bought yourself a beautiful drum kit you want to make sure that you are taking good care of it. If you don't your kit will lose value and more importantly it will lose the good sound it was producing when it was brand new. Maintaining your drum kit is very easy, but only when you do checkups and clean ups on a regular basis.
Things to avoid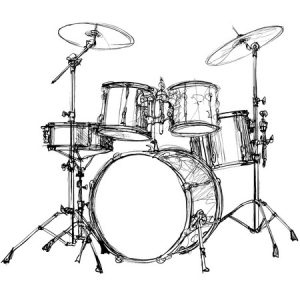 Maintaining your drum kit will be a lot easier when you take precaution. The drum kit should not be exposed to big temperature changes, nor should it be exposed to heat or extreme cold. When the drum kit is exposed to heat the wood will expand and eventually it will crack.
Your drum kit can't handle extreme cold either, the wood will shrink and it will make your drum kit sound awful. If you keep your drum kit in a very dry area it may be smart to cover it in a damp cloth, this is to aid humidity (this only applies to extreme dryness, the one you experience on an extreme hot summer day).