Sadly, the Focusrite Saffire is no longer being made, it has been discontinued.
The original has been replaced by several newer models which are relatively easy to find like the:
Focusrite Saffire Pro24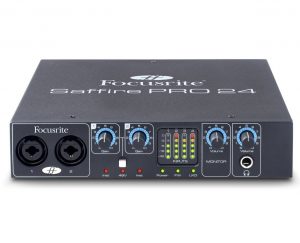 Click Here for Pricing, Pictures and Reviews on Amazon.com
Focusrite Saffire Pro 26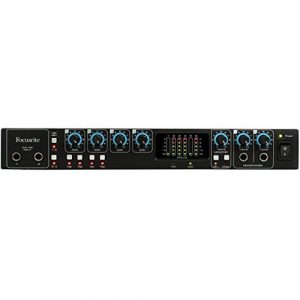 Click Here for Pricing, Pictures and Reviews on Amazon.com
Focusrite Saffire Pro 40

Click Here for Pricing, Pictures and Reviews on Amazon.com
There is one thing that you can say for the entire Saffire range, they are all excellent choices. The original Focusrite Saffire has been improved upon but frankly it is one of the least expensive options if you are on a really tight budget.  For some people the older model is the model of choice.
Let's take a look at what the original has to offer.
What We Loved
The price was a big deal for us. It is cheaper than the newer models in some cases by half. We noticed that in some of the upscale models in the line you were paying a lot more and not really getting a lot more.
If you are into simple than you will be into the original  Focusrite Saffire model.
We liked that it was easy to set-up but did notice a few bugs  in the system but once we used the right power source with the right ampere it was fine.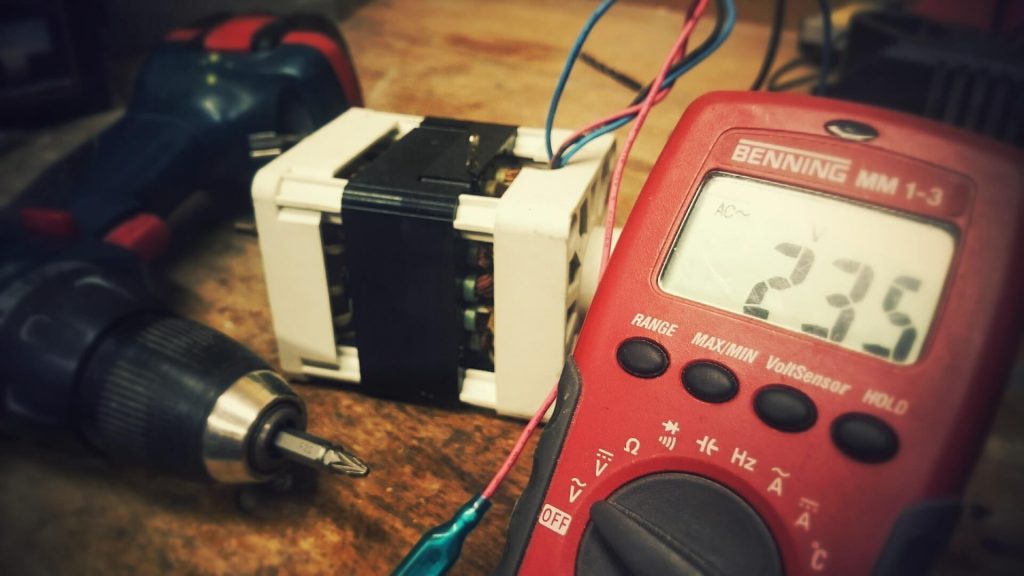 It requires 12 volts and a 1.5A instead of what the 1A that it is labeled for. It can be a little frustrating to figure that out and would be nice if Focusrite corrected the misinformation.
It is built really well and has a sleek design that looks great in and out of the studio. It is compact which makes it easy to take a long on the road and for outdoor work.
It offers preamp monitoring, decent reverb and DSP effects.  It offers 4 analog inputs that can all be used at the same time.
We loved the price point and the durability of the unit and once we figured out the power issues it was easy to install.
Room for Improvement
For what you will pay-especially used- this is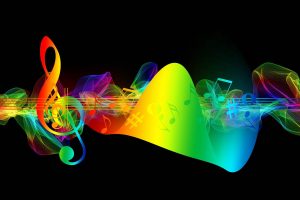 a great deal, the sound is reliable and it will give you what you want but keep in mind that this is an older model in the line and the little nitpicky things that we found that we were not crazy about have been corrected in later models.
Frankly the reverb was fine but not "great" there are other models (even in this line) that just have a better reverb, but is it a deal breaker?
No! It is not awful and it does the job.
Can it be better? Yes, and it is in newer more expensive models in the line.
There were also some comments about the headphones not being loud enough.  This can actually be a positive. You do not have to worry about blowing out your ear drums and for us it seemed like it was plenty loud.
We were not crazy about the construction of the knobs they seemed rather flimsy and were a bit difficult to adjust.
We suggest you find the settings that you are happy with and save them so that you do not have to spend a lot of time hands on and dealing with the knobs.
Other than the knob construction we were happy with this model. We got great monitoring from it and think it would be an excellent investment especially for the novice.
Other Things We Liked
The drivers are stable. Once you have everything up and running it stays up and running. The drivers were one of the most stable we have come across.
The manual is very comprehensive; some would say a little too comprehensive. It is chock full of information but it may take a little while to get through.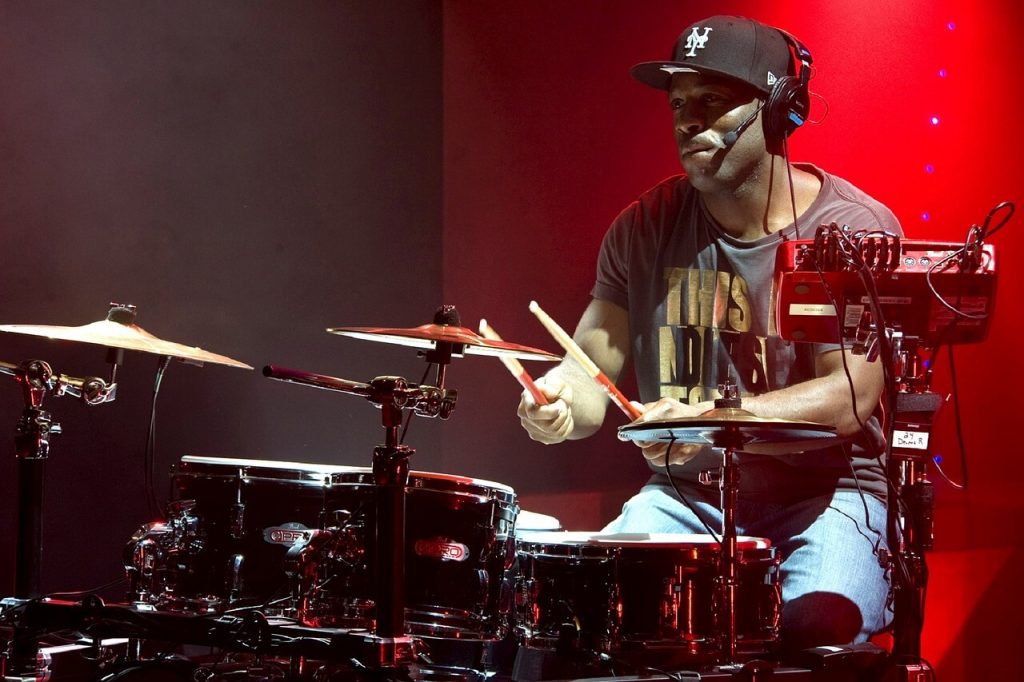 We liked that the Focusrite website kept everything short and to the point making it far easier to get information than using the manual but using a combination of them both will help you to become an expert operator.
Latency issues are not an issue because of the direct monitoring feature which is nice because the system is less reliant on which computer you are using.
It is not necessary to have a Firewire card according to other users that have managed nicely without it however other users feel like the Firewire card may make a difference, it is something you may want to consider as well.
Overall
Focusrite has done a great job with the Saffire line. It is a reliable line that can easily help you to mix, record and monitor and improve your overall production capabilities.
If you are looking to save some money or your budget is tight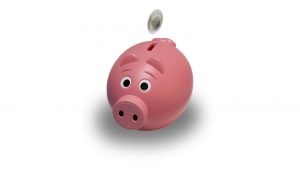 buying used can work out well for you. If you have a few extra bucks to spend you might one to consider one of the upgraded newer models.
Ultimately you cannot really go wrong with any of the models from the series. A lot of attention goes into the technology which is where you want the attention to be placed.
If you are looking for a good reliable option, the Focusrite Saffire line is a great place to look. Most users have reported having no issues at all once they figured out that the power source issue misprint was the problem they were able to hook up and be on their way.
This is a bare bones type deal, if you are a hands on operator you may not be very happy with this model but if you like to set it up and forget about it you will love it.
It does not offer an auto save feature which can be a bit frustrating but you can save manually and because it is so reliable you can be confident that what you save will remain.
Overall it is a good choice and comes recommended by users. There has not been one user that has said they would not recommend it. Now of course you have to find one to purchase!
Summary
Reviewer
Review Date
Reviewed Item
Author Rating