Honestly finding new favorite headphones can be a huge headache without getting a little help. The biggest obstacle to finding the right headphones is having to do the research on your own. It can be really time consuming to spend the amount of time that it takes to really do a solid review.
In many cases people make decisions about headphones after a very short listening period which is a key mistake. It can take about 100 hours of use to really get a true hint about what the sound is really going to be like.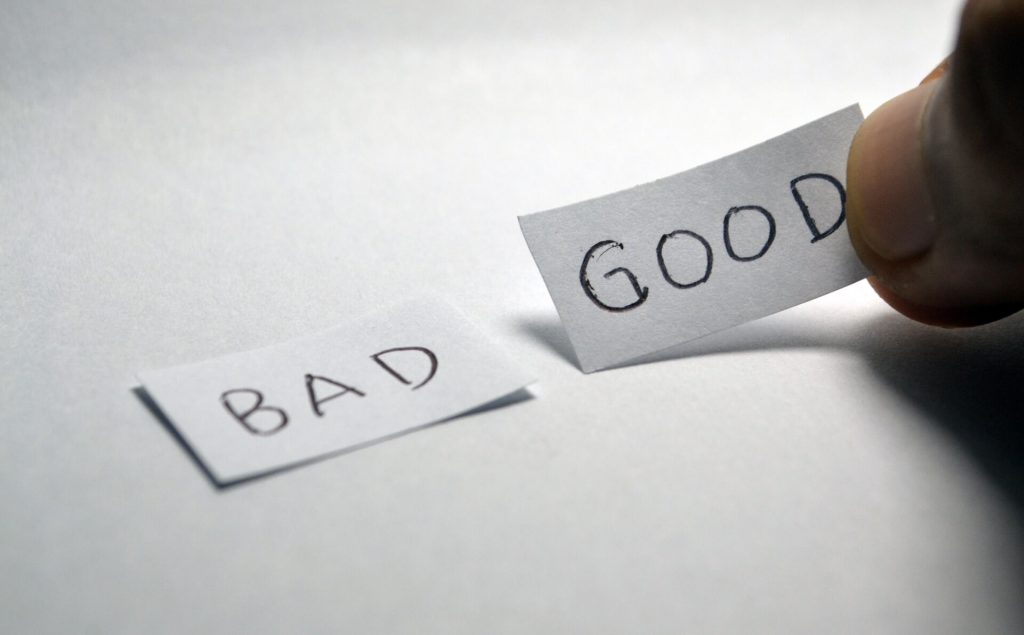 It is time consuming and it can be very chaotic because it can be very hard to have the patience to run the headphones the way they need to be.
We are here to help you wade through all the options that are out there and to take some of the burden off. We looked at the Shure SRH1540 because we were hearing good thing about these headphones and we wanted to see if they could really deliver.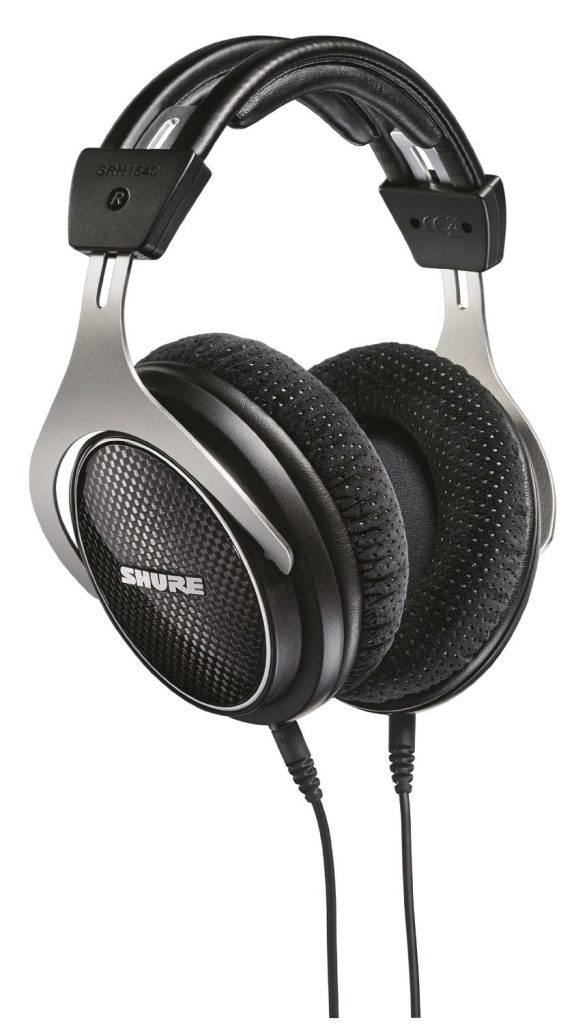 Click Here for Pricing, Pictures and Reviews on Amazon.com
A Word about Shure
Shure has been around for a long time. They got their start in 1925. The humble start quickly blossomed into being a recognized brand that offers a great deal of positive engineering but for microphones. This company has managed to evolve and grow nicely by staying focused on the few items that they brand.
They did not add the headphone division until 2009.
Since taking the headphone industry by storm, Shure has really shored up its line. The Shure name has become synonymous with quality, innovative engineering and professional grade level headphones.
Some Stand Outs
We found right out of the box that these were very comfortable and that they had some superb construction. The cost was also pretty impressive. They are expensive by most standards which motivated us even further to put them to the test.
They are a closed back headphone. Some users say they are the best closed backs that they ever tried out. We were pretty impressed by the construction, look and sound.
This set easily ticks off the list of things you hope to find in a headphone. They are a pleasure to listen to. They offer a great clear sound base.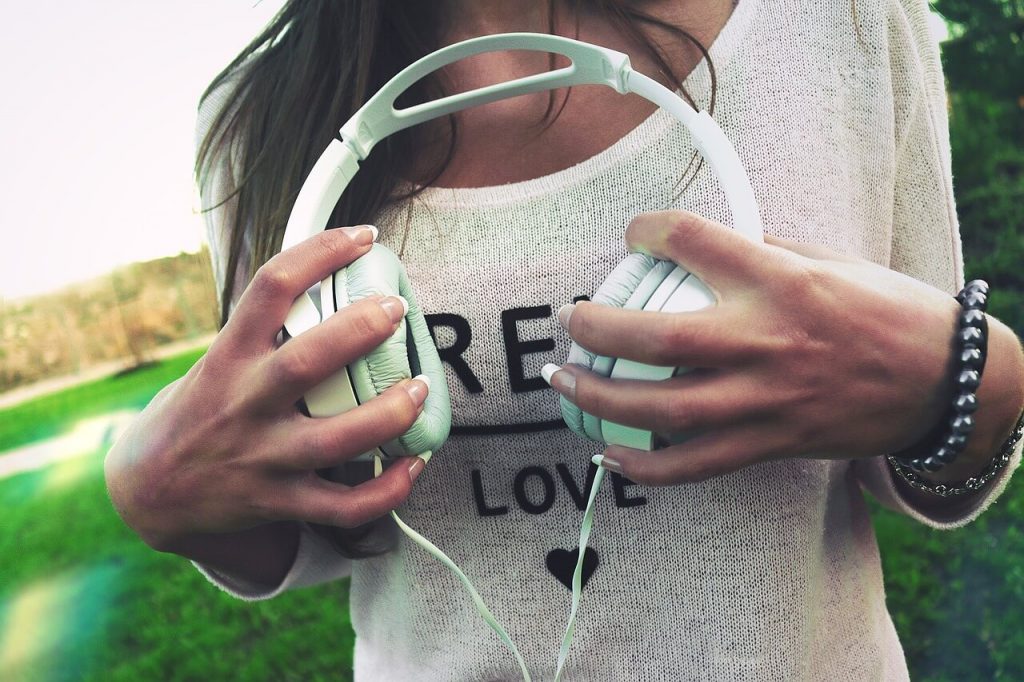 If we only had the option of using a solid back headphone this would likely be the one we would buy which speaks volumes.
Some people are not into the open backs or the semi open back but we are and the fact that we were able to get that same open airy sound that we like really speaks volumes about this headset.
The closed back can sometimes cause a tinny or hollow sound but that is not the case with this model. This model gives you the open sound that you get with a semi closed back without the hassle of leakage and having to listen to disturbing, distracting background noise.
Let's Talk About the Sound
The sound has just the right balance between nice sparkly highs and some bumping lows yet it has a neutral vibe that makes monitoring not only easier but more comfortable all around.
We liked the sound because it was very organic in nature. We also liked that they were powerful "enough" without having to add an amp.  The isolation rate is good at 15db which is about the industry average.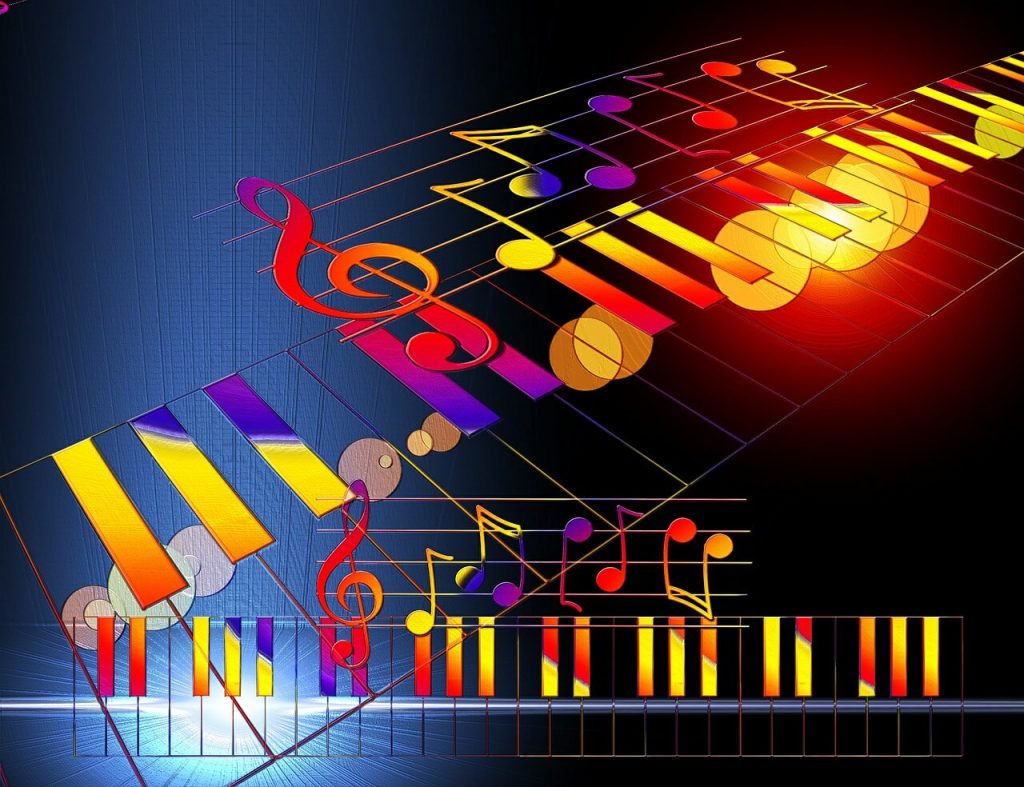 The highs were crisp, clear and added that zing that you want. The lows were low enough without any bleeding into the mids.
If you are a bass head you already know that no matter what you are listening to the bass is not enough however with these you may find that there is such a thing as enough bass.
The mid-range was true and clear. Overall the sound was exactly what we hoped for. We ran them for about 500 hours and they lost nothing along the way.
As a matter of fact they seemed to get better the more we used them which is not odd since most high end headphones need a break in period to really get the most out of them.
You do not have to worry about noise leaking out of these solid backed headphones. The only leakage is when you really have the volume turned up to dangerous listening levels.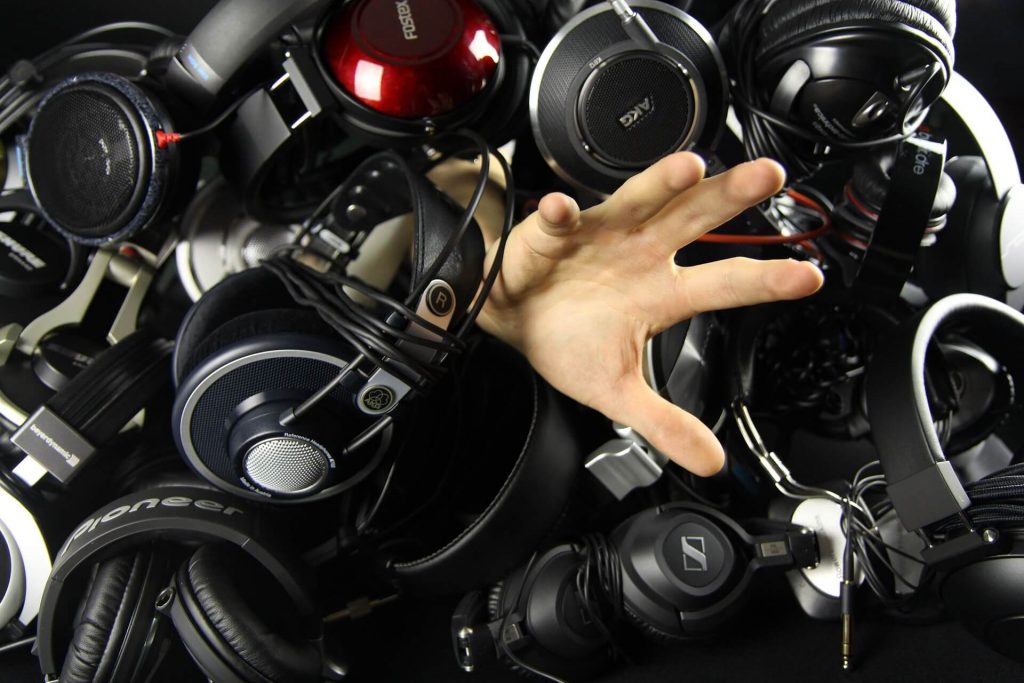 When working at normal volume levels leakage is not present at all.
This no leak feature makes them great to travel with on planes in cars and even waking around. They are relatively lightweight and they are not like the oversized cans that can be difficult to take a long.
They would pack easy and can be worn just about anywhere because you do not have to worry about disturbing anyone with the leaking sounds.
Comfort Levels
If you have already been doing some research on this model than you already know that most people are buzzing away about the comfort level. There is a good reason that everyone is talking up the level of comfort that you find with the state of the art, designed for comfort ear cups.
The ear cups have an ultra-dense memory foam that moves slowly to recover so they hold their shape for an exceptional length of time. You get a really custom feeling fit.
They are great for anyone that wears glasses because the foam head piece can mold around the arms of the glasses.  They are covered in the exclusive Alcantara material that is soft and breathable.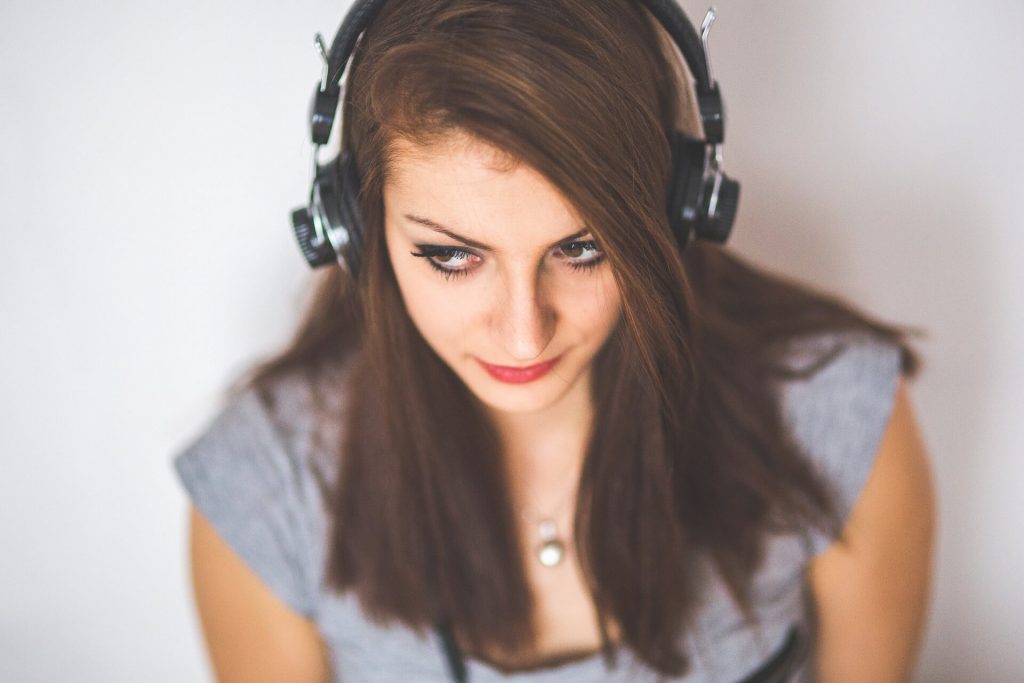 The head band is fully padded and has too easy to use locking clips on either side which is a nice touch because it ensures a custom fit with a stay put feature. The headband is very easy to adjust so you can get an easy fit that is perfect for you.
These headphones are so comfortable that you can expect to not feel the fatigue that you can normally experience.  The design has really taken into account how many hours a professional may spend monitoring a piece.
The Look
These are far more go then they are show. They look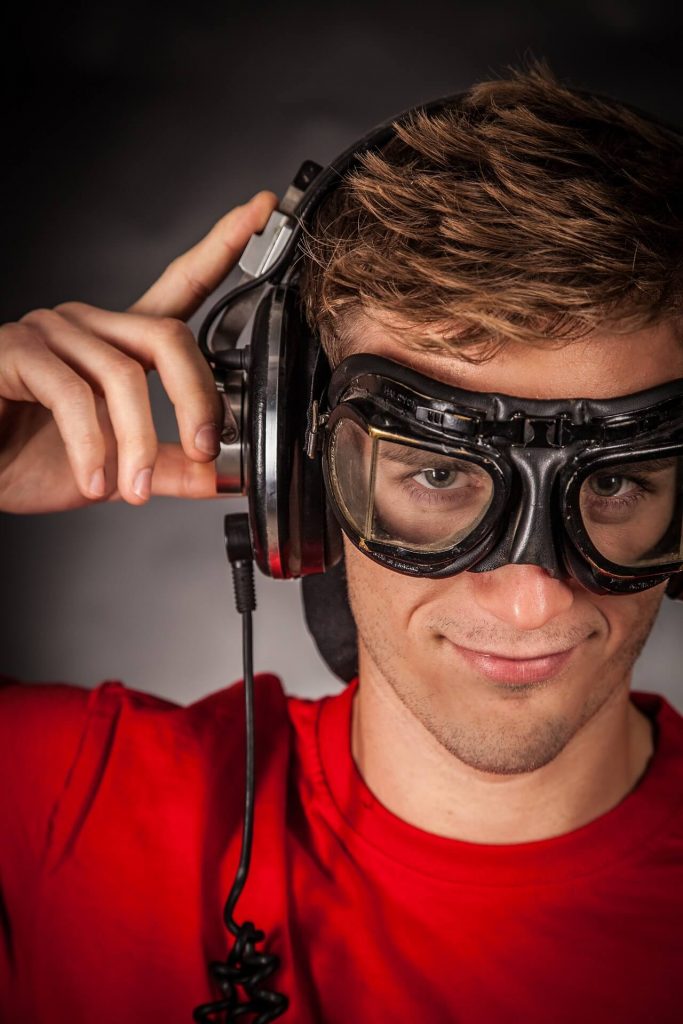 modern but there is not a lot more to say about how they look. Any professional is more interested in how they sound and how they fit.

On those two fronts they do an excellent job. We have  learned the hard way just because something looks good does not mean that it works well.
We would rather have the usability then have something that looks great and just does not have the sound.
Now don't get discouraged we are not saying that we did not think they looked good or that they did not have the appearance we wanted them to have. They looked fine.
They just did not have the wow factor that we have seen with other models and wanted to note that for you so that you would know what to expect.
For us the sound compensated for the plain Jane styling.
Need for Improvement
We checked these out for a long time and could not find anything we would do to improve the sound and the overall quality BUT there is no in line control. The headphones come with 2 cables but neither is outfitted with in line controls.
Clearly these are meant to be used for listening, monitoring but not for use with your portable device like a phone.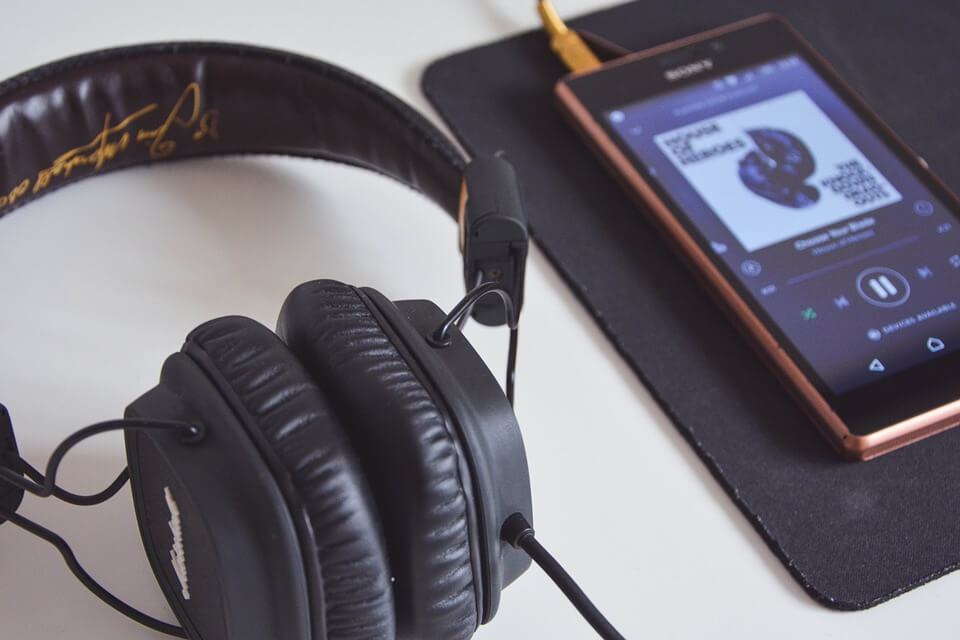 A lot of people that do casual listening are disappointed to find that there are no in line controls because they are used to using models that are made to be used with phones but it has zero impact on the performance of this headphone.
Wait, We Have More about the Ear Cups
We noticed that the ear cups are designed to affect a suction feel when they are on your ears but a very comfortable one.
They also have passive noise cancelling properties so that you can really block the world out and listen intently without any outside noise sneaking in.
Let us also mention that they are super comfortable.
Overall
They meet our expectations. They have an excellent organic sound and they also offer a nice pack of power without an amp. Getting the drivers moving is easy.
Oh we forgot to mention earlier that the headphones come with an extra set of ear cup pads which is a really nice touch. It is always a good option to have extra ear cup pads on hand.
We like this model. We are not gushing over the quality because it is not really gush worthy. They do sound excellent, they do have that nice neutral sound that we like because it makes it easier for monitoring purposes.
Click Here for Pricing, Pictures and Reviews on Amazon.com
If you are shopping for new headphones and you are thinking about getting a great high end pair this may be the perfect fit for you.
They offer everything that you could want and they have the comfort level that makes them oh so wearable without fatigue.
Final advice – buy them!
Summary
Reviewer
Review Date
Reviewed Item
Author Rating