Updated on September 23rd, 2021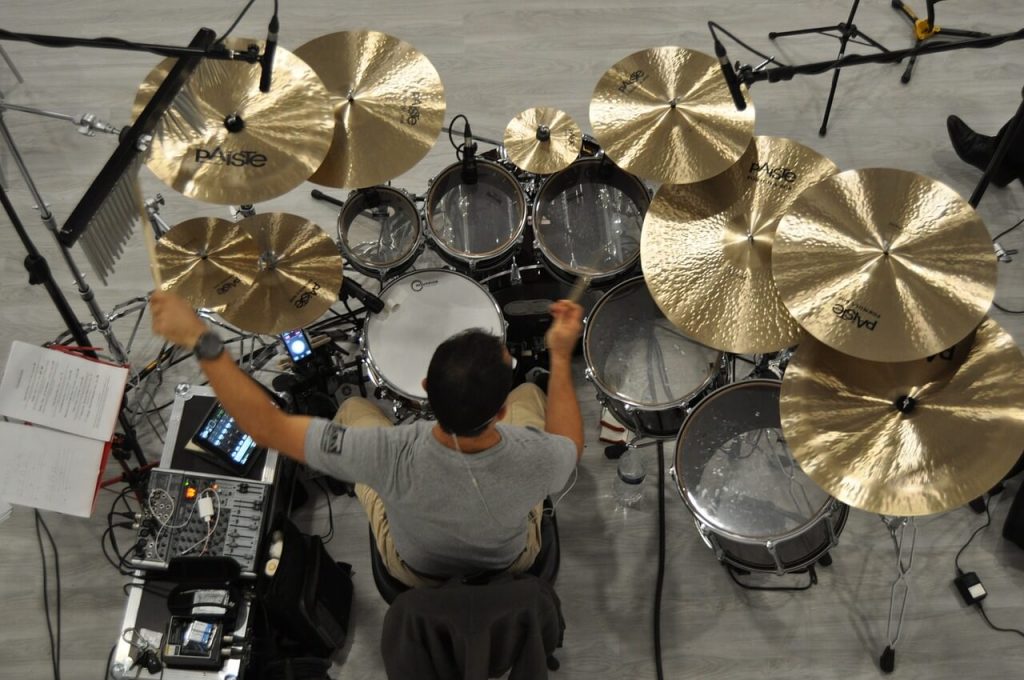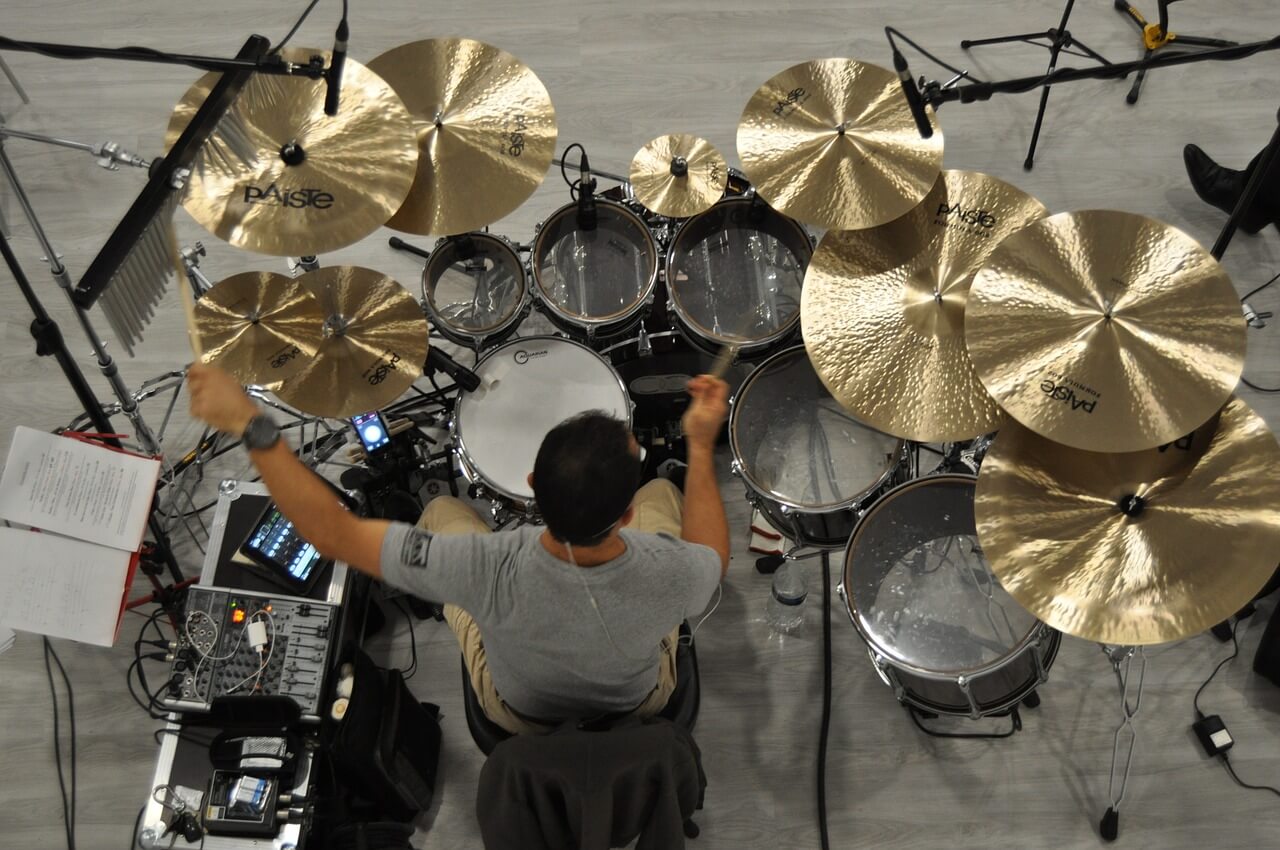 Playing the drums is a physical feat using all your limbs together to create syncopated patterns and beats. Follow along as we discuss the 7 Drumming Techniques You Need To Learn as a Beginner.
An average acoustic drum set is far larger than most instruments and requires us to use our feet, upper arms, forearms, wrists and even our fingers to produce a wide range of desired sounds.
In this article we will discuss some of the most important techniques and tips that you will need to know whether you're just picking up the sticks or have been playing for many years. 
Warm-ups and stretching
Before we get into the 7 drumming techniques you need to learn as a beginner, let's discuss preparing to play.
No matter what age you are, it's always a good idea to incorporate a warm-up routine into your playing schedule. Not only will a good warm-up allow you to play faster and for longer, it will also lower the chances of injury.
It's important not to overdo any stretching as there is always potential to do harm if you're not careful.
One simple stretch is to place your two arms out in front of you in a 'zombie' posture and place your palms facing the ground. Next, lower your hands so that your fingers point to the ground.
Hold this position for ten seconds and lightly feel the arm relax and stretch out. Next step is to raise the hand so that the fingers are pointing skywards.
Again, hold this position for approximately ten seconds and then allow your arms to relax.
Another simple stretch is to hold both sticks in one hand with your grip around the centre of both stick. You should be making a fist with your hand now.
Next, with your arm extended outwards to your side, like one wing of an airplane, rotate the stick in a propeller fashion. Use the weight of the stick to lightly stretch your upper arm and shoulder here.
Be very careful to never over stretch in this or any other exercise.
The Grip
The grip you use is fundamental to your playing, your comfort at the kit and the sound you will produce.
There are a whole host of different grips used by drummers and sometimes we will switch between several grips to find the best one for the occasion.
'German' grip is essentially palm down with sticks in hand. Most of the motion comes from the arm and wrist. '
French' grip is like German but with both hands rotated so that the thumb now faces upwards. The movement in French grip comes more from the fingers and the rotation of the forearm.
If you want a better understanding of the movement in French grip, think of turning a doorknob. The same muscle group are being used in this action.
'American' grip is sometimes used to refer to a grip that is similar to German but with less of a palm-down look.
If you have a marching band background you may be familiar with 'traditional' grip.
Traditional grip is where the leading hand plays with any of the above grips and the other hand uses a palm up grip with the stick being controlled by thumb and forefingers.
Traditional grip is useful for brush playing and is sometimes favored by jazz drummers.
Depending on the style of music you play, choose the right grip early on and - get to grips with it!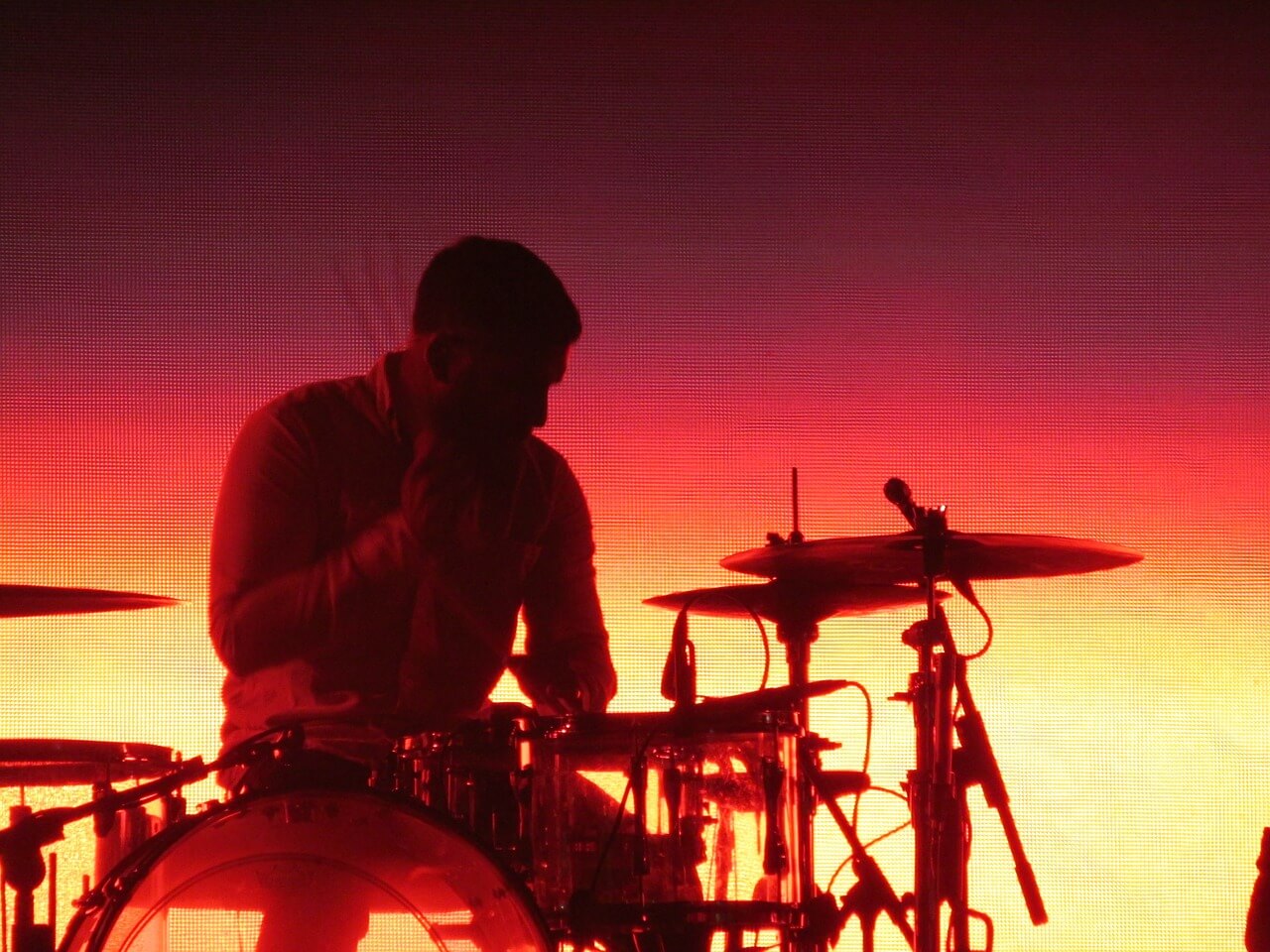 Accuracy
Good accuracy is a habit that if forged well will stand to you for your entire playing career.
Accuracy here means hitting the part of the drum, or cymbal, you want to without any sloppiness. A good practise is to aim to him the centre of each drum.
At the end of a practise session you can usually tell how accurate you were by the markings on the drum head.
Hitting the centre of the drum will not only improve your technique, it often gives the best tone from the drum.
Of course, with the likes of a snare drum there is a wealth of different sounds to be had from exploring the outer areas of the head, but as a rule of thumb, be able to hit the centre of each drum at all speeds and it will help your playing no bounds.
The single stroke roll
The single stroke roll is one of the most important yet simple rudiments in drumming.
It is deceptively simple in concept and fiendishly difficult to master. It's quite simply a roll in the hands with one stroke on either hand.
You can start this roll on either hand and it is recommended that you do this in order to improve your technique and control on the instrument.
Many drummers use the single stroke roll to demonstrate their technical prowess on the kit, such is the difficulty to maintain an even sound throughout at all speeds.
Buddy Rich was one of these drummers who used to play the single stroke roll throughout his drum solos. Buddy would take the roll from an extremely slow tempo and raise it to superhuman levels before bringing the house down.
Learn the single stroke roll. Play it even and without any accents. Keep each stroke the same volume as the previous one and try to make it sound like each hit is identical.
This rudiment will form the basis of 90% of what you play.
Dynamics
It's important to be aware of dynamics and the use of dynamics in your playing.
The drums, being primarily an acoustic instrument, have a dynamic range far beyond most other instruments.
You can play so lightly as to not wake someone in the next room, or you can play so loudly that you can be heard over a jumbo jet engine.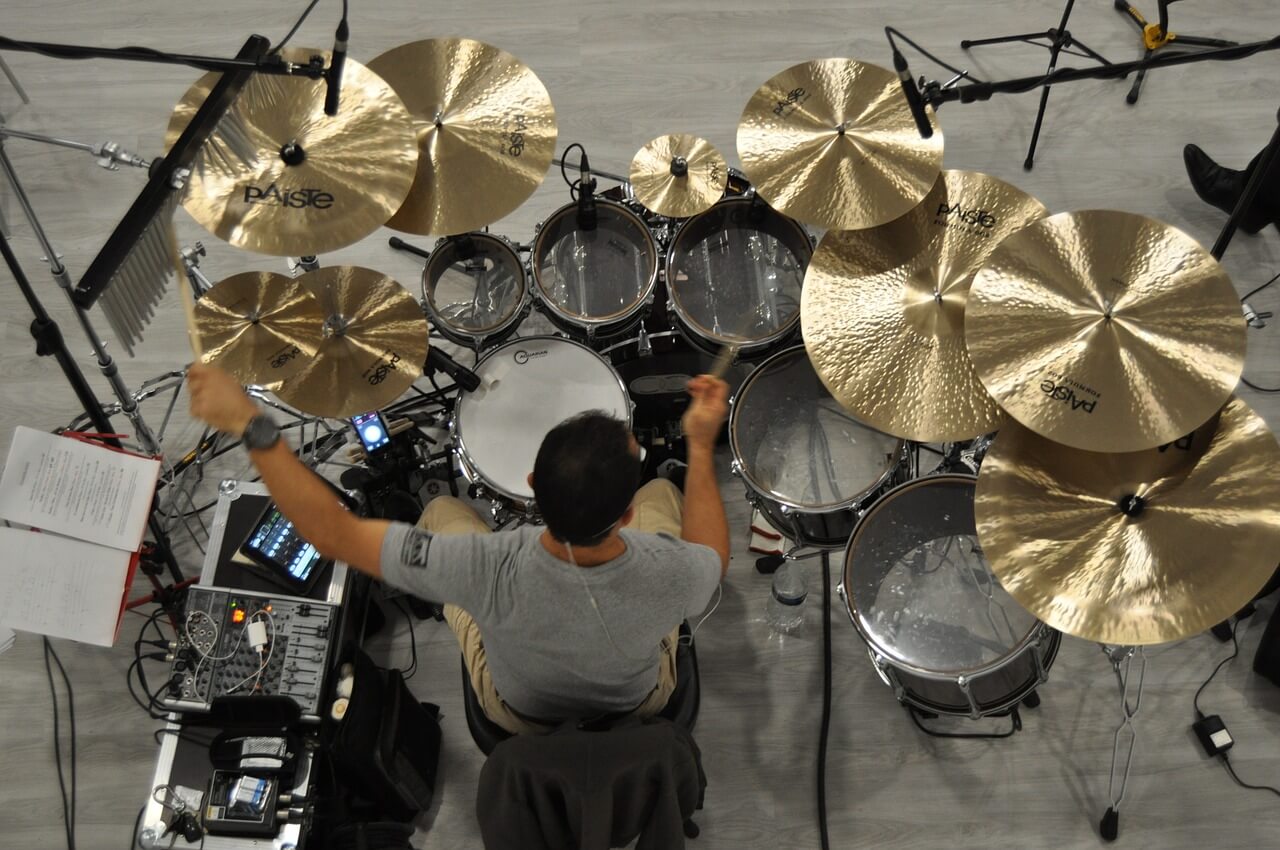 Dynamics also determine how any groove or beat you play will sound.
Take a listen to yourself playing and use a recording device if you have one handy. Listen to the levels of your playing from bass drum to snare to hi hats and cymbals.
Are you playing with the volume that you intended to?
Are you sounding the way you'd like to be heard by other people? Dynamics are key here and quite often they are the downfall of many a drummer.
It's easy to get lost in the volume of the instrument and not pay attention to your levels.
As drummers, we need to be constantly in control of our levels much like a sound engineer at a mixing desk.
Becoming aware of your playing volumes whilst you are playing is the first step to mastering your dynamics.
The Double stroke roll
As the name suggests, the double stroke roll is a drum roll between the hands consisting of two strokes on each hand.
You can start this roll on either hand and it is recommended that you get comfortable doing this. One way of playing a double stroke is to be aware of the bounce from the drum head.
A moderately tightened drum head will want to bounce the stick back up to close to the starting position.
Use this free energy to move the stick multiple times without needing to use limbs like your wrist or arm. Aim to produce two even strokes for each downward motion of your hand.
Mastering the bounce takes time but you should spend a good deal of every practise session on double strokes alone. You'll notice that when you move the double stroke to other surfaces, such as toms and cymbals, you might find it more difficult to produce the two notes.
Quite often the bounce of the double stroke can be controlled by how you are gripping or pinching the stick.
Be careful here not to over-pinch as this can lead to physical problems later on.
Bass drum technique
Good bass drum technique will form the basis and solidarity of your playing.
Producing strong and consistent strokes on the bass drum requires practice and attention.
First up, make sure your bass drum pedal is setup correctly. You should be looking for a nice spring from the pedal but not too much that it will require a lot of downward motion.
Also be aware of how the beater is positioned in relation to the pedal. You'll want the beater to hit somewhere in the middle of the bass drum head.
You can play the bass drum with a range of techniques, most of which can be boiled down to either heel up or heel down.
Heel up playing gives the potential for louder playing as you will be raising and dropping the upper leg to produce the sound. Heel down has potential for more subtlety and nuance as the stroke is controlled by the smaller muscles in the calves and toes.
Experiment with both techniques and find your own favourite. You shouldn't be restricted to just one technique as in most situations the music will determine how you should play.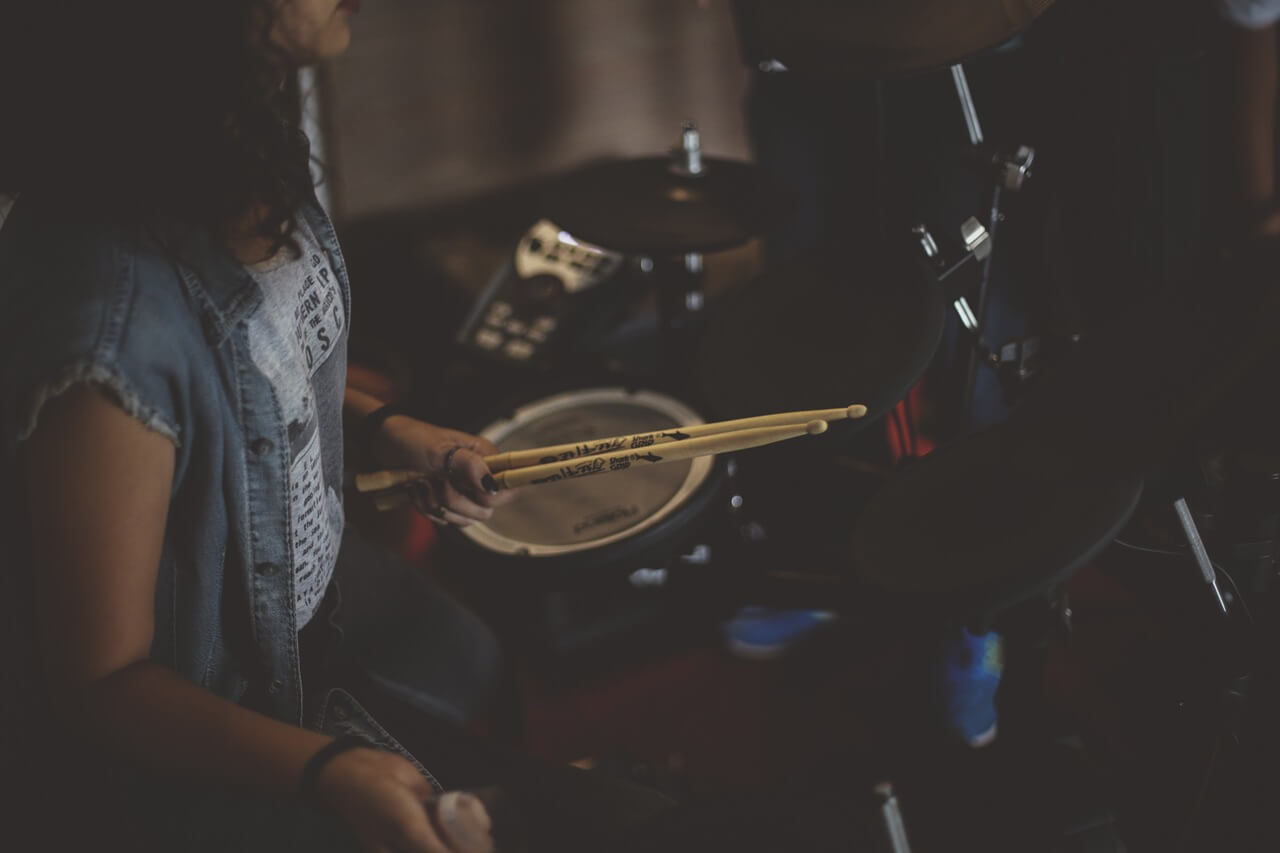 Learn to read drum notation
Learning to read drum notation (or drum music as it is sometimes called) is a huge advantage, especially in this day and age of information.
By mastering the language of drum notation and rhythm you open up a whole other world of free lessons and invaluable tips and information.
Much like being able to read has lead you to pick up some new knowledge in this article, being able to read drum notation will expand your horizons on the instrument.
There are some great publications on the subject out there. One such book is 'Rhythm and Notation for Drums: The Complete Guide to Rhythm Reading and Drum Music'.
This book will take you from beginner to advanced reading in just three main chapters.
Many drummers opt to forego learning to read and that is perfectly fine. If you are not bothered and prefer to play solely by ear, then that's a perfectly reasonable choice.
It should be pointed out that learning to read and write notation serves as an amazingly convenient facility for learning and remembering drum parts and for this reason it is highly recommended.
Conclusion
Keep all the above points in your mind as you go into a practise session on you drum set.
Whilst these are tips that primarily based at beginners to the instrument, you'll find that advanced and seasoned players often are still working on mastering the skills mentioned.
Stay focused and positive and you will see improvement in your playing, and remember, have fun!
More to read:
Top 7 Easy Drum Songs to Learn as a Beginner
Best Stand Mixers in the U.S. That Are Selling Like Hot Cakes 2021      
We hope you love our reviews! For your information, we do earn money from commission in the link in the content! For more information click here!