Updated on January 28th, 2022
Searches for Best guns in Call of Duty: Mobile are spreading the search engines again as Call of Duty: Mobile 2022 Season 1 is here. For those who are already avid COD gamers, new events and a cache of powerful weapons await your curious mind. Those who want to try their hands at this FPS game, expect an addictive FPS graphic intensive game with a lot of missions and formidable weapons, not to forget the staunch online multiplayer rivalry.
The game while depending on your gaming ability has a strong focus on the weapon you are wielding. Even if you are great at FPS games, if you don't have the right weapon to complement your skill, you might get killed more times than you like. Therefore, it is essential to choose the best guns in Call of Duty: Mobile while shooting down your opponents. 
Best Guns in Call of Duty: Mobile
Here is a list of guns that have been tried and tested to help improve your gameplay.
DR-H - Best Assault Rifle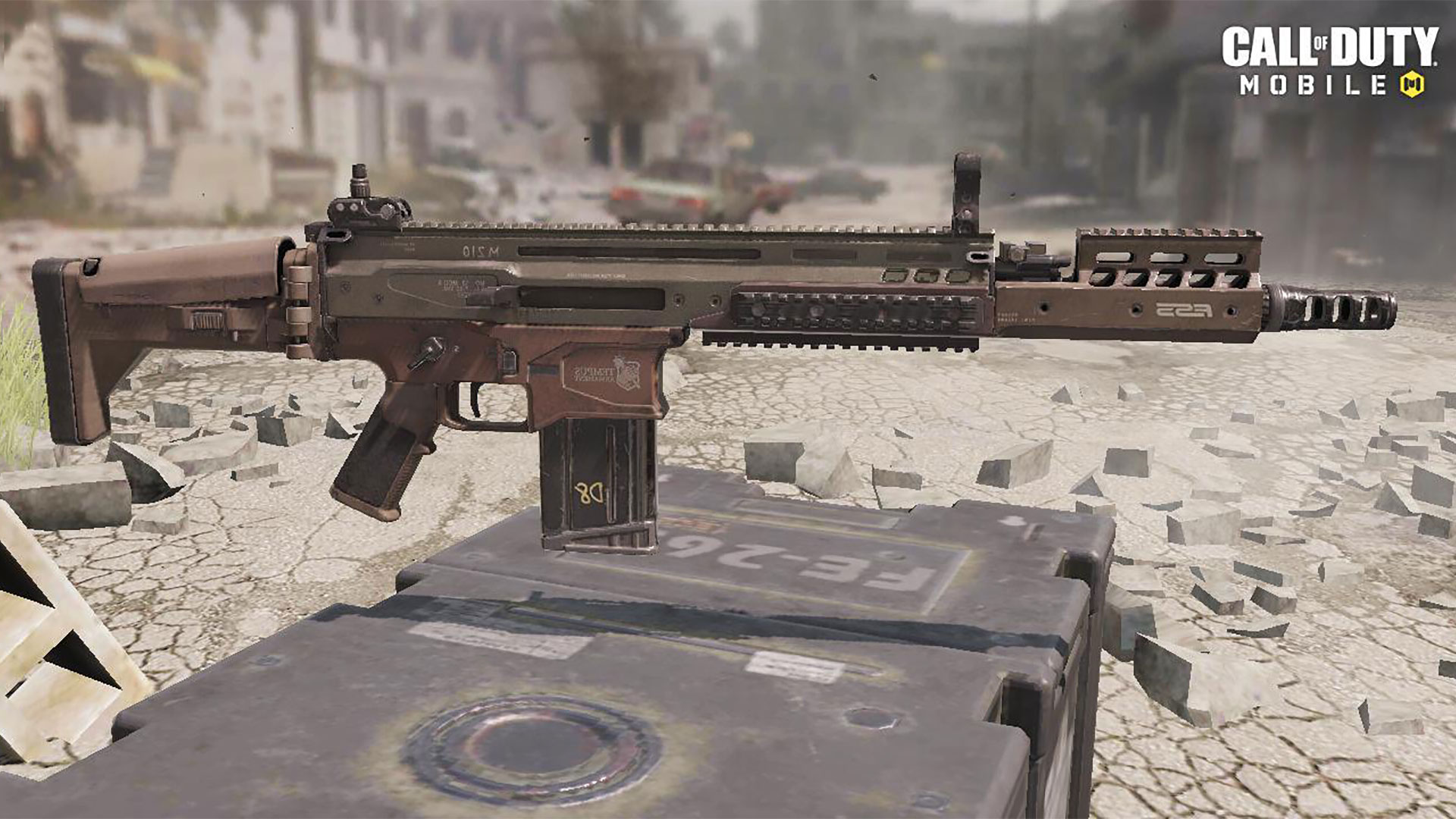 This is a gun that can fire at any range. It features high damage, medium fire rate, and good accuracy. If you are a newbie, this gun is effective as it has low recoil and is very easy to control. If you choose to add attachments to the gun you can increase damage, accuracy, range, control, at the cost of your mobility. However, since this gun is apt for both long range and close range shots, you don't have to worry about missing the target due to less mobility.
Stats for DR-H
| | |
| --- | --- |
| Mobility | 81 |
| Range | 54 |
| Fire Rate | 57 |
| Accuracy | 59 |
| Damage | 32 |
| Control | 58 |
Here is the best modding for DR - H
Underbarrel: Strike foregrip

Stock: YKM lightstock

Optic: Classic red dot sight 

Ammunition: 30 round extended mag

Rear grip: Strippled grip tape
Take a look at Call of Duty: Modern Warfare - Xbox One
2. QQ9 - Best Submachine Gun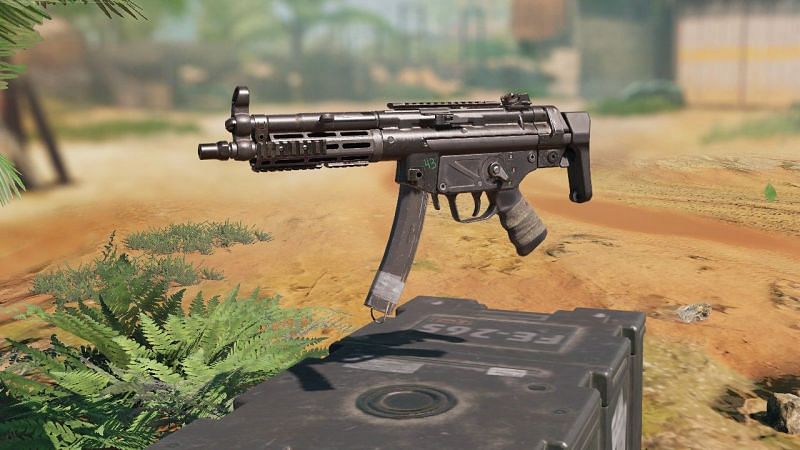 QQ9 is the best gun in Call of Duty: Mobile for close combat maps like Cage and Killhouse. It is a fully automatic submachine gun (SMG) possessing high damage, fast fire rate, good accuracy, and moderate recoil. You can use attachments to further reduce the recoil and make it more stable. The enhanced fire rate and mobility are the two key advantages of QQ9. Recoil in the gun is much less compared to other SMGs featured on COD and is one of the reasons why it is the best submachine gun in Call of Duty: Mobile.
Stats for QQ9
| | |
| --- | --- |
| Mobility | 102 |
| Range | 42 |
| Fire Rate | 83 |
| Accuracy | 40 |
| Damage | 25 |
| Control | 42 |
These are the attachments recommended for QQ9
Barrel: RTC recon tac long

Stock: MIP strike stock

Underbarrel: Strike foregrip

Ammunition: 10mm 30 round reload/ Fast reload

Rear grip: Granulated grip tape
3. Holger 26 - Best Light Machine Gun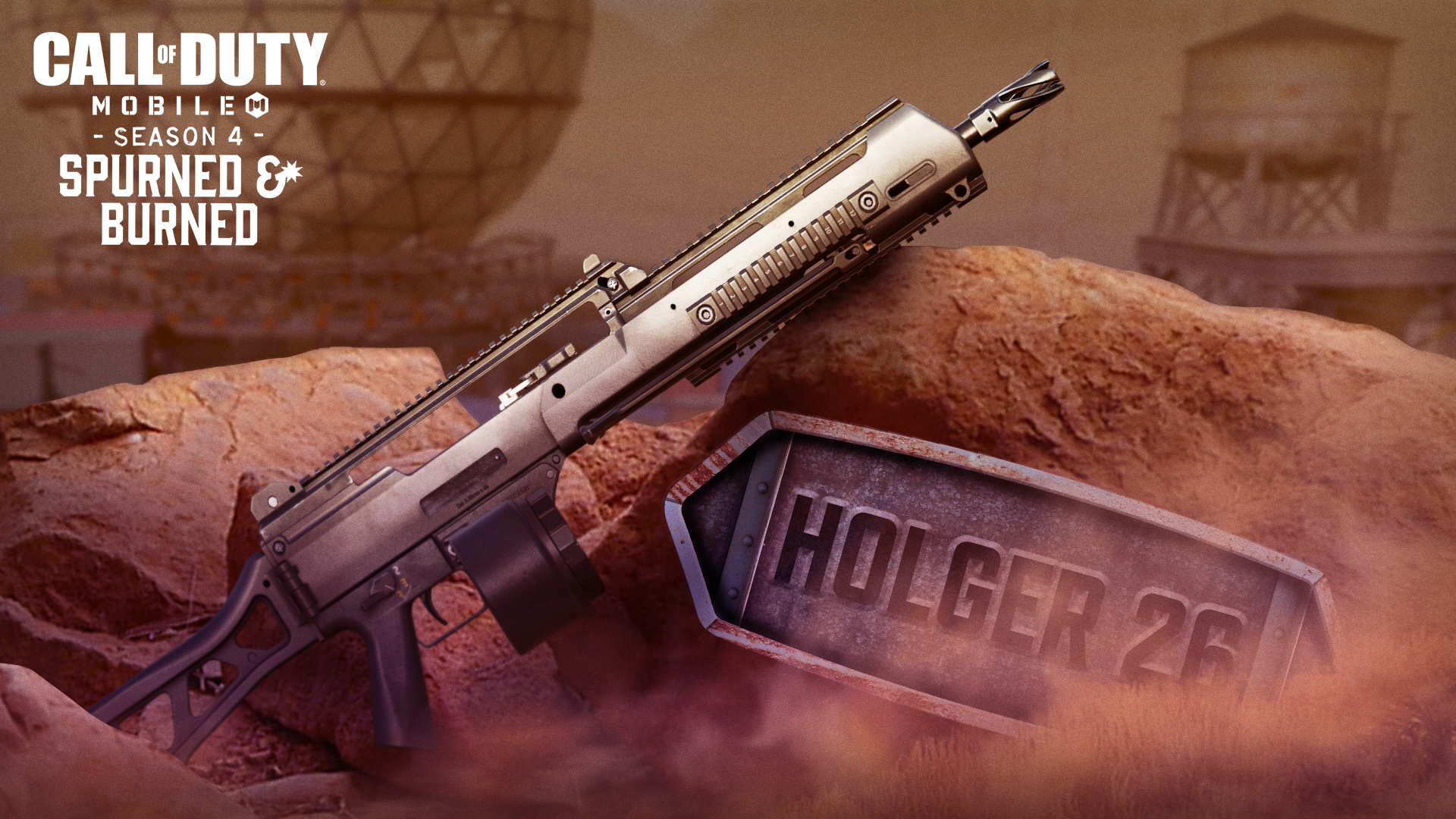 In 2021, gamers who are Light Machine Gun fans were in love with the mighty Chopper. But, there is a new sheriff in town, the Holger 26. The Holger 26 is a versatile LMG that can be used as an assault rifle and SMG in close combat maps. It has a unique mag and modular design that makes it the best gun for all types of situations. It has a fire rate of 707 rounds per minute, slightly lower than the fire rate of the Chopper. If you don't have this LMG yet, you can unlock it by killing 30 enemies with any LMG while hip firing.
Stats for Holger 26 
| | |
| --- | --- |
| Mobility | 56 |
| Range | 60 |
| Fire Rate | 71 |
| Accuracy | 53 |
| Damage | 31 |
| Control | 59 |
Here are the recommended mods for Holger 26:
Optic: Classic red dot sight.
Stock: YKM combat stock.
Underbarrel: Strike foregrip.
Rear Grip: Granulated grip tape
4. KRM 262 - Best Shotgun 
KRM 262 is a beast in the shotgun category. The weapon is unlocked at player level 43. This shotgun is best known for its damage, fire rate, and accuracy. Built with lesser recoil compared to other guns in the category, the gun is a powerful kill machine once you find the right attachments that suit your gameplay. This is the best gun in Call of Duty: Mobile when it comes to close range combat. If you are quick enough, this gun can even prove to be efficient in long range combat with the right muzzle.
Do note that most attachments for the KRM 262 takes away mobility. Always keep a note of the mobility count on the stat box when mod out this shotgun. Too many mobility hampering attachments and you will be lugging a heavy gun with a low fire rate and range which can get you killed easily.
Stats for KRM 262
| | |
| --- | --- |
| Mobility | 73 |
| Range | 39 |
| Fire Rate | 28 |
| Accuracy | 51 |
| Damage | 98 |
| Control | 42 |
Here is an attachment combination to try:
Muzzle: Marauder suppressor
Barrel: Extended barrel
Rear Grip: Stippled grip tape
Perk: Wounding
5. MK2 Carbine: Best Sniper Rifle
This is one of the best marksman rifles that combines damage and accuracy. While it is no match for traditional snipers in terms of range, it performs excellently in close to medium range combat. MK2 Carbine is apt for maps like Scrapyard, Terminal, and Standoff.  It is equipped with fast ADS (aim down sight) speed making it an excellent weapon for quickscoping enemies and taking them down. The recoil for the sniper is fairly high for long range combat so make sure to add the right attachments to subdue it.
Stats for MK2 Carbine
| | |
| --- | --- |
| Mobility | 43 |
| Range | 74 |
| Fire Rate | 28 |
| Accuracy | 54 |
| Damage | 80 |
| Control | 36 |
This is an attachment combo that increases ADS speed:
Barrel: 18.0 sport barrel

Optic: 3X tactical scope 3

Stock: MIP sport stock

Rear grip: stippled grip tape
Honorary Mentions
Although the above-mentioned guns are the most recommended, there are other weapons that exhibit praiseworthy damage and accuracy. Listed below are a few guns with laudable performances.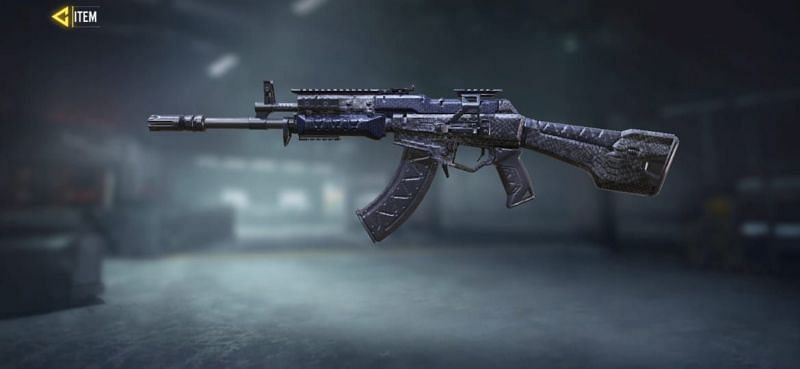 This is another Best Gun in Call of Duty: Mobile from the assault rifle class. It works effectively in all ranges due to its  70 point damage each shot. The KN-44 features remarkable execution, damage, speed, and accuracy. It is considered as the best heavy shot assault rifle for close to medium range combat.
GKS is a great beginner gun that gives excellent control with minimal recoil. With commendable mobility, this submachine gun possesses excellent accuracy. Not to mention this gun is great for all combat ranges. This weapon is lightweight that contributes to speedy movements.
Chopper - Light Machine Gun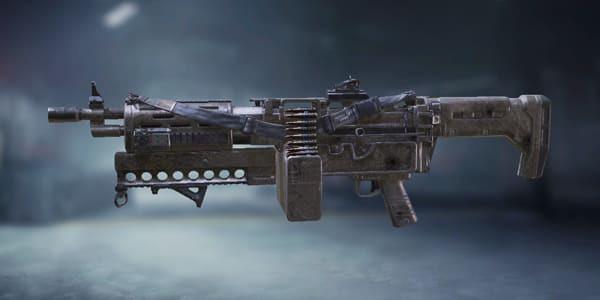 Chopper is a favorite weapon belonging to the LMG class of COD Mobile. This heavy gun exhibits high damage, a fast fire rate, and excellent accuracy. It has low recoil and can be used in any range. This LMG is a highly versatile weapon that can even kill with speed in Nuketown and Cage. This is the best gun in Call of Duty: Mobile after Holger 26.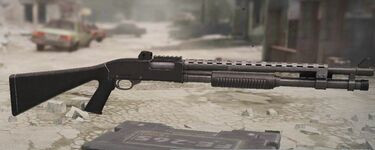 This is an excellent shotgun but takes a little getting used to. Once you have mastered the gun, it is a super quick weapon with one shot one kill ability in close range combat. Go for a Merc foregrip and RTC light muzzle brake to reduce the recoil and improve the firing range.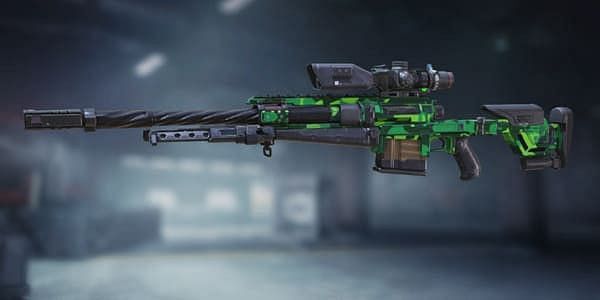 You unlock this sniper at level 28. This long-distance weapon ranks high among the sniper class for its accuracy and high damage. It delivers damage of up to 84 points and is a great pick during long-range combat battles. If you are a sniper expert, this weapon might end up being your favorite because of its accuracy.
There are plenty of other guns featuring stellar performance that are worthy of a mention. BK57, Peacekeeper MK2, PP19 Bizon, Echo, Kilo Bolt - Action are some of them that come to mind. You will have to try every weapon until you find the ones that complement your gameplay the best.
We hope you love our reviews! For your information, we do earn money from commission in the link in the content! For more information click here!