Updated on April 1st, 2022
Tech gadgets are always finding new ways to raise the standard of living. New gadgets are developed every year to satisfy every demand of the modern world. The CES 2022, the biggest event for consumer electronics and tech companies, witnessed some of the biggest gadget launches of 2022 that speak volumes of powerful innovation. Ranging from smart beds to gaming phones, here are some of the best gadgets of 2022 to be launched in the near future.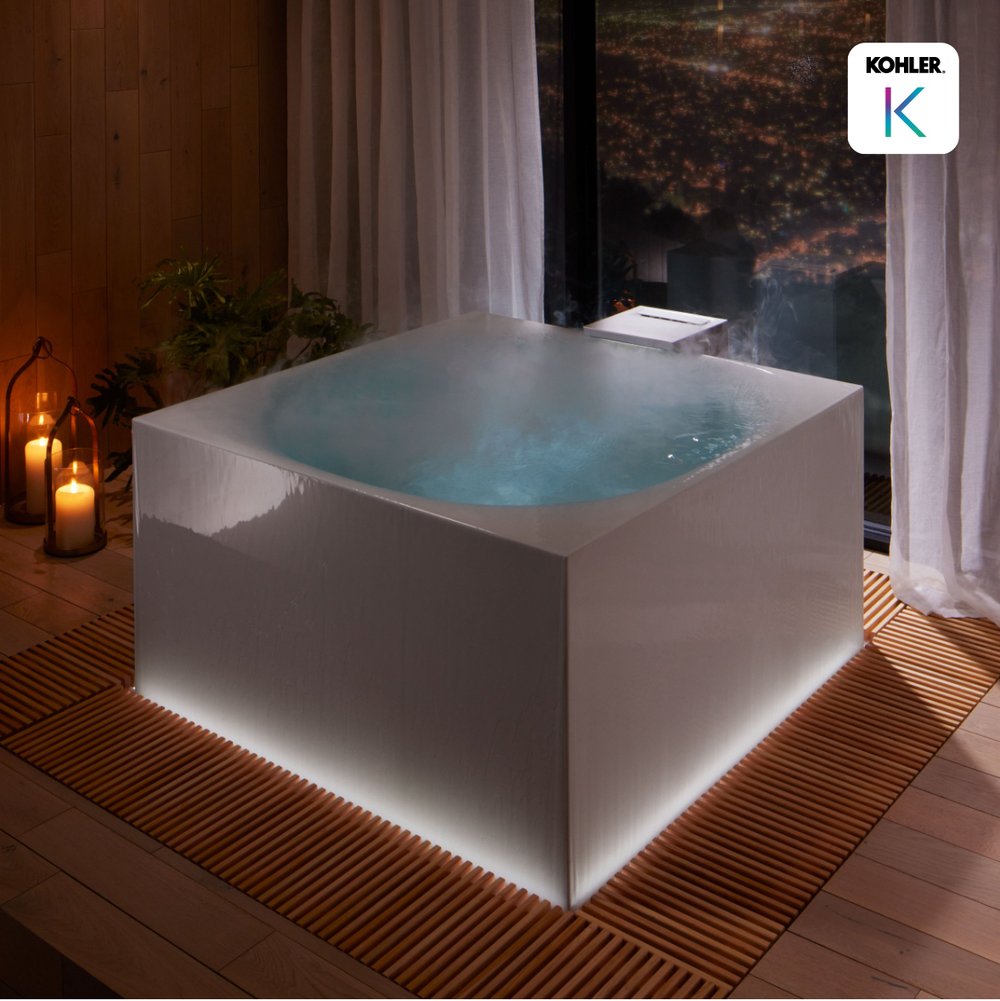 If you are tired of checking the water temperature when you are drawing a bath, Kohler's PerfectFill technology will help. It can draw a bath to a preset temperature and desired depth with a simple voice command or through the Kohler Konnect app. This system allows users to set and activate 10 pre-set experiences.
Check out Empava 71" Acrylic Alcove Whirlpool Bathtub Hydromassage Rectangular Jetted Soaking Tub 
Massage Robotics showcased a robot massage table featuring two large robotic arms. Arms are fitted with a set of compact wheels that moves around the back providing the prescribed pressure. It is voice-activated therefore, it can respond to commands to move to the left or right or increase or decrease pressure. This is one of the biggest gadget launches of 2022 featuring premier technology that could potentially threaten the future of professional masseuses and masseurs.
Take a look at the Percussion Massage Gun, Upgrade Muscle Handheld Deep Tissue Massager
Haven't you ever thought of adjusting the firmness of your bed for more comfort? The Sleep Number 360 does exactly that! It automatically adjusts firmness, comfort, and support on each side to make sure you are comfortable. This smart bed creates your own personal microclimate by gently warming your feet to help you fall asleep. It can balance surface temperature to keep you asleep all night.
You can also check the SNODE Adjustable Bed Base Frame (Twin XL Size) - Smart Electric Bed Base with Backlit Wireless Remote. 
The Enki Pro is one of the biggest gadget launches of 2022. This is the new one from the Razer's Enki gaming chair product line, highlighting additional RGB lighting and a haptic motor. The haptic motor is designed to vibrate along to more than 2,200 PC games, films, and songs for a more immersive experience. Eventually, Razer says all PC games and the most popular streaming services will support this feature.
Check out the AutoFull Gaming Chair Racing Style Ergonomic High Back Computer Chair
Samsung MicroLED 
MicroLED displays are advanced screens that deliver big improvements over any of the current TVs in the market. They are also modular in design to allow users to add, remove or shift pieces of the display for different sizes and shapes.
The 2022 Micro LED to be launched by Samsung supports 20-bit greyscale depth. This means Micro LED models can express every detail in a scene, offering the finest control with over 1 million steps of brightness and color levels, delivering a true HDR experience. It also expresses 100% of DCI and Adobe RGB color gamut, resulting in stunning, lifelike colors.
Also, see the SAMSUNG 32-inch Class LED Smart FHD TV 1080P
Steam Deck 
Steam Deck is a handheld console from Valve to bring users portable gaming. Users will need a Steam account to play on the device. All the Steam games that a user has bought already using the existing Steam account can be played on this handheld gaming device. They can even stream games to the Steam Deck from another PC. Valve announced its handheld gaming console last year. The console is priced at $399 along with  $529 and $649 models as well.
Take a look at the CZT New 5.1 inch Wireless Controller Double-Player Game Console
Some of the other biggest gadget launches of 2022 are — Fossil smartwatch, Asus Rog Flow, Meta Quest 3, etc. Some of the bigger tech equipment like the robotic massage table features AI capabilities meaning that the machine can evolve to get accustomed to your favorite settings. Many innovative gadgets are utilizing AI to enhance their features and make them more user-friendly.
Also check out Level Bolt Smart Lock Bluetooth Deadbolt featuring Keyless Entry, Smartphone Access, Works with Apple HomeKit and the iTouchless 13 Gallon SensorCan KitchenTrash Can with Odor Filter. 
More to read 
We hope you love our reviews! For your information, we do earn money from commission in the link in the content! For more information click here!