Updated on April 4th, 2023
Spotify Launches Non-Google Android Billing in US
Google is gradually releasing its control over Google Play billing. The business unveiled a prototype "User Choice Billing" strategy in March, giving customers the opportunity to make purchases on Google Play using a different payment processor. Google began accepting developer sign-ups for the experimental program in September in select nations, including the European Economic Area, Australia, India, Indonesia, and Japan. Today, Google announced that the functionality would be expanding to the US, Brazil, and South Africa.
As was said in March, Spotify, one of Google's largest clients, is the company's first collaborator on this initiative. Spotify has published a blog post announcing that the functionality is going live this week.
For app payments, the Play Store has traditionally forced developers to only use Google Play Billing, but larger companies like Spotify and Netflix seemed to decide they were too big to be restricted for years. They were correct for years, but Google declared that starting in 2022, it will actually begin enforcing its rules—even for the largest corporations. It's unclear whether Google was ever able to truly persuade Spotify to abide by the guidelines because at the same time as the March deadline, User Choice Billing was also announced, with Spotify serving as the first partner.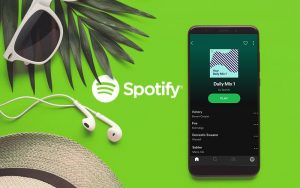 When you choose "Spotify" or "Google Play'' from Spotify's menu, you may then enter a credit card or PayPal information.On the subscription checkout page, Spotify provides a screenshot of what its officially approved User Choice Billing would look like, featuring payment options for "Google Play" and "Spotify" next to each other. When the "Spotify'' button is tapped, options to directly type a credit card or utilize PayPal appear. With this launch, Spotify claims to be "the first to trial" User Choice Billing, and according to Google, Bumble is the second app to be authorized for alternative billing after Spotify.
The PayPal button that Spotify is now testing will "likely evolve over time as they continue to iterate and learn," according to Google.
Alternative payments were initially developed as a means of avoiding the app store fees that Google (and Apple) impose, which can range from 15 to 30 percent of a developer's revenue. The mobile duopoly has disregarded the spirit of those orders and hasn't actually changed the prices it collects, even though Google and Apple are legally required to open their payment processes in some countries. Both app store owners have merely cut their commissions for third-party payment systems by 3–4%, or roughly the price of processing a credit card.
Google claims that User Choice Billing is now operational in 35 nations after its introduction in the US, Brazil, and South Africa. However, you'll need to have a program-approved app, and Spotify says it's offering the service in "select markets."
More to read:
Apple Faces Lawsuit Over Alleged Data Collection Despite Privacy Settings
We hope you love our reviews! For your information, we do earn money from commission in the link in the content! For more information click here!