Updated on April 4th, 2023
The Battle Between Sony and Microsoft
Microsoft and Sony have been at odds today, with Sony objecting to Microsoft's purchase of Activision/Blizzard. Microsoft's main problem, though, is that the Federal Trade Commission may sue them for the same merger, so that is not their largest problem right now. It's not all bad, though, as both Sony and Nintendo franchises have been setting sales records, and one of the most well-liked PC shooters may be making a console debut. Activision Blizzard has long been a target for Microsoft, which is nothing new. Sony has since sought to prevent the completion of this acquisition. The main point of contention between the two is Call of Duty. For numerous console generations, this sizable FPS franchise has been accessible on a variety of platforms.Sony, however, worries that Microsoft will soon become the sole owner of this IP.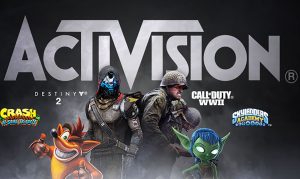 Call of Duty is just too big of an IP, according to Sony. The argument put up by Sony is that losing access to the game IP would be extremely detrimental to the business. Of course, Microsoft disputes this claim, arguing that the PlayStation brand would survive the loss of a single IP and even benefit from increased competition. But when compared to a game like Battlefield, Sony noted that the Call of Duty series sold more than 400 million sales by August 2021, while Battlefield only managed to sell 90 million copies.
When they argued that Sony might not be able to compete against Microsoft if they removed Call of Duty off the platform, they were repeating their issue in a letter to the UK's Competition and Markets Authority (CMA). This shouldn't come as much of a surprise to anyone considering that Call of Duty is one of the best-selling video game franchises of all time, selling more copies than Grand Theft Auto and FIFA combined (although FIFA's microtransactions might have helped the latter franchise surpass the former in terms of revenue). Sony's position on this can be viewed as somewhat hypocritical given that the company has acquired studios and released exclusive content on its own.
They even recently bought Bungie, the programmers who previously worked on the Halo series and are currently working on the well-liked shooter Destiny. Even more intriguing is the fact that this comes after reports that Microsoft offered Sony a ten-year deal to keep Call of Duty on PlayStation consoles, with the caveat that they would undoubtedly be offering the game on their Game Pass service, allowing Call of Duty fans to subscribe to the service and play on Xbox or PC. Sony believed that this would entice fans away from their consoles. Organizations will surely strive to halt the acquisition till it is finished in the end.
More to read:
COD Fans Can Now Enjoy Call of Duty: Warzone 2.0 in November
We hope you love our reviews! For your information, we do earn money from commission in the link in the content! For more information click here!