Updated on October 6th, 2021
After legendary drummers like John Bonham, Neil Peart, Keith Moon, and Buddy Rich have been seen, it is difficult to position yourself above the others. How awesome were those well-known drummers? For one thing, they had an amazing grasp on timing and meter. However, it is more than just technological prowess: it is also an overall presence. To be the best drummer is first and foremost about talent, but it is also about performance.
Explore our list of top 10 drummers whose names have been permanently etched in the musician's hall of fame. 

1. John Bonham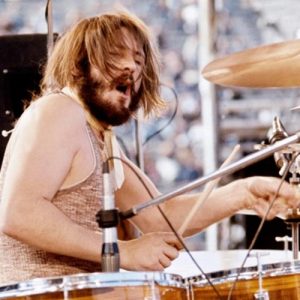 Usually considered the best drummer of all time, John Bonham of Led Zeppelin was known for his instinct and feel of the groove, which shined through his love of speed, fast kick drumming, and hard-hitting power. He received his first drum kit at 15 years old and was largely self-taught, emulating greats like Max Roach and Buddy Rich.
Bonham's talent was so ferocious that modern drummers like Dave Grohl, Dave Lombardo, and Chad Smith all consider him their greatest influence. Though he excelled at dynamic rock drumming, he later began integrating funk and Latin styles into his work.
2. Keith Moon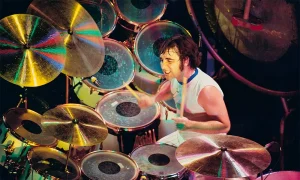 Keith Moon, a Londoner, died of an overdose in September 1978 at the age of 31. The Who drummer, who also collaborated with Jimmy Page and John Lennon, was known for his wild behavior, but he was also one of the most recognizable and influential drummers in rock history. 
Moon "had naturally placed drum fills in positions where other people may never have dreamed of putting them," according to Roger Daltrey. Moon, unlike other drummers, disliked performing solos in front of an audience. Moon, the Muppets' Animal, smashed his drums with the same ferocity with which he smashed up hotel rooms. He was best known for being the drummer for The Who, one of the most popular and loudest rock bands of all time.
3. Ringo Starr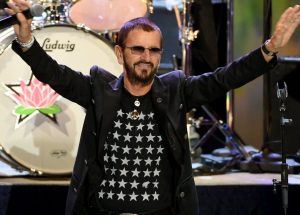 Ringo Starr is known for being the drummer of The Beatles. He was an essential component of The Beatles' signature sound as he had a way of composing unique and musical drum parts. During the 1960s, this was uncommon in a rock and roll setting. His grooves on songs like "Come Together" and "The End" would not only become recognizable – they would become iconic. His drum parts were unlike anything anyone had ever heard before. The fact that he also played left-handed on a right-handed setup also contributed to his one-of-a-kind drum sound.
4.Buddy Rich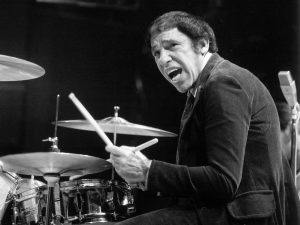 Bernard "Buddy" Rich, a jazz drummer, had the greatest influence and was the best drummer in the domain of rock percussion. At a time when most drummers wouldn't dare to think beyond the box, his arrival in the late 1930s was unprecedented: a flashy, violent, self-taught Jewish kid from Manhattan, taking extended solos that showcased his dazzling pace and intricate stick work. He went on to record and perform with everyone from Frank Sinatra to Louis Armstrong, but he was best known for leading (and arguing with — he was notoriously abrasive) his own high-energy bands.
He used a conventional grip on the drums but switched to a matched grip on the floor toms, where he performed cross-stickings as one of his stick tricks. He went through a phase where he almost exclusively used brushes.

5. Neil Peart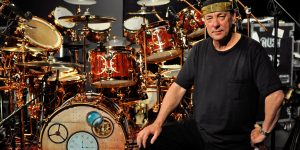 Neil Peart, a Canadian drummer, and songwriter was born on September 12, 1952, and was influenced by The Gene Krupa Story, as were many of the drummers on this list. He joined Rush in 1974, two weeks before the group's first tour of America. This he did after working part-time in his father's company, Dalziel Equipment, and playing music in local Ontario bands. The band's popularity was largely due to the drummer. Besides, Rush's sculptured drum solos have become a celebrated feature of their live shows, with over 40 million albums sold worldwide.
Strangely, before he auditioned for Rush, he was part of a band called Hush. He often reversed his stick orientation, playing with the butt-end out for increased rimshot capacity. He got used to it because he'd break the tips off his sticks as a youth and couldn't afford new ones.
6. Stewart Copeland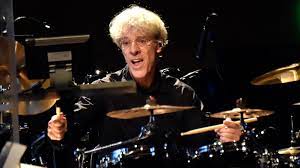 Sting's voice and playing style may harken back to the Police's early days, but none of this would have been possible without Stewart Copeland's deftness and hostility. Copeland's style has a lot of different influences, particularly from the Middle East, which strongly influenced the Police's early records. Since the Police disbanded, he's worked on soundtracks and solo albums, as well as performing with other bands. He's also composed music for television and film. Moreover, he's composed for orchestras and also performed on classical percussion. 
Copeland, who was born on July 16, 1952, in Alexandria, Virginia, started drum lessons at the age of 12 and began his career in the music industry as a road manager for Curved Air before taking over drumming duties in 1975. Copeland and Strontium 90 bandmate Sting formed The Police in 1977. Copeland went on to win a Golden Globe for his score for Francis Ford Coppola's film Rumble Fish after the band split up.
In conclusion, he is one of the most talented musicians in history. 
7. Ginger Baker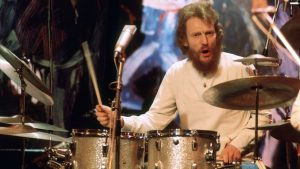 Ginger Baker, a Londoner, was born on August 19, 1936, and during a multi-faceted and often eventful career, helped to invent the rock power trio and reluctantly became the genre's first star drummer. Following some studio recordings with The Graham Bond Organization, Baker joined Jack Bruce and Eric Clapton in Cream, the first rock supergroup. Later, he was a member of Blind Faith. His band Ginger Baker's Jazz Confusion, which includes saxophonist Pee Wee Ellis of James Brown and Van Morrison, has toured the UK and Europe in recent years. Baker said that one had to be born with the ability to play the drums.
He was more of a bebop and jazz drummer than a rock drummer because of his matched grip, syncopation, African rhythms, and ride cymbals. Baker's prowess is acknowledged by all the greats, with Neil Peart claiming that Baker "set the bar" for what rock drumming might be. 
Besides, primal, extroverted, and imaginative have been used to characterize his showmanship and playing. He's also regarded as a forefather of heavy metal drumming, even though he never played in the genre and hated it.

8. Max Roach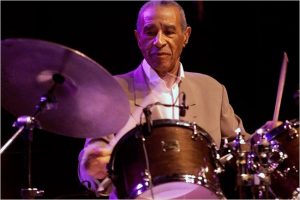 During the Swing era in the 1930s, drummers would typically play consistent quarter notes on their bass drum when playing with a big band. Max Roach took this concept and applied it to the ride cymbal. This concept not only allowed drummers to keep time with the ride cymbal, but it also allowed drummers to modify the ride cymbal pattern to accent different parts of the melody and comp for soloists. 
Roach had a successful career working with many musicians like Chet Baker, Clifford Brown, Sonny Rollins, Miles Davis, Duke Ellington, Charlie Parker, and Dizzy Gillespie.

9.Dave Lombardo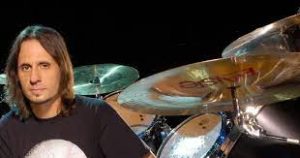 Dave Lombardo, a founding member of the thrash metal band Slayer, was born on February 16, 1965, in Havana, Cuba. He was dubbed "The Godfather Of Double Bass" by DRUMMERWORLD magazine because of his creative playing. "Early Slayer songs, such as Show No Mercy, were all written with heavy drums in mind. On those records, the drums needed to be heavy and played hard and fast," Lombardo explained. He played with a number of bands since leaving Slayer in 2013, including Grip Inc, Testament, Suicidal Tendencies, and Misfits.
10. Dave Grohl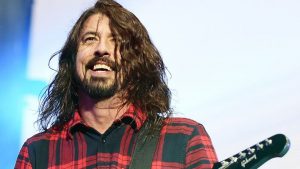 Dave Grohl is generally credited with inventing the driving rhythm of alt. rock. Grohl, who was born in Warren, Ohio on January 14, 1969, dropped out of high school to join the band Scream before auditioning for Nirvana. 
Grohl founded Foo Fighters after the death of singer Kurt Cobain. His fills, which include unpredictable accents, breaks, and syncopation in the snare, have been praised. Following Kurt's untimely suicide, he formed the Foo Fighters, which has evolved into one of the world's most successful bands. He has lent his relentless, brawny style to Queens of the Stone Age, Them Crooked Vultures, and others in addition to fronting the Foos.
His future is unquestionable as a frontman, but you can bet that if he does get behind the drums again, it will be a spectacle.
We have made sure to mention all the best drummers on our list. Hope you had fun reading about them. 
More to read:
Best Online Drum Machine to Bring Out the Drummer in You
Best Air Purifier in the U.S. for Better Respiratory Health 2021            
We hope you love our reviews! For your information, we do earn money from commission in the link in the content! For more information click here!