The next-gen game 'Forspoken' culminates old and new ideas to create a new mesmerizing open-world game. This next-gen game looks forward to intelligent repackaging of proven gaming ideas with a fresh new take on the open-world environment with magic, parkour, and fresh lore. Formerly known as "Project Athia," this is the latest PC and PS5 exclusive project that Square Enix will be releasing soon.
Well, the estimated release date announced is 24th January 2023.
Check out the previous version of Forspoken (PS5) here.
Let's explore more about this game Forspoken.
What You Need to Know?
The game developers have released a 45-minute gameplay demo of 'Forspoken.' In it, we see how Square Enix's developers combined next-generation game mechanisms with genuinely stunning visuals and fluid traversal. The footage shows the vast open world's scope and interactive environmental elements. Further, it shows how in this environment the main character, Frye Holland with magical powers, could wield.
While the graphics set the tone, this next-gen game 'Forspoken' shows signs of an old-school straightforward mission design from 2009. Based on what kind of game you like, this can be something you love or can be a deal breaker.
Regardless, anticipations are high after the enormous success of Square Enix with Final Fantasy. Besides, the company has created the right level of intrigue and suspense that can catch millions of eyeballs in the gaming space around the globe.
Perhaps, in this next-gen game Forspoken, Frye is a New Yorker who suddenly gets transported to a fantasy land called Athia. And with new powers, there the story begins. The gameplay shows a comprehensive set of movements, magical spells, and control mechanisms with various monsters and quests to fulfill to return to the Big Apple. However, things aren't as complex as it sounds, as you can merely control Frye to parkour by simply holding the circle button in any direction. Interestingly, the most important thing here is that the gameplay works!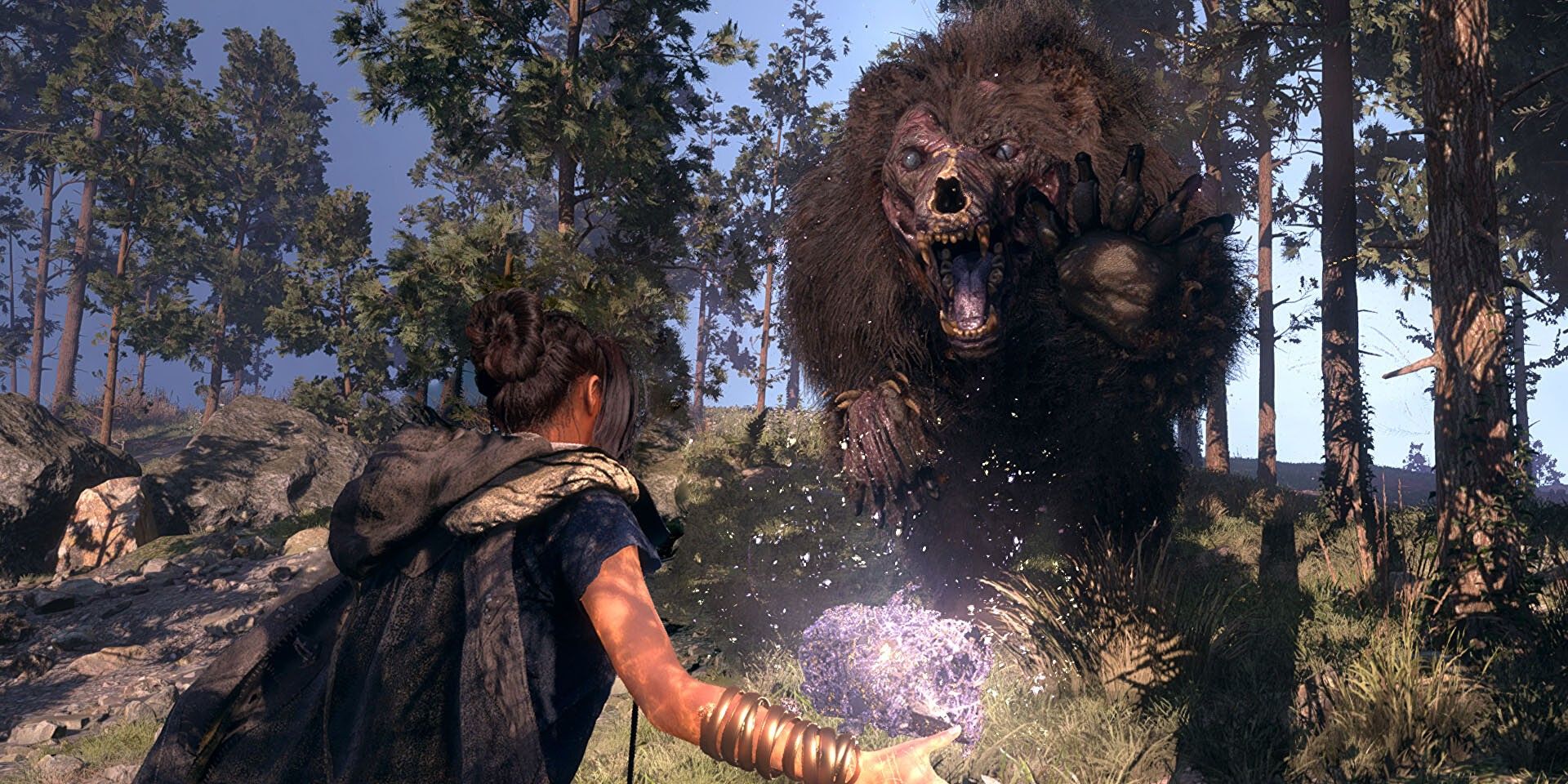 Moving on, you'll find that the environments are rich, the animations are crisp. Indeed, it almost feels like a graphic novel. This next-gen game Forspoken has so many visuals to absorb that you won't complain much about controls. While there are a wide variety of zombie soldiers, monsters, and more, one of the standout combat sections was a boss fight with a crystalline lizard. Many have pointed out how 'Forspoken' combines old-school games like Oblivion (Elder Scrolls IV) and Prototype. Like these games, 'Forspoken' has multiple attacks and contains offensive spell attacks with defensive support spells. The developers have created depth in these spells in the form of numerous elements using fire, lightning, and other elemental powers for various enemy types.
Given the 2009 vibes, there are some worries that 'Forspoken' can be one of those next-gen games like Cyberpunk 2077, which only looks good and fails to give you an immersive experience. However, the final version of this next-gen game 'Forspoken' is a long way to arrive. Provided the benefit of the doubt, it can have nuanced characters, great stories, and highly interactive NPCs. And an improved and immersive quest design too!
Considering the success rate of Square Enix with titles like Tomb Raider, Chrono Trigger, Deus Ex, and Final Fantasy XI, there is a positive scope present for the next-gen game Forspoken.
Besides, do you want to know which Persona Game is coming to Xbox?
Here's everything you need to know about Persona Games on Xbox Game Pass.
We hope you love our reviews! For your information, we do earn money from commission in the link in the content! For more information click here!