Updated on April 2nd, 2022
A digital audio workstation (DAW) is a piece of software primarily designed to assist in the creation of recordings of music, audio for film and television, and any other form of audio work that involves the processing and mixing of signals.
For beat makers, singer-songwriters, recording studios, film production firms, podcasters, vloggers, audiobook narrators, and almost anyone working in any industry where audio is a large component of the final product, this kind of application is suitable.
If you're wondering which DAW will be suitable for you, then we are here to help you out. We have listed down the top 5 DAW software that is currently trending. 
Our Best Daw - Reviews and Comparisons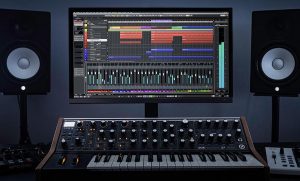 1. Image-Line FL Studio
Features 
Originally released as FruityLoops, the DAW of Image-Line holds a near-iconic status for a certain generation of producers, particularly in the realms of hip-hop and EDM. 
Moreover, the headline feature in version 20 was a native 64-bit Mac version, which means that FL Studio can now be used without the need for a clunky workaround on macOS (as well as PC). Pleasingly, between all Mac and PC versions, licenses are exchanged.
Image-Line provides users of FL Studio with lifetime free updates, ensuring that all current app users now automatically have upgraded to version 20 on both platforms. And the updates just keep coming: version 20.5 has launched Flex, a new soft synth based on presets, while 20.6 has added several new features. 20.7, meanwhile, gives you the resources you need to create a music video based on social media.
Many say that FL Studio is not as 'serious' as other DAWs, but the facts suggest otherwise, and it has some notable fans.
        Pros
        Cons
Free updates for lifetime
Cost-effective
Ideal for EDM producers
Cluttered GUI
Features 
Due to its long time on the market and early accessibility to expert studio engineers and availability on both Windows and Mac computers, Pro Tools is the most commonly used DAW software. It is the industry standard and for Windows, the best DAW.
Owing to walls constructed around accessing it in the past, it has had a slow start in terms of gaining ground in home studios (to stop bootlegging). But this is one of the two obvious options for practitioners and potentially the main choice. Besides, Avid Cloud Sharing is one thing they have added in recent years to help you move files around rather than lugging or even mailing external hard drives around.  
Three key versions of Pro Tools are available. First, Pro Tools offers you 16 audio and 16 MIDI tracks, with the ability to record from four inputs up to four at once. Moreover, with Pro Tools native, you can play back up to 128 simultaneous stereo tracks at 48kHz, 64 tracks at 96kHz, or 32 tracks at 192kHz, with up to 32 tracks of simultaneous recording. It definitely helps you to learn your way around the application, but you only get three real project saves, and they must be in the cloud with an Avid account. You also get 1,024 MIDI tracks, 512 tracks of instruments, 128 auxiliary tracks, limitless buses, and a video track. 
There are two main windows in the main interface: Edit and Mix. All recording, arranging, and thorough audio and MIDI editing are done by the Edit window. You can easily assemble and edit an output with the Smart Tool combination cursor, from loop recording to sample-level editing to compiling tracks and add crossfades, all within the main Edit window.
        Pros
        Cons
Import and export multitrack files
Easily integrates with UAD devices
Can be used for multitrack recording and arrangement of music
Fewer features for producing electronic music and hip hop
No tools to help you create music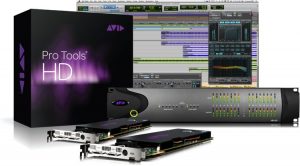 3. PreSonus Studio One
Features 
For many years, Studio One has been gaining ground, and it is now a DAW of real strength and sophistication, not only matching its rivals in most ways but going beyond them in a few places.
Version 4 introduced "Harmonic Editing" of monophonic and polyphonic audio and MIDI tracks, allowing the user-defined key and chord progression to automatically change a song or individual elements within it. Also included were new MIDI editors for drums and patterns, along with a good range of changes to the workflow. Meanwhile, version 4.5 contains more than 70 new features, many of which were added in response to user requests.
For a long time, Studio One has been a DAW with the ability to really change your musical life, and version 4 just enhances that role. If you ever have to try it out, there's never been a better time.
        Pros
        Cons
An all-rounder choice
Makes workflow smooth
Harmonic Editing and Drum Editor are a bonus
One-window interface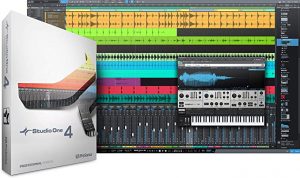 4. Apple Logic Pro
Features 
Logic Pro has gained a lot of ground in the music industry now that Apple has such an immense market share. Both of these do the same things and function in the same way. But familiarity, shortcuts optimized for Mac keyboards, and a much better interface are the advantages this has over Pro Tools for Mac users. It's definitely the best Mac DAW, hands down.
It also comes with a metric tonne of VST software, synthesizers, native plugins that are extremely high quality, pre-created loops, one-shot samples, and so much more. When we say the content library is huge, it is so massive that you may need a separate hard drive.
Moreover, faders, pan, other track functions, and as many inserts and sends as you need are provided by the main mix console. In addition to a true stereo panning option, there are 256 buses available that allow you to change the individual left and right levels instead of just attenuating either the left or right signal. The 64-bit summing engine of the mixer sounds excellent, and welcome analog-style VCA faders are also available.
If everybody you work with is, like you, linked to the Apple ecosystem, then there's no excuse not to use Logic Pro. It is highly popular and provides for a wonderful flow of work.
        Pros
        Cons
Ideal choice for Mac users
High-quality plugins
Huge content library
The mixer could have been better with larger faders and meters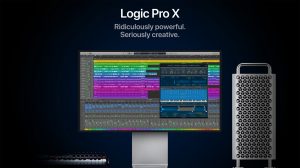 5. Ableton Live
Features 
For quite some time, Ableton Live has been around and has become the staple of live DJ performances. This is for you if you're into the genre of EDM and similar ones. With Ableton Live in mind, countless MIDI controllers, pads, and other electronic development tools are intended. While it can record like any other top DAW, for composers who can feed it MIDI info, it's nice. These days, with its vast array of synthesizers and VSTi instruments, people treat it like an instrument itself.
Again, if you're into electronic music and want to collaborate and let others make remixes, then this is where everyone has gathered and you can as well. It eliminates the tension between specialists and helps everyone out.
With an eye to real-time success on stage, Ableton Live has become, for many musicians, the go-to environment for music production. If you're coming from a typically built digital audio workstation, Live's approach to composition and arrangement is definitely unique.
The essence of Live is its two key views: Session and Arrangement. With the Tab key, or with the two circular icons near the top right of the window, you can flip between them quickly. 
The view of the Arrangement here is essentially the same as with other DAWs - it shifts during playback from left to right, with tracks on the vertical axis one after the other. 
If you've never used Live before, the Session view is where everything would seem different: it's essentially a giant sketchpad that allows you to build and manipulate audio and MIDI clips in real-time. 
        Pros
        Cons
Impressive automation
Good number of synthesizers
Popular among musicians
Quick navigation
There's no pitch correction tool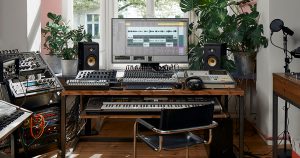 Conclusion
Although each DAW has its own unique characteristics, most of them contain the same basic elements, the recording window being the first. This is where all of the tracks in your session can be recorded and edited. For advanced audio and MIDI editing, most DAWs provide separate windows.
For navigating through the session, all DAWs feature familiar transport controls, like play, record, stop, and more. You will also have access to simple commands like copy, paste, save, and the undo button, the all-time MVP of each studio session. Most DAWs provide a separate mixing window in a conventional console format with the tracks laid out. With level faders and pan pots, you can easily change the balance of the mix, or add plug-ins to tweak your sound.
If we have to recommend a specific DAW from our list, it would be Avid Pro Tools. Despite having few drawbacks, it stands strong due to its multitrack recording feature, easy import, and export along with smooth integration with UAD devices. However, if Avid Pro Tools does not suit your needs, you can always choose from the other amazing options that we have mentioned. 
Read also:
5 Best Studio Desks Apt For Recording and Production of Music
We hope you love our reviews! For your information, we do earn money from commission in the link in the content! For more information click here!