Updated on April 3rd, 2022
In case, you don't have proper equipment or space for drums, the only thing that can bring percussion on the tracks is a drum VST plugins. With the increasing popularity of software sound effects, drum VST plugins have become the favorite tool of almost every drummer and music producer. Bringing the perfect rhythm to the track, these drum VSTs  are an audio plug-in interface that includes effects and software synthesizers in the audio workstation. 
This studio essential equipment comes in handy for home studios as well. Since VST uses digital signal processing, it converts the hardware effects into software, thus, producing excellent drumbeats. Be it acoustic or electronic drum sounds, the VST plugins are capable of producing it all, taking your beats to the next level. 
VST plugins options are endless, and choosing one is not an easy task. Hence, we, at Barking Drums, have curated a list of the 5 best drum VST to make your task a bit easier. Read on!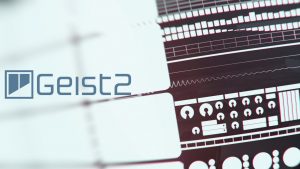 1. Geist 2
Overview of Features 
Geist 2 by FXFXpansion is the first choice of music producers considering its excellent beat production system. As per many drummers and musicians, the streamlined environment of Geist 2 is perfect for beat creation and sculpting sounds that generate ideas for creative audios. Without any second thoughts, it is regarded as one of the best drum VSTs designed in recent times. 
Other features such as Slicing, Modulation, Sequencing, Arranging, and Transforming assure incredible beat production. The Slice feature allows fast and accurate chopping of beats along with automatic pattern extraction. The TransMod modulation works with interacting modulators such as step-sequencers, envelopes, LFOs, and so on. Lastly, Geist 2 comes pre-installed with 8 sound engines, wherein each has 64 sound pads with 8 layers per pad.
What We Like About the Geist 2
Manipulation of sounds is the top-notch feature of this VST plugin, as you can upload and record the samples, sequence the beats, and alter the sounds as per choice. Alongside, you can retro-capture the performance and even trigger the scene to keep pressure out of the recording. Basically, you won't face any trouble in recording multiple loops or threshold-based singles. Its integrated browser and the unique capability to record directly to pads ensure a spontaneous environment for crafting your flawless kit. 
What We Like Don't Like About the Geist 2
On the downside, the Geist 2 doesn't offer any saving option for the workplace and also you need proper training for using it. 
        Pros
        Cons
Can upload, record the samples
Retro-captures performance
8 sound engines with 64 sound pads
Suitable for live sequencing and modeling
No save option for workspaces
Requires proper training to use it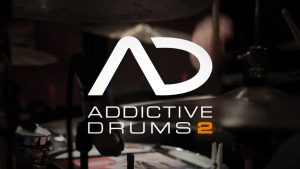 2. Addictive Drums 2 Custom XL
Overview of Features 
When it comes to producing real drum sounds, the first VST plugin that comes to mind is the Addictive Drums 2 Custom XL. With a massive library containing drum sounds varying from classic to electronic ones, this plugin delivers rhythms close enough to a professional sound. Along with this, it produces extraordinary sound-shaping and mixing features, which brings any track to life. 
Being the professional music producers' most eminent choice, Addictive Drums 2 can drag-and-drop audio, MIDI, fast linking, and layering. All these indicate that AD 2 works quite fast and keeps you in the creative zone so that you can produce the best sounds ever. Addictive Drums 2 comes with an engine, wherein you can choose any 6 ADpaks, 6 MIDIpaks, and 6 Kitpiece paks as per your wish.
What We Like About the Addictive Drums 2
What makes Addictive Drums 2 stand out among other plugins is its response to samples. In AD 2, every hit is recorded in varying positions of the drums and at velocities of different range, so that you can feel the natural sound produced by it. Plus, it includes 130 presets, and the MIDI library is pre-installed with 5000 pre-made grooves, rhythms, and loops. We appreciate the content included in it, which offers ample scope for musicians to create something new.
What We Like Don't Like About the Addictive Drums 2
The cost of Addictive Drums 2 can be the only deal-breaker to music producers, irrespective of all the excellent features. 
        Pros
        Cons
Comes with sound-shaping and mixing features
6 ADpaks, 6 MIDIpaks, and 6 Kitpiece paks
Includes 130 presets
5000 pre-made grooves, rhythms, and loops
Expensive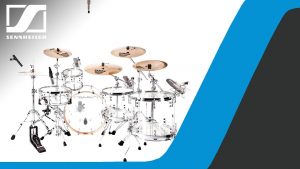 3. Drum Mic'a by Sennheiser
Overview of Features 
If you're looking for a free VST plugin, then Drum Mic'a by Sennheiser is the right one for you. Regarded as one of the top-rated free virtual drum instruments, Drum Mic'a works with the Kontakt Player. Crafted by Sennheiser, it comes with ample features, especially the massive content that includes more than 13,000 audio samples for diversified music production. Over time, it has become the universal free drum kit, which comes with 30 presets to cover most musical styles such as blues, rhythms, hip-hop, jazz, metal, and the list goes on. 
What We Like About the Drum Mic'a 
Drum Mic'a offers a wide spectrum of sound settings, which also includes finger drumming. While using this plugin, you can observe a sheer difference in sound perception of the audience and the drummer. But this difference can be eliminated by using headphones to grasp the sounds better.  Apart from this, the MIDI mapping is quite flexible even though it is a free plugin. Hence, the flexible MIDI mapping contributes to an increase in its usability, as it can be used for many other applications without any issues. 
What We Like Don't Like About the Drum Mic'a
Some users of Drum Mic'a have complained that the EQ, Comp, and Transient Designer are just satisfactory and the Snare sounds need improvement. 
        Pros
        Cons
Free drum kit
30 presets and different musical styles
Flexible MIDI mapping
EQ, Comp and Transient Designer unsatisfactory
Improvement required in Snare sounds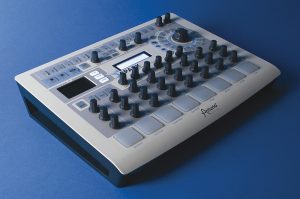 4. Xfer Nerve
Overview of Features
The VST plugin that offers complete value for money is Xfer Nerve. Designed by dance music producers, the Nerve is great to use for any musical genre, as it includes a diverse library covering beats made by top sound designers. With this VST plugin, you can definitely create your own beats from scratch, using the library sounds. 
Further, its compact, hassle-free interface and strong internal step-sequencer enable you to produce your beats through visual representation or by using the mouse. With these features, the Xfer Nerve is undoubtedly one of  fantastic drum VSTs . 
What We Like About the Xfer Nerve
 Xfer Nerve has a massive 2GB comprehensive library that includes presets, drumkits, patterns, loops, and one-shots. This allows you and all other music producers to sculpt original soundtracks without any hassles. Plus, it gives you the ability to edit the tracks with the help of 22 simultaneous DSP types that assist in slicing, trimming, sculpting, stretching, bending, and even re-synthesizing the sounds into something completely without any load on the CPU. Lastly, it even allows you over 16 slices of a loop that can be re-arranged or adjusted. 
What We Like Don't Like About the Xfer Nerve
Xfer Nerve's only pitfall is the MIDI mapping, which is not good enough compared to the other VST plugins. 
        Pros
        Cons
Comes with a diverse library
Includes presets, drumkits, patterns, loops, and one-shots
Compact, hassle-free interface
Strong internal step-sequencer
Lacks decent MIDI mapping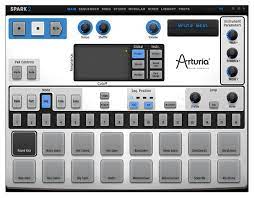 5. Arturia Spark 2
Overview of Features
Manufactured by Arturia, the leading creators of high-end quality drum VSTs , Spark 2 stands out as the most notable drum creation software for a digital audio workstation. This innovative drum VSTs come with a cutting edge sound library, advanced sequencing functionalities, and multiple synthesis engines. And these help you to boost up your creativity. Whether it is in the studio or on the stage, Spark 2's performance tools and effects, both, help you explore more sonic territories. It even has a new GUI. 
Above all, it also features 16 tracks, virtual analog, sampling, and physical modeling sound engines alongside a full-featured mixer with studio effects.  
What We Like About the Arturia Spark 2
Spark 2 is built with several new features, which makes it an impeccable product. It comes with new graphics, which include a more enhanced library page so that you can manage it better. Besides, it is built with extended REX support, custom instrument macro-control modules, and a modular drum synth editor. Along with this, it has a powerful audio engine that includes multiple synthesis modes and also multiple physical models. Needless to say, this drum VST Plugin is built to deliver great acoustic as well as electronic drum sounds. 
What We Like Don't Like About the Arturia Spark 2
Spark 2 comes with a set of limitations - weak REX support and inconsistent genre-based content. There needs to be a major improvement in these two parts. 
        Pros
        Cons
Cutting edge sound library
Multiple synthesis engines
16 tracks, virtual analog, sampling
Full-featured mixer with studio effects
New GUI
Weak REX support
Inconsistent genre-based content
If we have to suggest one of  drum VSTs, then we would ask you to go for the Geist 2 by FXFXpansion. Built with a wide array of features, Geist 2 is regarded as the best drum VST plugin that is available on the market today. Being the first choice of music producers, this VST plugin is incredible at beat production, sculpting sounds, and enhancing your creativity. 
Moreover, we have listed others apart from this, so you can always go for another VST plugin if it meets your expectations and needs. 
Hope you find this article helpful! 
More to read:
Ways to Tune Your Drums to Get the Sound You Want.
Best Stand Mixers in the U.S. That Are Selling Like Hot Cakes 2021       
We hope you love our reviews! For your information, we do earn money from commission in the link in the content! For more information click here!