Updated on May 17th, 2022
AMD Radeon RX 6400 Review 2022
AMD Radeon RX 6400 was announced last week, and quite discreetly. It appears to have been announced in striking contrast to Nvidia's massive RTX 3090 Ti, a card that appears to put out a 10% boost over its predecessor while charging a 30% premium over the 3090. Of course, both tech behemoths are in it to appeal to as many PC gamers as possible, including both budget and enthusiast shoppers.
AMD has discreetly introduced the Radeon RX 6400 with a slew of partners including ASRock, Biostar, Gigabyte, MSI, PowerColor, Sapphire, and XFX, and we're seeing a couple of them sell for that price or close to it, GPU scarcity and all. Newegg currently has a $159.99 ASRock Challenger and a $169.99 XFX Speedster SWFT105 in stock, with a $159.99 Sapphire Pulse card on the way.
Surprisingly, each of these cards looks to be a smaller model, with several being single-slot, low-profile GPUs that may fit in considerably tighter cases.
However, there is a reason why these cards do not need to be large. They're only rated at 53W of power, which is less than half the power of even the underwhelming RX 6500 XT, and have just 12 compute units (down from 16), lower speeds, slower RAM, only 128GB per second of bandwidth, and only two display outputs. On the bright side, no additional power connector is required because the card may take all of its power from the PCI-Express slot.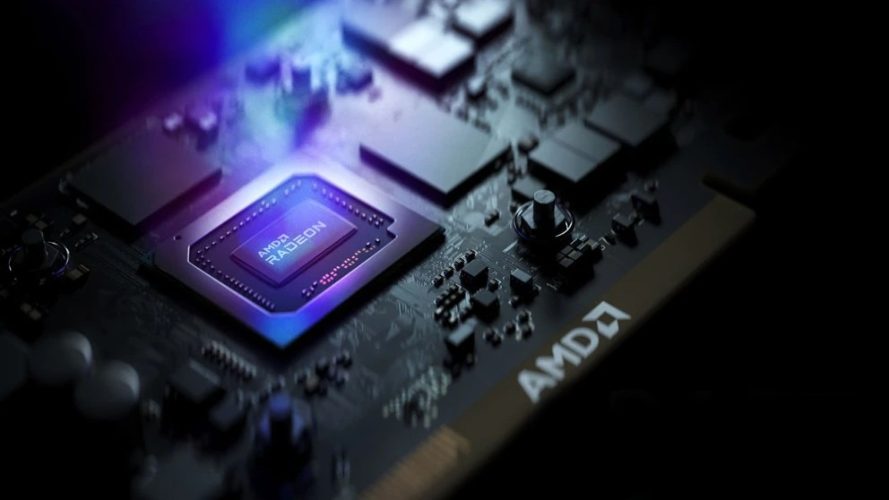 AMD RDNA 2 Gaming Architecture
AMD Radeon RX 6400 graphics cards utilize high-bandwidth, low-latency AMD Infinity Cache™ memory technology and high-speed GDDR6 memory and are built on the high-performance, energy-efficient AMD RDNA™ gaming architecture. They also support Microsoft Windows 11 and Microsoft DirectX® 12 Ultimate, upscaling technologies AMD FidelityFXTM Super Resolution (FSR) and AMD Radeon Super Resolution (RSR), AMD Smart Access Memory™ technology, and other advanced features that deliver visually stunning, high-refresh-rate gaming experiences.
AERO ITX Series
The performance of a full-size graphics card in a very tiny package. For optimum thermal dissipation, the MSI Radeon RX 6400 AERO ITX series employs a single high-performance fan atop a small heatsink. AERO ITX graphics cards are ideal for tiny form factor computers since they can fit into almost any system while providing rich gaming experiences.
Performance
AMD claims that the AMD Radeon RX 6400 outperforms the GTX 1050 Ti and GTX 1650 while consuming less power. Assuming those figures hold up in independent testing and barring any PCIe 4x limits, that's the type of performance that'll appeal to casual gamers. AMD claims that the RX 6400 can maintain 60 frames per second in a variety of recent games, albeit the more demanding ones will require low settings and you can forget about ray tracing.
No Overclocking?
According to Tech Powerup's evaluation, AMD appears to have prohibited overclocking on their latest Radeon RX 6400. When the "Manual Tuning" option is set to custom, no sliders display in the Wattman settings panel, a power management software that controls several operations on its graphics cards. This implies that customers will be unable to modify the clock speed of the 6400, which will undoubtedly be a detriment to some.
Limitations
If you're thinking about purchasing an AMD Radeon RX 6400, you should be aware of its restrictions. It only has a single HDMI 2.1 and DisplayPort 1.4 output. A third would be wonderful, but that's a relic of the company's mobile roots. It also has a PCIe x4 constraint. A card at this level shouldn't be a bottleneck in a PCIe 4.0 or PCIe 3.0 system, but it may in an older PCIe 2.0 system, which is where I'd expect many RX 6400s to wind up, possibly as a replacement for a dead or antiquated GPU.
It lacks a fully functional media encoder and decoder, limiting its appeal to HTPC users. However, this will be determined by the associated CPU. Users wishing to create a media box may find an APU more enticing.
Must read:
AMD Ryzen 7 5800X3D Review 2022
Best Gaming Accessories for the Perfect Gaming Gear
Best Gaming Accessories for the Perfect Gaming Gear
We hope you love our reviews! For your information, we do earn money from commission in the link in the content! For more information click here!