Updated on October 5th, 2021
Having first appeaered in the late 1980s, a drum machine is an electronic musical instrument that can produce musical drum sounds.  An online drum machine is a digitized version of a drum machine. It is widely used by musicians to create and produce various sounds and rhythms. Online drum machine means you don't have to deal with an elaborate drum set. You can save a lot of space in your home as everything is done from your computer. 
Here are some of the best online drum machines that will allow you to create, save and edit drum patterns.
Best Online Drum Machine – Our Reviews and Comparisons: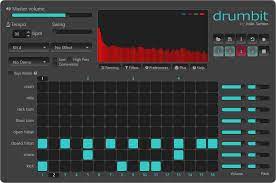 Product Highlights
Drumbit by Joao Santos is a web-based drum machine compatible with all modern browsers. It aims to be an easy-to-use drum machine with many options for editing and configuring audio. 
Features
Drumbit allows you to choose from various drum kits, apply filters and room effects, and change the individual volume and pitch of the samples in a track. You can also control the left-right distribution through panning. Besides, it includes compressor, low-pass, and high-pass. You can create a drum pattern and save it for later editing or record it as an audio file. 
What We Like About Drumbit
The machine has 21 different kits with acoustic and electric drums of all types.
What We Don't Like About Drumbit
It only allows you to work on sixteen 4/4 bars.
        Pros
        Cons
Swing control
12 environment modes
Can only work on 16 4/4 bars
2. MDrummer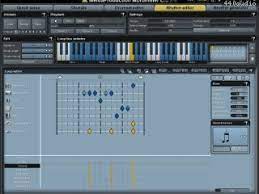 Product Highlights
MDrummer by MeldaProduction claims to be the "ultimate drum machine and virtual drummer." This is one of the best online drum machines that lets you create any kind of sound with the help of the sound generator via synthesis or sample (acoustic, electronic, percussive, scratching, etc.). 
Features
This virtual drum machine provides several sound generators for samples and synthesis. It has numerous effects including EQ, compressors, distortions, phaser, vibrato, tremolo, etc. to provide endless possibilities of music creation. It accompanies a jamming mode and allows tempo adjustments and rhythm changes throughout a track.
What We Like About MDrummer
You can create a simple beat that fits your track and then generates variations, intros, and fills.
What We Don't Like About MDrummer
Installation takes time due to its big library.
        Pros
        Cons
Simple and resizable interface
Free lifetime updates
Takes time to get used to the interface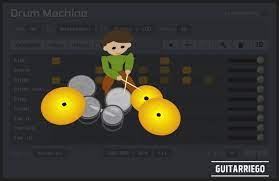 Product Highlights
One Motion Drum Machine provides basic controls to mix and match different drum elements to develop different kinds of drum beats. This drum machine exhibits great flexibility and allows you to record by bars.
Features
The drum machine features one kick, one snare, one stick, and two hi-hats. You can adjust the volume, FX, velocity, tempo, and shuffle of different drum elements. There are also Echo FX controls that allow you to control the bounce, the factor, and the delay of the effects.
What We Like About OneMotion Drum Machine
It has an intuitive design and three demo settings that show you possible configurations of the different controls.
What We Don't Like About OneMotion Drum Machine
Programming specialty sounds is limited to the computer. This function doesn't work on a smartphone.
        Pros
        Cons
3D button to make your creation come to life
19 different kits
Lacks Dolby vision Not for professionals>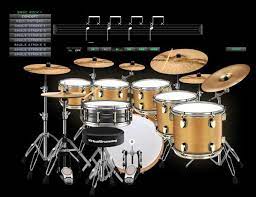 Product Highlights
Virtual Drumming is a beginner's virtual drumming arena. It is designed and optimized to teach users the basics of playing drums, including reading sheet music and the different elements of a drum set. 
Features
The sounds available for your drum sequences are limited because this is a learning platform. But it is an excellent training tool for beginners and is very easy to understand. You can start learning how to play the drums, especially with basic drum patterns like Rock, Dance, and Funky available on their site. There are free online drum games where you can play drum beats, drum solos, and songs.
What We Like About Virtual Drumming
It is an excellent training tool for beginners. 
What We Don't Like About Virtual Drumming
For those of you who are looking for an online drum machine that has more sophisticated controls and effects, this may not be for you. 
        Pros
        Cons
Beginner-friendly
Easy user interface
Not for professionals
5. Drumbot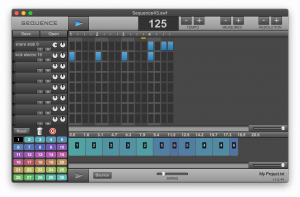 Product Highlights
Drumbot is a free online drum machine that is easy to use and simple to understand. The website aims to make it easy to create rhythmic patterns and loops. 
Features
This is one of the best free online drum machines that has predefined patterns and loops. It provides a simple and convenient way to drag and drop predefined patterns and work on the composition of a drum base. In a matter of seconds, you can put together a rhythm base or drum loop. 
What We Like About Drumbot
This is a great machine for intermediate drummers as there are numerous controls and effects and also a user-friendly interface.
What We Don't Like About Drumbot
The number of features could be increased.
        Pros
        Cons
Easy to use
Free
Number of features could be increased
Conclusion:
If you are having a slow day at work or having a holiday with nothing to do, you can put on your headphones and jam out with an online drum kit. In case you are a beginner you should find yourself the best beginner online drum machine with a user-friendly interface to start with. 
Besides, a professional drummer should always have a look at the features of the virtual machine and choose the best online drum machine before installing one. Programming your own beats with an online drum machine is a quicker and easier way to produce drum sounds if you get used to the software. Moreover, this is also a cost-effective solution as you don't have to invest in a physical drum set. 
See related topic:
What Does LP Stand For In Music?
Audio-Technica AT2035 Review 2021
We hope you love our reviews! For your information, we do earn money from commission in the link in the content! For more information click here!