Updated on April 3rd, 2022
Music, albums, records, singles are some common terminologies that you all must have come across often. But unless you're a trained musician, it's confusing to understand the original terms, unless you get familiar with the jargons. You may often refer to a series of songs as an album, but you might not have heard of the term Long Playing Record or LP. 
Besides, if you're wondering what does LP mean in music, then you must scan through this article. Here, we have explained the definitions and related meaning of it in music to provide you with detailed information related to it. So, read on.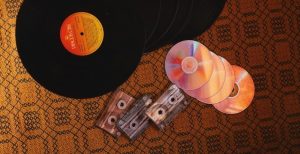 What Does LP Mean in Music?
Understanding the musical jargon and registers is truly essential if you're passionately into music. Novice musicians might know the names of different instruments but when it comes to having technical knowledge, many of them become clueless. And one such term is LP. So, what does it stands for in music?
Before you move on to understand LP, there is a backstory to it. Even though first created in 1948, the vinyl LP came out 70 years after the invention of the first recorder. Soon it become popular but it was short-lived, as with the technological advancement vinyl LP was sided in the music market by cheaper alternatives like cassettes. But for musicians then and now, it remained a term used to refer to elaborate albums and it still does.    
 Long Playing or Long Play can simply be defined by just one term- 'album'. Basically, it means the length of the recording that a musician creates. Longer than a single and an EP album! According to musicians, LP is used for 33 1/3 RPM microgroove vinyl records, which acts as a storage medium for analog sounds. In other words, the sounds you listen to as songs, the recording of those are referred to as LP. Typically, LP nowadays has changed from analog sounds to digital ones. Plus, now an LP comes with 12 songs/recordings, which makes an LP album. 
How to Identify LP?
Now that you have a basic idea about LP, you might wonder how to identify it. Well, if you want to identify it, then you must first know that there are several formats of LP. Originally, it was those black discs, which represented how sound waves move during the playout of the audio. However, now, LP is popularly available in digital forms or CDs. Besides, some musicians prefer the digital formats and don't keep a physical copy at all. And in case it is in Compact Disc format, you can easily find it within the album's case.  
How is LP different from EP?
As you proceed to understand LP, it is also essential to know that it's different from EP. EP or Extended Play, particularly, means recording releases that are similar to 'Single' or albums with up to 5 songs. Apart from this, there is another point of distinction between LP and EP, which is to categorize the albums based on the number of songs a recording artist wants to include. As per some recording legends, the LP album included songs that were connected by a thematic thread. Whereas when an artist releases EP, the possible reason could be to fill in the gaps between tours and the next big release. On the whole, both these legendary terms are relevant even in today's musical world, however, only certain aspects have changed, especially that these may not necessarily mean records. 
Now, let's delve into the working of the LP.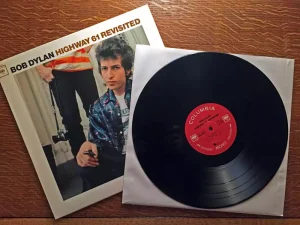 How Does the LP Work?
Earlier when it  was vinyl records, it had 3-D grooves cut, and the stylus or needle of the player used to run over these grooves only. This created an electric current amplified through the speakers and 33 1/3 RPM is the speed at which the disc would rotate. Moreover, the music produced through it vinyl was much better and soothing to hear than the digitalized forms produced these days. Several musicians testify that the LP is superior to other digitalized forms of music due to the warmness in the vinyl's sounds. 
Coming to the recent forms of the LP like the CD, it is no different from a regular CD's functioning. Just like in normal CDs, a small laser beam inside the player scans it disc and generates an array of 1s and 0s. Further, this code comprising of 1s and 0s is converted into an alternating pattern of current. Finally, the music/sound is produced via the loudspeaker attached to the player. That's how it  works!
Apart from its functioning, amateur musicians or learners often get confused about how many tracks/recordings to include in an LP. Earlier it  used to have 12 songs interconnected via a common theme as mentioned before, now this has changed completely. At present, you can make it album with a minimum of 8 tracks, especially for LP vinyl albums. But for the LP on a CD, it's better to include 12 full tracks only. You can even include intros, skits, and conclusive songs along with the other tracks. Even though you can add more than 12 tracks, it is totally your choice, but just don't add songs only for the sake of reaching the 12 songs mark. 
So, if you're planning to make an LP album, then you need to check with the songs and also how are you going to put it across to listeners. Unlike EP or mixtapes, the LP isn't a promotional tool to earn extra. Often recording artists give off their tracks free, but those are mostly singles, not an LP. Moreover,it is quite expensive to make, and giving it off free isn't a smart career move for musicians. 
If you want to buy one, you can check out any regular music store or even online, as these are readily available in both formats-vinyl and CD. You can drop-in today at your nearest music store and grab your favorite recording, be it vinyl or CD, and enjoy the soothing music. 
We hope you know what does LP mean in music now and have gained a better understanding of it. So, whether you're a music enthusiast discovering new aspects in it or a passionate recording artist expanding your musical knowledge, Long Play is a vital aspect to understand recording and albums in depth.
Read also:
Best Online Drum Machine to Bring Out the Drummer in You
How to Read a Drum or Music Sheet Like A Professional.
We hope you love our reviews! For your information, we do earn money from commission in the link in the content! For more information click here!