Updated on April 4th, 2023
Eager to Avoid Legal Dispute Microsoft Offers 10-year Call of Duty Contract to Sony
On the heels of the European Union opening an investigation into the Microsoft acquisition of Activision Blizzard, Call of Duty developer, the tech giant has announced that they have offered Sony a 10-year contract for publishing all the new releases of the game on Sony platforms. Sony has been the main opponent of the Microsoft Activision acquisition fearing that Call of Duty, a major revenue generator, for all gaming platforms might soon become an Xbox exclusive.
A 10-year Contract to Assuage Sony's Fear
In an op-ed for Wall Street Journal written by Brad Smith, President and Vice chair for Microsoft he stated that, "We've offered Sony a 10-year contract to make each new "Call of Duty" release available on PlayStation the same day it comes to Xbox. We're open to providing the same commitment to other platforms and making it legally enforceable by regulators in the U.S., U.K. and European Union."
Smith goes on to provide a full fledged justification for the acquisition as to why the deal is good for the larger gaming community. He penned that Microsoft holds the third rank when it comes to console gaming and is "stuck behind PlayStation and Nintendo Switch". He added that Microsoft didn't have a foothold in mobile gaming as major portion of the revenue from this segment went towards Google and Apple through their app-store fees.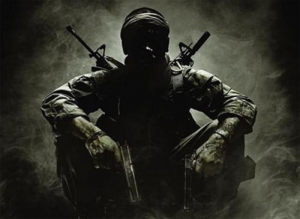 "Acquiring Activision Blizzard would enable Microsoft to compete against these companies through innovation that would benefit consumers. While modern consumers can stream videos or music on multiple devices on low-cost subscription plans, many games can often only be individually purchased and downloaded onto one device. Microsoft wants to change that by offering consumers the option to subscribe to a cloud gaming service that lets them stream a variety of games on multiple devices for one reasonable fee. It would also benefit developers by allowing them to reach a much broader audience," justified Smith in his opinion piece on WSJ.
He further stated that, "Microsoft needs a full library of popular games and, as things stand, we simply don't have enough. That's where the acquisition comes in. Activision Blizzard comes with popular mobile, PC and console games, including Candy Crush, World of Warcraft and Call of Duty."
Irrational Thoughts
Smith said that the main anti-competitive argument that Sony raises as objection to the acquisition deal is that Microsoft would stop making 'Call of Duty' available on the PlayStation. He called this "economically irrational". Smith acknowledged that a significant part of Activision Blizzard's "Call of Duty" revenue comes from PlayStation game sales. Considering the popularity of cross-play, it would also be disastrous to the Call of Duty franchise and Xbox to alienate millions of gamers.
Microsoft is clearly trying to put Sony's fears to rest by offering a 10-year deal to Sony. The tech giant has attempted to give reassurances to Sony in the past as well. Microsoft Gaming CEO Phil Spencer in January announced that Microsoft had provided a signed agreement to Sony to guarantee Call of Duty on PlayStation, with feature and content parity, for at least several more years beyond the current Sony contract, an offer that goes well beyond typical gaming industry agreements.
The tech giant even publicly made a statement in February signifying that they are committed to keep Call of Duty "available on PlayStation beyond the existing agreement and into the future."
Will Sony's vehement disapprovals be put to rest after this offer of a 10-year contract is still a question that is needs to be answered. Sony is scared of a major portion of their revenue disappearing if Call of Duty turns into an Xbox exclusive. But Microsoft seems to be guaranteeing a future for Call of Duty releases not only to the Japanese corporation but to all the other gaming platforms as well.
More to read:
COD Fans Can Now Enjoy Call of Duty: Warzone 2.0 in November
Call of Duty: Modern Warfare II Beta Coming Soon
We hope you love our reviews! For your information, we do earn money from commission in the link in the content! For more information click here!