Updated on April 4th, 2023
EU Regulations Watchdog Launches In-depth Investigation Into Microsoft Activision Deal
European Union (EU) seems to be very agitated with the Microsoft Activision Deal. The European Commission, EU's arm responsible for European legislation, has launched an "in-depth investigation" into Microsoft's acquisition of Activision Blizzard, the Call of Duty Developer. EU regulators first expressed their discontent in September and had set a provisional deadline for November 8 to approve the deal or open an in-depth inquiry.
According to a press release from the European Commission, the commission now has set a deadline of March 23, a 90-day period to come to decision on the acquisition. The commission in September said that it is worried that the Microsoft Activision deal will "substantially lessen competition in gaming consoles, multi-game subscription services, and cloud gaming services."
An In-depth Inquiry
The Commission in its press release said that it is opening up an in-depth investigation because it's "concerned that the proposed acquisition may reduce competition in the markets for the distribution of console" and PC games.
"The Commission's preliminary investigation shows that the transaction may significantly reduce competition on the markets for the distribution of console and PC video games, including multi-game subscription services and/or cloud game streaming services, and for PC operating systems," wrote the Commission.
"In particular, the Commission is concerned that, by acquiring Activision Blizzard, Microsoft may foreclose access to Activision Blizzard's console and PC video games, especially to high-profile and highly successful games (so-called 'AAA' games) such as 'Call of Duty', the Commission added.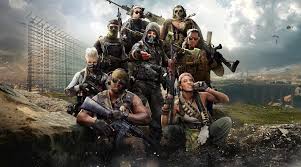 Eliminating the Competition
The Commission believes that Microsoft might engage in foreclosure strategies by preventing rival gaming companies from distributing Activision Blizzard's console video games on their respective consoles or degrading the terms and conditions for their exclusive use of these video games. The institution is concerned that this foreclosure will badly affect the newly launched multi-game subscription services and/or cloud game streaming services.
"Such foreclosure strategies could reduce competition in the markets for the distribution of console and PC video games, leading to higher prices, lower quality and less innovation for console game distributors, which may in turn be passed on to consumers," stated the Commission.
Further, the Commission explained that the Microsoft Activision deal may reduce the competition for PC operating. It is of the opinion that Microsoft might try to combine Activision Blizzard's games and Microsoft's distribution of games via cloud game streaming which would deal a major blow to non-Windows PCs.
Microsoft's Reply
According to a Verge report Microsoft's President and Vice Chair Brad Smith said that, "we are ready to work with the CMA (Competition and Markets Authority) on next steps and address any of its concerns.  Sony, as the industry leader, says it is worried about Call of Duty, but we've said we are committed to making the same game available on the same day on both Xbox and PlayStation. We want people to have more access to games, not less."
In a Microsoft blog, the company promised to make the same version of Call of Duty available on PlayStation on the same day the game launches elsewhere. The company stressed that it believes the Microsoft Activision deal will benefit the industry and players.
More to read:
Microsoft to Acquire Activision Blizzard for $68.7 Billion in an All Cash Deal
Microsoft to Make Amends to Xbox Subscription Norms Following Regulatory Concerns
We hope you love our reviews! For your information, we do earn money from commission in the link in the content! For more information click here!