Updated on April 4th, 2023
Google Pixel Bug Is Finally Resolved With the November Patch
It was when a blogger accidentally found a serious bug hidden in the Google Pixel phone that Google was alerted to a serious vulnerability lurking in their flagship models. The blogger discovered a Google Pixel bug that lets a user bypass the lock screen without permission. This is why the Pixel maker released a new November patch immediately after releasing an update just a few days ago.
The Google Pixel Bug
The blogger David Schütz, a Google Pixel customer, discovered this security flaw in his phone sometime in the middle of 2022. The bug allowed anyone with a new SIM card to unlock a Pixel phone sans permissions. All they needed to was replace the old SIM with a new one and enter the wrong PIN three times. The phone will then ask for a PUK code, once the code is punched in a user can get the phone unlocked. No fingerprints, no security questions, nothing. Easy peasy for a hacker right?
This is what Schutz wrote on his blog, "It was a fresh boot, and instead of the usual lock icon, the fingerprint icon was showing. It accepted my finger, which should not happen since, after a reboot, you must enter the lock screen PIN or password at least once to decrypt the device. After accepting my finger, it got stuck on a weird "Pixel is starting…" message, and stayed there until I rebooted it again."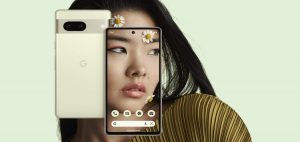 With this Google Pixel bug, all biometric lock screen protections like the fingerprint reader, PIN code, etc. were completely nullified. After discovering the bug Schütz reported it to Android's Vulnerability Rewards Program. Looks like Google was slow to release the patch as it was with the recently rolled out November security patch that this issue has finally been rectified. Do note that this patch was released after the Pixel 7 patch. All models starting with the Pixel 4a and newer are getting the patch.
Other Bug Fixes
Other bug fixes that rolled out with the November 2022 patch include fixing the green display flicker on Pixel 7 and 7 Pro and reducing the overall screen power consumption. The tech giant also fixed the increased battery drain on the Pixel 6 lineup. Considering Google Pixel phones have now become a bug paradise, there are many other flaws that still need to be fixed.
In December, Google will be rolling out an important Feature Drop update that reportedly will bring in noticeable updates, new features, and improvements such as Clear Calling and some Google Assistant functionalities.
More to read:
Google Pixel 6 January Update Brings Long Awaited Bug Fixes
Google Releases Android 12L Beta for Google Pixel Phones
We hope you love our reviews! For your information, we do earn money from commission in the link in the content! For more information click here!