Updated on March 12th, 2022
Be it Metaverse or Matter, smart home technology is growing exponentially. Tech companies are aiming high to improve the lifestyle by making every device and product SMART. In home-automation technology, Matter smart home standard is definitely revolutionary.
Imagine, all devices and appliances in your home can communicate with one another. That sort of connection or interoperable network is what Matter can do! The CEO of Connectivity Strategic Alliance, Tobin Richardson has tied up with the leading tech giants of the U.S. from Amazon to Google to achieve his vision of a futuristic, highly advanced smart home. That's why Matter smart home standard is an interoperable network that transforms your fragmented smart home into an intelligent one.
In simple terms, Matter smart home standard utilizes IP-based technology to form a mesh network all across your home. Unlike many other devices, Matter protocol provides the option of cloud connection rather than making it a compulsion.
Check out the All-new Echo Show 5 (2nd Gen, 2021 release) - Deep Sea Blue bundle with Blink Mini.
Why Use Matter Smart Home Standard?
Honestly, smart homes are still fragmented and very confusing. Many kits are available today — some offer compatibility with Alexa, some with Google, or Siri. And some products are compatible with all. However, the end-game is all about reliable connectivity. Consumers will definitely get more options. It's simple — one device connecting all smart devices at home without any additional partner. So, it's a win-win situation for Matter.
Further, the difference in Matter smart home standard is that it operates on the top application layer of Wi-Fi, Bluetooth, Ethernet, and Thread. All devices connecting to Matter must be compatible with Thread, a Zigbee-based wireless protocol. Thread definitely consumes less power and provides better coverage than Wi-Fi. So, Matter is like a border router Thread device to which all other Thread accessories are connected.
Today our homes have dozens of smart home devices that can go off the connection with the slightest drip in the network. Obviously, routers can manage simultaneous connections but overload is real. But Matter smart home standard can eliminate this problem quite easily. Besides, one feature that we found interesting is the Multi-Admin. Through this feature, you can control different devices from different smart home kits whether the device supports it or not.
Check out the Echo Dot (4th Gen) with Clock | Twilight Blue with Sengled Bluetooth Bulb
What Devices Will Work With Matter Smart Home Hub?
Today, from switching on the lights to vacuum cleaning, everything is smart. And Matter works for everything.  Moreover, Matter has currently 220 companies supporting it. But it is also compatible with some popular existing devices. Here are some of them: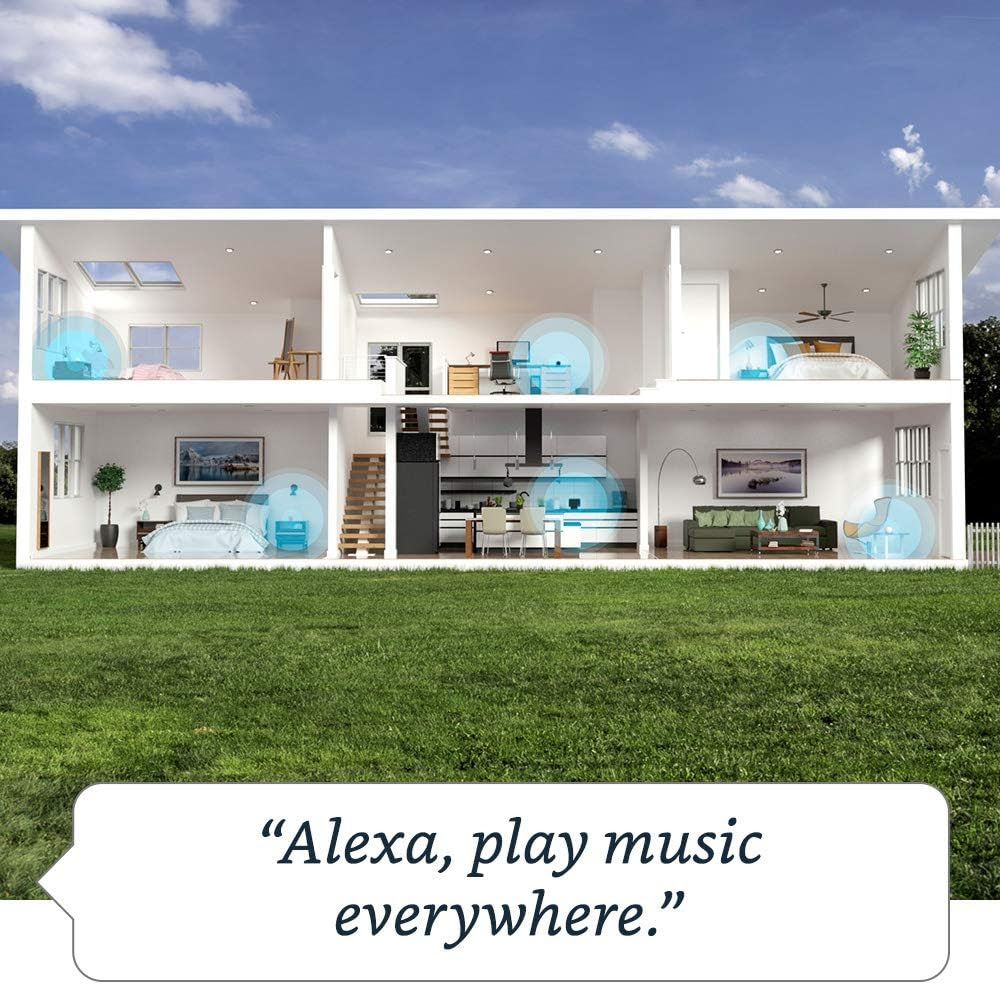 Amazon Echo Devices 
Echo Dot (4th Gen) with Smart speaker, clock, and Alexa is everyone's perfect companion in the smart home. From your morning alarm to work reminders, Echo Dot with Alexa is definitely helpful. Integrating Matter with Echo Dot is a great way to enhance this product. Imagine, what else can this small and smart Echo Dot can do.
Not just Echo Dot, All-new Echo Show 5 also supports Matter. Control your Echo Show device with Matter to ease out your daily routine. Wherever you're, control your house with Matter connected to Echo Show.
Google Nest Devices 
Just like Amazon Echo, Google Nest also supports Matter. We think Google Nest Thermostat connected with Matter can really enhance the ambiance of your home. Besides, the growing concern for home security can also be managed by Matter smart home standard. Google Nest Cam Indoor - Wired Indoor Camera for Home Security connected with Matter can truly improve the safety of your house manageable from anywhere.
Philips Hue Smart Lights 
Often many of us feel too lazy to switch the lights on and off While Philips Hue Smart Bulb is changing the scenario, we think Matter connectivity can definitely give a boost to it. Although Philips Hue smart lights can work with Philips Hue Smart Hub, yet with Matter, there's an edge.
Well, there are many other devices that can work with Matter Smart Home Hub including Apple devices. Matter is predicted to change the smart home ecosystem. With many new smart home kits coming up in the market, Matter connectivity will soon become essential. However, there's still a long way to go for Matter Smart Home Standard in the smart home automation technology field. So, it's true that with the launch of Matter, the smart home market will see some more new developments and products soon.
Also, do take a look at How To Make Your House a Sustainable, Smart Home?
We hope you love our reviews! For your information, we do earn money from commission in the link in the content! For more information click here!