The Starlink Project is missing its limelight with all the attention being cast on the Elon Musk Twitter saga. Musk's SpaceX has been launching numerous satellites into orbit to achieve the space company's vision of reasonable-priced internet availability in remote areas of the earth. The number of SpaceX satellite launches is so much so that astronomers are beginning to complain that their research is getting affected by satellites obstructing stars and planets of the night sky. 
What Is the SpaceX Starlink Project? 
Starlink seeks to provide satellite-based internet services via a huge network of satellites. This is aimed at people in rural areas who can't enjoy the speed of traditional internet connections. These satellites have been placed in a low-level orbit around the earth to make the connectivity speed faster. However, according to experts, a significant number of low-level satellites are needed to provide full internet coverage for the globe. 
The company has reportedly deployed around 3000 satellites since 2018. Recently, a SpaceX presentation made during a call with the Federal Communications Commission mentioned that the Starlink service is active in 48 U.S. states. It is available in 36 countries and the company is aiming to expand services to most of Asia, Africa, and the Middle East next year. The company further claimed that the Starlink satellite internet service now has over 400,000 subscribers around the world. 
Starlink Internet Performance
Ookla measured Starlink network performance from the first quarter of 2021 to the first quarter of 2022 and found that the network's median download speed in the US shot up 38%, from 65Mbps to 90Mbps. Ookla's comparative analysis indicates that Starlink's satellite internet speeds are getting considerably faster, but it is still behind traditional home internet services by a significant amount.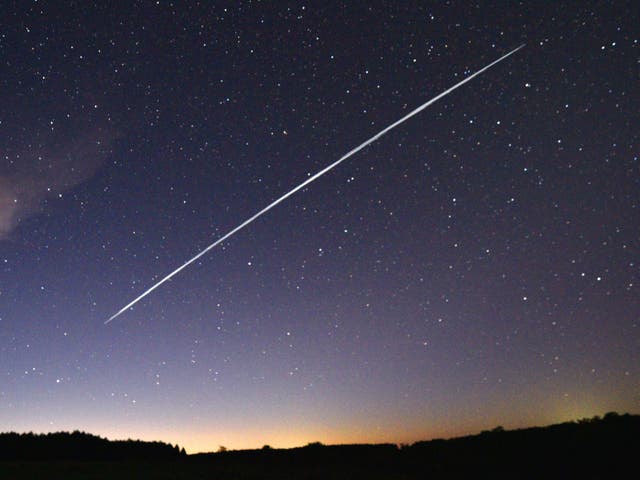 Photo-bombing Astronomer Observations
Starlink satellites are facing some strong criticisms from astronomers who peek at the night sky to study stars, planets, and galaxies. Multiple astronomers are complaining about their images being scarred by long streaks of white lights that are caused by the presence of satellites. 
"Wow!! I am in shock!! A huge number of Starlink satellites crossed our skies tonight at @cerrotololo. Our DECam exposure was heavily affected by 19 of them! The train of Starlink satellites lasted for over 5 minutes!! Rather depressing… This is not cool!" wrote Northwestern University astronomer Clarae Martínez-Vázquez in 2019. 
Vasquez and her colleague were studying Magellanic Clouds with the telescopes at the Cerro Tololo Inter-American Observatory in Chile. "All of a sudden" they started seeing streaks come across the webcam view. In about five minutes, 19 satellites had passed the sky obstructing the telescopes' view, scarring the observation with bright parallel marks. Just a week earlier to Vasquez's stargazing, SpaceX had launched 60 small satellites into low Earth orbit. 
While the vision behind the Starlink project is spectacular, it might come at the cost of space clutter. Starlink satellites have many times come close to space collisions with other satellites, including near misses with China's space station. Even though Starlink's vision is to advance internet connectivity across the globe, it is sad to realize that soon the earth will not be the only place filled with human litter problems. 
Check out Fitbit Versa 3 Health & Fitness Smartwatch with GPS, 24/7 Heart Rate with Alexa Built-in.
We hope you love our reviews! For your information, we do earn money from commission in the link in the content! For more information click here!