Blizzard Entertainment just launched Overwatch 2. And since then the game has already amassed over 10,000,000 registered users. Indeed, it becomes the most played game. While the original Overwatch was following a Pay-to-Play model, Blizzard has changed its approach towards the market with the new Free-to-Play model with its game. Since its launch on October 4, 2022, Overwatch 2 turned the talk of the town in gaming circles, with global gamers queueing up to play it.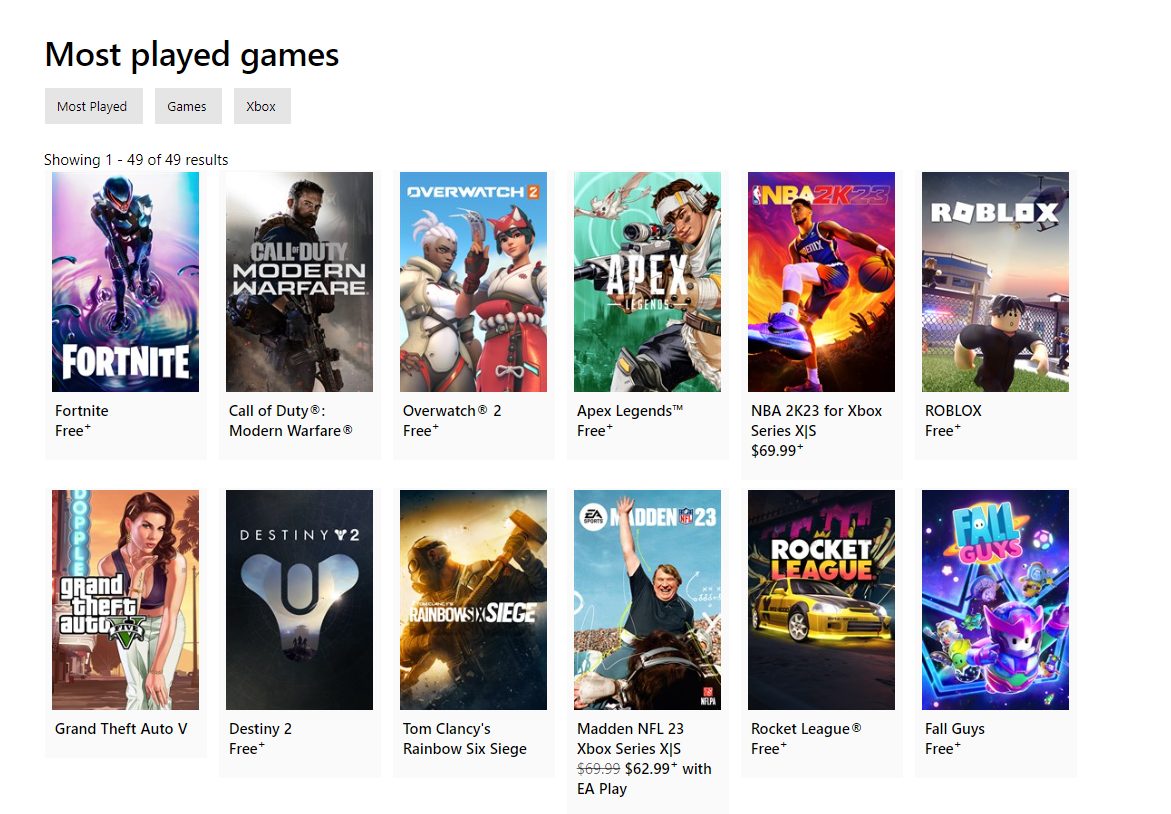 How Overwatch 2 Becomes the 3rd Most Played Game?
Since the new free model brings so many new players into the action, there have been increased server issues. Indeed, numerous players have complained about the long queue lines, frame rate drops, stuttering issues, and other bugs. Perhaps, given the number of players trying to play the game, it is performing surprisingly well and has already ranked third on charts like "Xbox Most Played Games" (just after Fortnite and Call of Duty Warzone).
Grab your Overwatch 2 here.
Interestingly, this new game has significant differences from its previous iteration. Some new features that Blizzard is pushing include the new PvE mode, Push matches, and 5v5 gameplay. While the game has some new heroes, others are yet to come. In 2020, a new single-player campaign mode was introduced to help Overwatch's extensive lore expand. These new features and positive feedback promise Overwatch 2 to remain the most-played game for the coming year too.
Further, as Overwatch 2 follows the free-to-play model, we anticipate a more extensive user base than its previous version. And it can even outperform the original in terms of the player account. Besides, it's accessible on multiple platforms like PlayStation 5, PlayStation 4, Xbox One/Series S/ X, Nintendo Switch, and even PC. These platforms have thousands and millions of active users daily. Further, active promotion by Blizzard can also push the title to move up the ranks beyond Fortnite and Call of Duty to become the most-played game.
While some players are concerned about the existing bugs right now, developers assure that things will change soon. Given the history that Blizzard has had with Overwatch 1 and its development, there is no doubt that improvements are on the way. As per developer comments, multiple patches are already on the way, which guarantees stability and excellent performance. The title of the most played game is always in heat, and competitive companies like Tencent, Ubisoft, and EA are ready to hop on the bandwagon of free-to-play releases to achieve it. But right now, Blizzard has that crown.
Want to know more about the gaming world?
Read about EA's Next Big Triple-A Single-Player Iron Man Game.
Also, explore more about E3's In-Person Prime Gaming Event that returns in 2023.
We hope you love our reviews! For your information, we do earn money from commission in the link in the content! For more information click here!