Updated on April 8th, 2022
The first digital audio workstations were developed in the late 1970s and early 1980s. Soundstream, which invented the first digital recorder in 1977, also invented the first digital audio workstation (DAW). The simple part was putting together a minicomputer, disc drive, visual display, and the software to operate it all.
Finding low-cost storage and processor and disc speeds fast enough to operate a commercially viable DAW proved to be the major issue in the years that followed. In the late 1980s, however, when the personal computer industry boomed with companies like Apple, Atari, and Commodore Amiga, size and performance difficulties were no longer an issue.
Macromedia and Digidesign followed suit, developing software that could edit audio samples and do basic two-track CD mastering. 4-track editors initially appeared on the market in 1994, and big recording studios took note just as Pro Tools, Cubase, and the first Windows-based DAWs appeared. Today's audio engineering production scene is dominated by digital audio workstations (DAWs). As computers got more powerful in later years, DAWs became easier to use and more intuitive in their design.
Aspiring musicians and sound engineers strive to emulate the success of artists who have already established themselves in the music industry. As a result, both amateur and professional musicians frequently question which DAW is ideal for producing high-quality and enjoyable music. Kanye West, the well-known American hip-hop artist, and producer, has a lot of clout among music fans, thus every aspiring musician wants to know what DAW Kanye West uses. Everyone wants to know the answer to this question since he is a well-known figure in the music industry, with songs that have topped the charts for years.
What DAW Does Kanye Use?
Kanye isn't a big fan of DAWs, therefore he just utilized a synthesizer to make his early tunes. This is largely owing to the fact that Kanye began making music around the turn of the century before digital audio workstations were widespread. According to his previous interviews, he solely utilizes hardware, including the Roland VS 1880 24-Bit Digital Audio Workstation and even the Gemini PT-1000 II Turntable.
Nonetheless, in the twenty-first century, a musician cannot operate without current programs that give the highest sound quality and offer a vast array of choices not available on CDs. That's why, after composing his beats, Kanye uses Pro Tools to process them. So, while DAW is utilized in the track creation process, it is only used to record a track. Kanye West may have altered his mind and is now utilizing the DAW to completely produce his songs rather than simply making tracks.
Avid's Pro Tools
Avid's Pro Tools has been one of the most popular and dependable DAWs for audio engineers since it debuted in the 1980s under the moniker Sound Designer. Pro Tools is the "global standard audio production platform," according to Sweetwater.
The following are some of the many advantages of AVID's Pro Tools:
For rapid and creative mixing, professional metering and automation are required.

Tools for recording, MIDI, and score editing

128 audio tracks, 512 instrument tracks, and 512 MIDI tracks are all included.

Reverb, guitar amp emulation, EQs, and more are among the professional plugins available.
Do you frequently work with other audio producers or musicians? If that's the case, Avid's Cloud Collaboration is ideal. Pro Tools also provides Loyalty Rewards, which entitles you to free gifts if you sign up for a membership or have an ongoing subscription.
You may get a free sample of Pro Tools First by downloading it. You may still work with other Pro Tools users utilizing Pro Tools First's 16 audio tracks. It's more than just a pared-down version of conventional Pro Tools.
Kanye West, Pharrell Williams, and Alicia Keys are just a few of the well-known and famous musicians that utilize Avid's Pro Tools.
What Kinds of Equipment Does Kanye Use?
In his photographs, Kanye has used a variety of studio equipment. Kayne West's music tools include: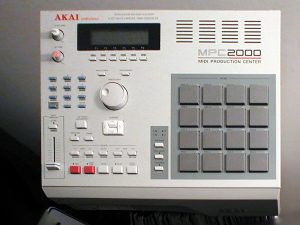 The Akai MPC 2000 is a 16-bit/44.1kHz sound engine and PCM/MIDI sampler. When utilizing the MPC software, it's ideal for triggering phrases, innovative sound creation, and MIDI-driven effects.
The massive feature set of the MPC 2000 allows for unparalleled levels of control and velocity sensitivity. With unlimited sampling choices and combinations, it's the ultimate versatile gadget for DJing and sound production.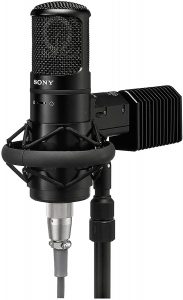 The Sony C-800G is ideal for anyone who wishes to produce professional sound. This shotgun microphone is simple to use and has a high sensitivity for a variety of applications, such as voices, voice-overs, and acoustic instruments.
The microphone is more consistent because of the built-in cooling system, and the low noise and distortion make it a great choice for studio recording. The large dual-diaphragm capsule captures every sound, which is essential for professional recordings. When you add in some low latency, it's a no-brainer.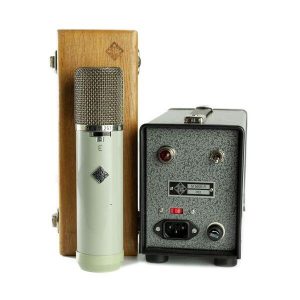 The Telefunken ELA M 251E is a beautiful reproduction of a legendary microphone. Telefunken's attention to historic detail may be seen in the edge termination, CK-12 capsule, and external power supply. With this mic, you'll sound like a pro.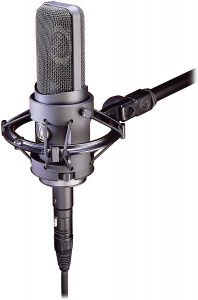 The warmth of classic tube sounds is brought to you by Audio-Technica in every color of the rainbow. It can catch the fine subtleties of vocal and instrumental performances as well as handle severe SPL settings, thanks to a dynamic response that considerably exceeds that of conventional tube microphones.

The headphones have a one-of-a-kind design that goes with every dress and style. They are composed of a robust substance that permits wireless technologies to be used.
The headphones also have multifunction on-ear controls that make it simple to make and receive calls, manage your music, and even activate Siri.
Kanye West might still be playing a variety of other instruments. It's difficult to say because the majority of those instruments were never named. 
We hope our article answered the question: what DAW does Kanye use? So get your hands on the tools we have mentioned and kickstart your musical journey. 
More to read:
Mix your tracks effortlessly with the Best DAW for Beginners
Everything You Should Know About Timpani Tuners
Top 5 DAW Softwares for Ultimate Music Production
We hope you love our reviews! For your information, we do earn money from commission in the link in the content! For more information click here!