Updated on April 4th, 2023
Xbox Game Pass has added some thrilling games to its roster this month. Xbox Game Pass Lineup for November will witness some exciting game including Vampire survivors and Warhammer 40,000 Darktide. Microsoft has announced a total of 10 games that will launch on Xbox this month.
Games that Are Worth Your Time
Here are some games that are worth your time and storage space from the Xbox Game Pass Lineup for November:
Vampire survivors - Welcome to gothic horror! You are single player who must kill all creatures of the night and survive the ordeal to see the light of the day. A wave of enemies approach you at a time with only one weapon given to you in the beginning. After gaining experience you can level up and get additional weapons to survive the tougher creatures of the night.
Return to the Monkey Island - This is a fun adventure that was released back in October. Return to Monkey Island features series creator Ron Gilbert returning to the captain's chair and continuing the story of The Secret of Monkey Island and Monkey Island 2: LeChuck's Revenge. The game has puzzles that are both fun and challenging for anybody who loves a good adventure game.
Warhammer 40,000 Darktide - This is a co-op game for those who appreciate a little action. Your mission will be to "take back the city of Tertium from hordes of bloodthirsty foes". A brutal action shooter game, you will be able to play ranged and melee combat. The developers have introduced WH40K gunplay to add a little edge to the game.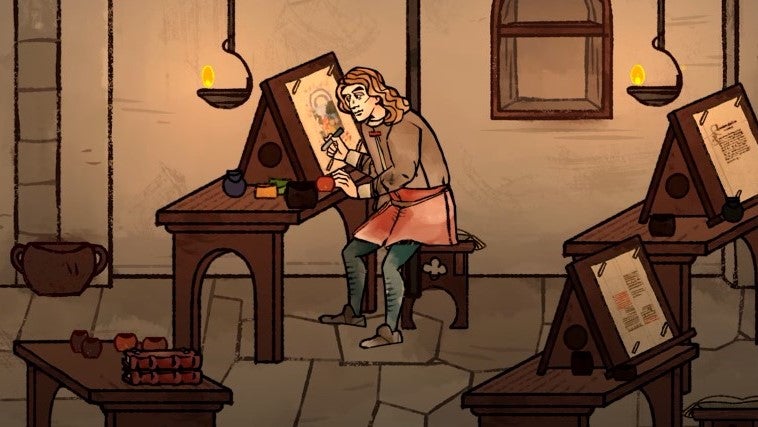 Pentiment - This is an adventure video game by Obsidian Entertainment that has received thumbs up from many in the gaming community. It is a unique RPG game with capability to provide different experiences to different people. Set in Bavaria in the 16th century, the player will take the role of journeyman artist Andreas Maler who investigates the murder of a prominent person for which his friend has been accused.
The Walking Dead: Michonne - This game needs no introduction especially Michonne fans. This is a three episode miniseries that follows Michonne's journey after leaving Rick Grimes' group and what brought her back to them. We will be brandishing the katana this month because Michonne is a favorite around here and so should you.
Full list of Xbox Game Pass Lineup for November
The Legend of Tianding (Cloud, Console, and PC) — November 1
The Walking Dead: A New Frontier — The Complete Season (PC) — November 1
Ghost Song (Cloud, Console, and PC) — November 3
Football Manager 2023 (PC) — November 8
Football Manager 2023 Console (Cloud, Console, and PC) — November 8
Return to Monkey Island (Cloud, Console, and PC) — November 8
Vampire Survivors (Console) — November 10
Pentiment (Cloud, Console, and PC) — November 15
Somerville (Console and PC) — November 15
We hope you love our reviews! For your information, we do earn money from commission in the link in the content! For more information click here!