Updated on June 14th, 2022
Xbox Game Pass has slowly started to reveal the games that would be joining its subscription pass for the month of June. The month of May saw some great games including Sniper Elite 5 and Jurassic World Evolution 2 on Game Pass.
Let us explore what games lie ahead for thrill-seeking next month. 
Xbox Game Pass June 2022 Lineup
Load up your console and in the Game Pass section, click on the tab that says 'Coming Soon'. This will display a list of games that can be expected in the near future. The four games that are set for June 2022 release include: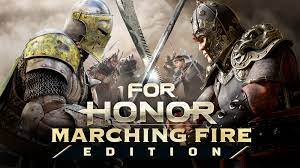 For Honor: Marching Fire Edition
Ubisoft's For Honor is an action game that lets you fight as a Viking, Samurai, or a Knight. These are three different factions that a player can choose from. The marching fire edition adds one more type of character, the Ancient Chinese, The Wu Lin. The game is set to release on Xbox Game Pass on June 1st.
Another Ubisoft game, this action-adventure is the tenth installment in the Assassins Creed series. This is the story of a desert ranger named Bayek of Siwa and his wife Aya who explore the origins of the long-standing conflict between the Hidden Ones, the forerunners to the Assassin Brotherhood - who fight for peace through liberty, and The Order of the Ancients who are the forerunners to the Templar Order, people who seek peace through the forced imposition of order. This game will release for game pass holders on June 7.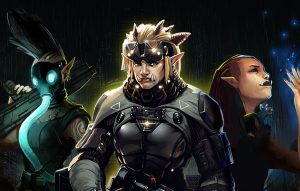 The Shadowrun Trilogy comprises 3 cult tactical RPG games namely; Shadowrun Returns, Shadowrun Dragonfall - Director's Cut, and Shadowrun Hong Kong - Extended Edition. The game takes place in a dystopian cyberpunk future where magical creatures exist. This is an RPG game that has gained a huge cult following in the past three decades. The game is slated for release on June 21.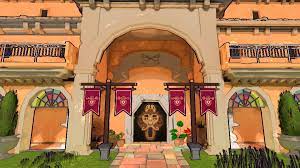 Developed by Coin Crew Games and Coin Door Crew LLC, this is an escape room puzzle game. In the game, you play as a student of Escape Academy studying to become the ultimate Escapist. The game features over a dozen hand-crafted rooms where you can test your escape skills.  This game will be released on  June 28.
You can keep checking your Xbox game pass to see what games are coming in the future. If you have not yet enrolled for a Game pass and would like to try a hand at a few games from every genre once in a while, you can buy subscription plans starting at $9.99 a month.
Related topics:
Fall Guys is coming to Xbox for Free in June
Xbox Series X vs Xbox Series S: Which Is Better?
Xbox Game Pass for PC Renamed as PC Game Pass
We hope you love our reviews! For your information, we do earn money from commission in the link in the content! For more information click here!