Updated on June 2nd, 2022
Learning a new skill or getting a degree is no more a matter of money or authenticity. Well, you heard me right. Online education, today, is breaking conventional norms of acquiring a degree or certification. From flexibility to the right fee structure, online courses are proving to be a great way to up-skill your knowledge. And not just in academia but online education also helps in personality development.
If you're skeptical about online education, its costs, and other factors then you must think again! With a plethora of benefits, online education has completely transformed the learning landscape, especially for professionals. And now the biggest advantage of online education is the free courses. Don't just dismiss free online courses, as they can help learners in many ways- from mastering a new language to upgrading your skills.
Well, free online education is a crowded place with a myriad of sites and apps. We thought to make it easier for you to choose from some of the best websites for free education.
Let's take a look at the menu of the best websites for free education.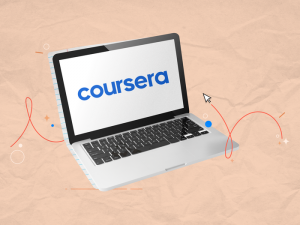 Coursera 
Launched in 2012 by a Stanford faculty, Coursera is currently one of the best websites for free education. Well, there are paid courses too but the free ones are definitely worthy. Besides, Coursera's paid courses won't burn a hole in your wallet either. Its paid courses can cost you somewhere around $29 to $99. However, only a few specialized degrees are priced higher.
Excluding these priced courses, Coursera's free courses include Machine Learning, Successful Negotiation, and The Science of Well-Being (to name a few). Top experts from the world's renowned colleges offer video tutorials and course studies.
So, why wait! Grab your laptop, sign up and start learning from Coursera!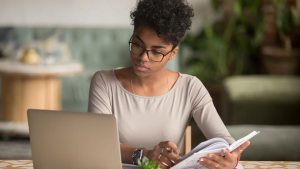 Stanford Online
Stanford University also joined this race of free education with Stanford Online. And today it ranks among the best websites for free education. Just like the University, Stanford Online started off as an education initiative but it gradually garnered a lot of positive reviews from learners.
Currently, it offers plenty of free online courses, advanced degrees, professional certifications, and executive education. And some of its free courses include Introduction to Innovation & Entrepreneurship, How To Learn Math, and Entrepreneurship Through The Lens of Venture Capital. Apart from these, Stanford Online offers courses curated from the undergraduate and graduate schools including Stanford's Law, Medical, and even Business Schools. Check out its website and sign up for your favorite course today!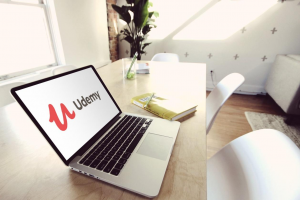 Udemy
The global online education hub, Udemy, stands out among several websites for free education owing to its unique approach to teaching. With over 100,000 courses in 50 languages, Udemy offers outstanding service as a virtual educator. Besides, we totally love the fact that Udemy allows content curators to make their own courses and teach online. However, Udemy isn't behind other websites for free education when it comes to professional degrees and diplomas. You'll get that too!
Based out in San Francisco, Udemy's popular courses are the technical ones such as Introduction to Python Programming. Likewise, its web development and data science courses are also extremely popular with professionals flocking to get certifications for their potential career growth.
Sign up today and enjoy uninterrupted learning only with Udemy!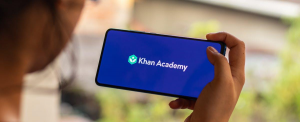 Khan Academy
Among all websites for free education, Khan Academy is one such place that offers no-cost courses from kindergarten to college. Under the founding members like Bill Gates Foundation, Google, Reed Hastings, and others, Khan Academy's non-profit mission of providing free education helps millions of learners across the world to explore more.
With its open-source library, Khan Academy's videos cover a wide range of topics from basic mathematics to programming to even life skills. That's right! Khan Academy even covers basic school lessons on Algebra, Geometry, Statistics, and more. Above all, we love how Khan Academy's dedicated website for free education offers services at no cost for learners as well as teachers.
Visit Khan Academy today and register yourself or your kid to get the best free education. Or else download its app on your smartphone.
This list of best websites for free education doesn't end here, as the current marketplace has a plethora of big names including MIT OpenCourseWave, edX, CodeAcademy, and so on. Check them out too. After all, getting the best free education today is no more a struggle. All you need is a laptop or iPad or PC, and you're ready for some great learning. So, let your learning begin at one of these websites for free education.
More to read:
 Lenovo Yoga 9i Review - A Statement Laptop of 2022. 
Apple Adds Systemwide Live Captions To Its Products
The Ultimate Guide To Best Mac Apps 2022
How To Get Windows Cheap Or For Free?
We hope you love our reviews! For your information, we do earn money from commission in the link in the content! For more information click here!