Updated on June 14th, 2022
Social media giant Twitter has been asked to pay $150 million to settle a data privacy complaint with the Department of Justice (DOJ) and Federal Trade Commission (FTC). The complaint alleged that the company used phone numbers and email addresses of its users to target ads. The announcement of the settlement money also comes with other restrictions including audits of its data privacy program.
A Repeat Offense
"From at least May 2013 until at least September 2019, Twitter misrepresented to users of its online communication service the extent to which it maintained and protected the security and privacy of their nonpublic contact information. Specifically, while Twitter represented to users that it collected their telephone numbers and email addresses to secure their accounts, Twitter failed to disclose that it also used user contact information to aid advertisers in reaching their preferred audiences," reads the legal filing.
The legal filing goes on to say that Twitter misrepresented its policies to users for six years. It not only violated the FTC act but also a ruling from a previous settlement. The company had apologized for misusing data in 2019, justifying its stance by saying that it had "inadvertently" fed the addresses and numbers into its ad system. The complaint also claims that, during the six years, Twitter was falsely claimed to comply with the EU-US and Swiss-US Privacy Shield Frameworks, which supervises how companies could repurpose user data.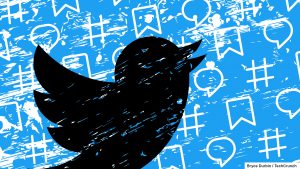 "Twitter is a recidivist that engaged in unlawful conduct even after law enforcement action. In addition, Twitter still makes most of its money by directing advertisements to its users, including by targeting particular users based on information the users provide. Therefore, Twitter has an incentive to resume its unlawful conduct, and it retains the means and ability to do so," claimed the filing.
According to the legal filing, the new compliance measure placed on Twitter requires the company to maintain a "comprehensive" privacy and information security program The watchdogs have also demanded that it conduct regular tests and audits of its data privacy laws.
As usual, Twitter tweeted about the whole debacle and how the "settlement [is] our commitment to protecting your privacy and security". "Our settlement with the FTC reflects Twitter's pre-existing commitments and investments in security and privacy. We will continue to partner with our regulators to make sure they understand how security and privacy practices at Twitter are always evolving for the better," read a tweet from Twitter chief privacy officer Damien Kieran.
Last year Twitter announced a Data Governance Committee to strengthen the implementation of privacy and security policies and standards. The social media company was recently muddled in controversy when Elon Musk asked for evidence of bot profiles on the platform.
You can use Twitter on your Apple iPhone 12 Pro Max.
More to read:
What Is Happening to the Elon Musk Twitter Deal?
Best Alternatives To Twitter 2022 That You Can Join
Elon Musk Adds a New Empire to His List: Twitter
We hope you love our reviews! For your information, we do earn money from commission in the link in the content! For more information click here!