Updated on May 9th, 2022
The makers of our PCs are facing a weighty struggle. A PC chip shortage is affecting the entire industry and business heads are getting worried. More than the businesses consumers are also facing the crunch as there is a slow down in the production of these devices while there is a huge increase in demand due to the Work from Home scenario.
Chips or semiconductors are the tiny card-like things inside your phone or PC that hold the memory of the device and the performance of your device is largely based on this tiny card. A PC chip shortage came along with the common semiconductor shortage that began after COVID. Manufacturing giants like Ford, Intel, and Sony are all affected by the chip shortage. Smartphone makers are feeling the pinch as well with Apple announcing that the chip shortage might affect iPhone sales.
PC Chip Shortage: Added Worries
In an interview with CNBC, the CEO of the chip-making giant Intel, Pat Gelsinger said that the situation is only going to get dire as new problems are cropping up to hamper the already struggling supply of chips. He said that the key manufacturing tools required for the production of chips are facing supply issues and these causes a halt in the production of new chips. 
"That's part of the reason that we believe the overall semiconductor shortage will now drift into 2024, from our earlier estimates in 2023, just because the shortages have now hit equipment and some of those factory ramps will be more challenged,"  said Gelsinger. Even though the PC chip shortage might take a long time to recover,  Gelsinger said it would be back on track by 2023.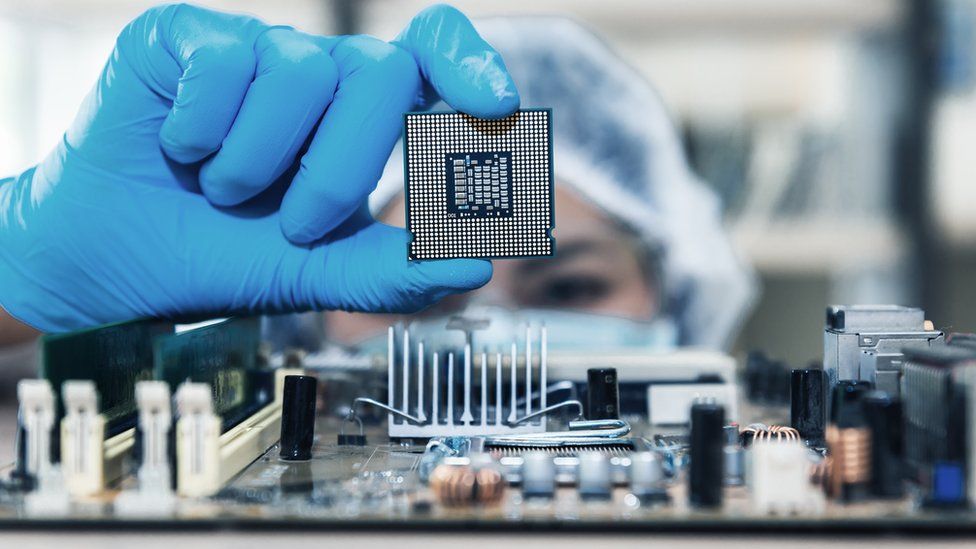 Why Is There A Chip Shortage?
The chip shortage started after COVID struck the world. The stay-at-home shift pushed the demand for electronic devices drastically. There was a marked growth in sales of laptops, home networking gear, webcams, and monitors. People also picked up home appliances like TVs, air purifiers, etc., and all these appliances now have chips. 
Some analysts cite stockpiling as one of the reasons for the chip shortage. Once the US imposed sanctions against China barring the export of semiconductors from the country, Huawei Technologies, one of the largest smartphone makers, flooded companies from other companies with their orders. This led many in the tech community to accuse Huawei of hoarding. 
Check out Amazfit Bip S Fitness Smartwatch with a 40 Day Battery Life 
The Complex Nature of Semiconductor Manufacturing
Manufacturing semiconductors requires extraordinary precision and the evolving technology makes it even tougher on the manufacturers. Establishing a new chip manufacturing plant is expensive and requires a well-trained workforce. These plants cost billions of dollars to build and equip. They have to run 24/7 to get any return on investment. Moreover, a chip factory consumes enormous amounts of water and electricity and is vulnerable to even the tiniest disruptions like dust particles or distant earthquakes.
With more people choosing to work from home and the need for faster and better-performing devices, the demand for chips is only going to grow. Semiconductor giants are researching new ways to make these chips become more powerful and energy-efficient. As the technology evolves, we might get to see a tinier version of a chip.
More to read:
Best Buy Gaming PC: Our Top 3 Picks
Google Plans to Launch Android Games to PC via Google Play Games app
Xbox Game Pass for PC Renamed as PC Game Pass
We hope you love our reviews! For your information, we do earn money from commission in the link in the content! For more information click here!