Gen-Zs and Millenials are obsessed with TikTok videos. It would be wrong to say TikTok is just for entertainment these days. This social media platform has a lot more in its kitty, from business promotions to educational content, and whatnot! However, the most exciting thing we noticed on TikTok is the urban vocabulary. As native speakers of the English Language, most of us often stick to conventional jargon.
However, Gen-Zs on TikTok have created some really interesting urban words that are today quite in vogue on other social media platforms. Commonly known as TikTok slang, these words often have different meanings and connotations. Let's check out some of the most popular TikTok slang and add more fun to your videos.
TikTok Slang You Need To Know
POV
A literal short form of 'Point Of View', which is quite common among millennials and Gen-Zs. And that too not just on TikTok but also on other social media platforms like Instagram Reels. Well, POV is more like a type of video that shows the makers' point of view on a specific situation. We absolutely love some of these POV TikTok videos, as these are creative and hilarious.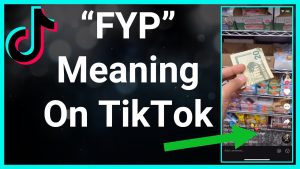 FYP
Short for 'For Your Page', this urban abbreviation is one of the most popular hashtags on TikTok. Well, this hashtag or slang is mostly used by content creators to make their videos show on your homepage based on your algorithm. It's like a hack to get more views by attracting interested viewers.
PFP
If you have heard of DP (Display Picture), here's another Gen-Z word for it- PFP. That means Profile Picture. TikTok users today might not understand DP but will surely react to your PFP.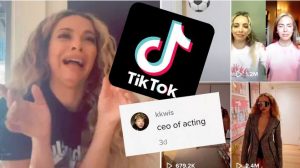 CEO means Chief Executive Officer to the whole world but for TikTok users, it refers to someone who has achieved something great or a milestone. So, for TikTokers, you can be the 'CEO of Dance', 'CEO of challenges', or 'CEO of viral videos'.
OOMF
Next on the list is OOMF, short for One of my Friends/One of my followers. Urban dictionary often sees this slang with a negative connotation. Most TikTokers use this to talk about people behind their backs like OOMF is really spamming my account.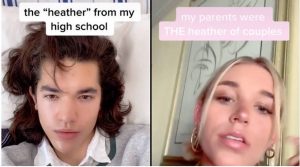 HEATHER
Another hashtag going viral since last year is HEATHER with a massive 2.2B views on it. TikTokers alongside other abbreviations often add such words to the urban dictionary. Picked up from a popular song on TikTok Conan Gray, Heather is often referred to as someone, who is liked by everyone. So, the next time someone calls you  #heather, remember it's a lovely compliment. And don't forget to add this #heather for your bae as well!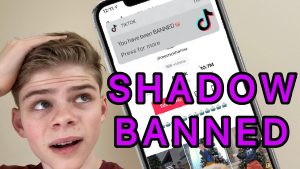 SHADOWBAN
Our list has some extremely new phrases too like SHADOWBAN. TikTokers often call someone Shadowban, when their content goes invisible to the public and even #FYP doesn't work. It's like getting banned from TikTok or other social media sites.
DC
#DC on TikTok is nothing complicated but just Dance Credits. That means a TikTok user is giving credits to the original creator/performance of a dance video or challenge. Typically, the DC hashtag also includes the name of the original performer like #DCCharlieD'Mello.
IB
Just like DC means Dance Credits, IB stands for Inspired By. So, if some user adds a video with #IB, it means that the video is inspired by some other video. And the original creator is also tagged in that hashtag alongside IB.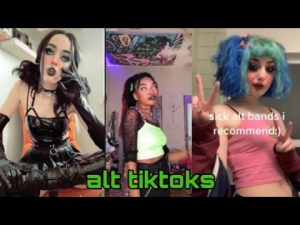 ALT TikTok
ALT TikTok literally means alternative TikTok and it's one of the main sides of the platform. If you ever come across other sides like Frog TikTok or Fairy Comment TikTok, just remember that's the ALT TikTok we're talking about. And it's mostly made for Gen-Z quirky and meme-y humor.
CHEUGY
When we talk about TikTok, it's mostly something/someone trending or going viral. But TikTok users have coined the word Cheugy for something exact opposite. So, TikTokers often call out boring or not-so-current trends 'Cheugy'.
GO LITTLE ROCKSTAR
Can you ever imagine a misheard word can go viral on TikTok? Well, it's true with the trending phrase 'Go Little Rockstar'. Picked up from the popular song 'Pope is a rockstar' by American Indie band SALES, the phrase was misheard by many as Go Little Rockstar. Today, it's trending on TikTok and people use it for celebrating achievements or use it for their loved ones.
We totally love each one of these. And TikTokers are truly creative minds. From different types of fun content to urban vocabulary, TikTok continues to amaze us in every little way. And we also think that it has brought some amazing hacks and products, that you must check out.
Here are some of them:
More to read:
TikTok New Program "Follow me" For Small Businesses
TikTok Is Rolling Out A New Program "Follow me" For Small Businesses
Netflix Subscription Will Soon Be Cheap But You Will Have to Watch Some Ads
We hope you love our reviews! For your information, we do earn money from commission in the link in the content! For more information click here!