TikTok videos aren't just limited to entertainment. With more people flocking to social media platforms like TikTok and Instagram, these companies understood the potential of these platforms to boost brand marketing. And today, you'll find content creators and brands are showing some amazing marketing gimmicks to attract customers to their brands. Well, TikTok brings something new to its usual videos, and that's the 'Follow Me Program' for small and medium-sized businesses.
TikTok will roll out this new "Follow Me Program" to court and help small brands advertise their products through the platform. Let's explore more about this program.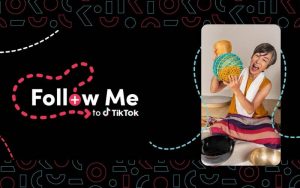 What is This TikTok's Follow Me Program?
Announced on 11th July 2022, TikTok's new free Follow Me program is an initiative to get more brands on the platform. The company will offer guides to use the platform along with creative tools, promotional features, and advertising tactics to help business owners sell their products. It will also include lessons on advertising and running campaigns.
Interestingly, TikTok is now officially considered this program a great initiative for the platform. However, you must have come across some amazing products that went viral on TikTok. TikTokers often go on to promote products and places which later goes on to get a lot of attention. With such indirect advertising happening on the platform, TikTok takes advantage to promote itself after all the hard times the company faced.
Benifit of TikTok's Follow Me Program
Not just this! TikTok also introduced some more interesting ways to earn from advertising products on the platform. In May, the company also cited that they will also include revenue sharing with the content creators. That means with top-performing videos and ads run along, the content creator can earn up to 50% of the revenue.
Further, this program Follow Me directs us to TikTok's big plans of becoming the social media bull for younger generations, who have literally forced a giant company like Meta to make Instagram somewhat similar to TikTok with its Reels feature. TikTok, on the other hand, grabs the customers' changing interests and behavior patterns and aims to use them for its new program.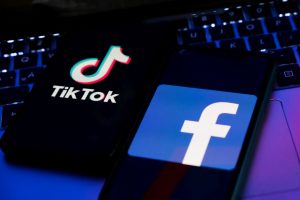 According to Insider Intelligence, TikTok's advertisement earnings are expected to grow 3x in 2022, reaching $11.6B, even more than Snap and Twitter. The report also predicts that TikTok's revenue might reach $23.58B by 2024. So, TikTok with this new Follow Me Program aims to reach a larger scale. Off course, the coaching concept to help business owners with advertising is just a way to boost the program.
Through this six-week program, TikTok will introduce business owners to various tools that would cater to their goals. It will offer various roadmaps to guide them to their goals. Apart from these, the program will also teach SMEs- how to set up business accounts, access TikTok's Creative Center for content ideas, and other tools like TikTok's Ad Manager and Promotions. The ultimate goal of this program is to help businesses create a revenue stream for sustainability.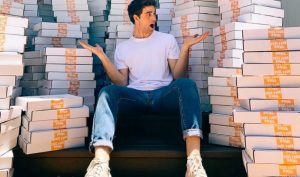 SMB owners will love this program
Interestingly, TikTok also hired some successful SMB owners as the Small Business Ambassadors of this Follow Me program. And these ambassadors will provide tips and coach new businesses on how to reach TikTok's community for better results. Some known names, who are currently the ambassadors of TikTok's Follow Me program, are Cassie Sorenson (owner of a small tassel-making company), Tassel Amor and Jacob Zander (Owner of the online retail brand 'Free Your Soul').
Now that TikTok's Follow Me Program has started, we're sure that SMEs will flourish and establish a name on the market. Besides, you must also check out these products promoted by TikTok-
More to Read:
Netflix Subscription Will Soon Be Cheap But You Will Have to Watch Some Ads
How to Use the New TikTok Avatars?
Audiobooks Will Be The Spotify's Third Pillar Business
We hope you love our reviews! For your information, we do earn money from commission in the link in the content! For more information click here!