Amazon's Alexa has become the common name in today's homes. With a range of Alexa devices (virtual assistant products), Amazon has undoubtedly established a substantial market share. And it strives to offer a much greater user experience, with the idea of making the virtual assistant easier to use.
Recently, Amazon announced significant changes in its virtual assistant device at the Alexa Live Developer event. As per the announcements, Alexa will have some new features. However, the most important change is the way Alexa handles routines. Now, you no longer need to manually build your routine automation, as developers can create and recommend to users directly. Besides, Amazon is also working to make Alexa compatible with other manufacturers' assistants. That means you can add shopping lists to skills, and connect easily with Smart Home Automation devices like Matter and other smart hubs.
You can check out SAMSUNG SmartThings Smart Home Hub 2nd Generation which works well with Alexa.
Let's explore more to gain better insights about Amazon turning Alexa into an automated virtual assistant.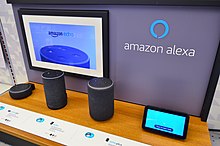 What Changes Can You Expect?
Well, as mentioned earlier, Amazon Alexa will soon have changes in Routines. Interestingly, Amazon is working on new changes without altering the clever voice menus or adding a new UI. It not only understands the need of its customers but also their ability to use it. So, it's working to increase the automation part without any difficulty in handling Alexa. On this note, the VP of the Alexa team, Aaron Rubenson cites-
"We want to make automation and proactivity available to everybody that interacts with Alexa and the devices that are connected to Alexa because it's just so delightful."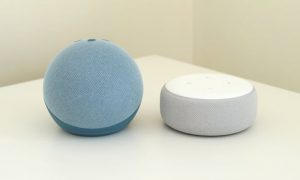 Looking into the so-called changes in Routines, it's clear that developers can now create routines into their skills and provide users based on their activity. However, users can still decide their own routines. Take for instance, when you'll say, you're leaving, Alexa makes sure the stove, lights, and other electrical appliances are turned off. Besides, another example of how Alexa will handle automated routines is seen in Jaguar Land Rover. As Jaguar uses Alexa routine kit, calls like GoodNight ensures that the car is locked. Further, it also reminds users about charge or fuel levels.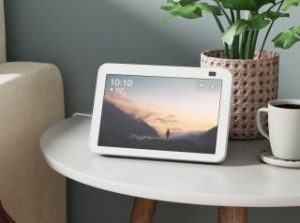 Understanding that virtual assistants are a tricky UI problem, Amazon found a way out - automation. Well, it's obvious that virtual assistants don't offer the convenience of buttons, and voice commands can backfire sometimes. And this is what Amazon is trying to resolve. Over a series of attempts, now it's almost impossible to say the wrong thing. It's like developers have set their own virtual helper alongside Alexa inside the device. Another new and exciting thing you can see is compatibility with Skullcandy. So, now you can call out either 'Hey Alexa' or 'Hey Skullcandy', even through your headphones.
More to read:
TikTok Is Rolling Out A New Program "Follow me" For Small Businesses
Twitter 1, Musk 0: Twitter Wins First Legal Battle of the Twitter Elon Musk Lawsuit 
Best Sims 4 Expansion Packs that You Should Buy
We hope you love our reviews! For your information, we do earn money from commission in the link in the content! For more information click here!