Even with Bitcoin (BTC) bear market, electric car maker Tesla sold 75% of its Bitcoin to net a $64 million profit. As per the company's 10-Q filing with the Securities and Exchange Commission (SEC), Tesla sold 75% of its Bitcoin holdings for $936 million. The electric car maker netted a profit of $64 million in the second quarter of 2022 from the sale of its Bitcoin.
A Shrewd Move to Battle COVID
At the beginning of 2021, Tesla had invested $1.5 billion in Bitcoin. A couple of months later, the EV giant sold 10% of its holdings to increase liquidity during the COVID-19 shutdowns in China. The sale increased the company's funds by $272 million.
Tesla sold 75% of its Bitcoin last week for a similar motive. "The reason we sold a bunch of our Bitcoin holdings was that we were uncertain as to when the COVID lockdowns in China would alleviate. So, it was important for us to maximize our cash position," justified Elon Musk.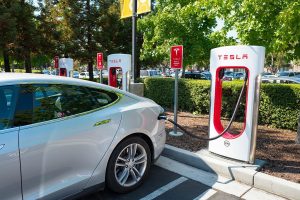 In a Tesla earnings call, Musk said that this move should not be taken as a verdict against Bitcoin and it was simply to improve their cash position in the current Chinese market, which is one of its biggest markets. Tesla sold 75% of its Bitcoin, but still has a 25% left, which might increase over the years as Musk is a strong proponent of Bitcoin. Plus,
In the same 10-Q filing, Tesla also recorded a $170 million impairment loss on its remaining BTC holdings for H1 2022. The company said that "changes to the carrying value" of the bitcoin were the reason for the loss. An impairment loss happens when the current market value of an asset is less than its purchase price. This is because the electric car giant's average acquisition cost of BTC is estimated to be around $29,000 per BTC, but now significant BTC value has been shaved off by current market conditions.
Bitcoin Prices Dropped After Tesla Sold 75% of Its Bitcoin
Like every Elon Musk tweet about Bitcoin, Tesla's move impacted BTC prices. BTC dipped about 2% after the release of Tesla's second-quarter report. Prices later bounced back after Musk's reassurances on the earnings call. Tesla's initial $1.5 billion BTC buy had caused bitcoin prices to skyrocket by $3000 taking the first digital coin to an all-time high of $43,000.
The data from Bitcoin Treasuries indicates that Tesla has around 10,800 BTC left in its coffers, which is valued at $228 million at the time of writing.
More to read:
Twitter 1, Musk 0: Twitter Wins First Legal Battle of the Twitter Elon Musk Lawsuit 
Saying No to Fake Reviews: Amazon Sues 10000 Facebook Group Admins
Curtain Drops on Musk Twitter Deal: The Love Hate Story
We hope you love our reviews! For your information, we do earn money from commission in the link in the content! For more information click here!