Despite all his love for Twitter, Elon Musk is pulling out of the Twitter deal. Just a month ago, the electric car mogul was showing keen interest in acquiring Twitter but now his fire to see the Musk Twitter deal materialize seems to have died down. If he believed that Twitter could be the platform that spearheaded the absolute speech ideologue, why did he pull out of the $44 billion deal that would have added "social media mogul" to his list of achievements?!
In Breach of Contract
Musk terminated the merger agreement citing a breach of contract. "Mr. Musk is terminating the merger agreement because Twitter is in material breach of multiple provisions of that agreement, appears to have made false and misleading representations upon which Mr. Musk relied when entering into the merger agreement," according to a letter sent by a lawyer on Musk's behalf to the Twitter's Chief Legal Officer.
What is the material breach in the Musk Twitter deal that the lawyer is pointing out here? You might remember the recent accusations Musk made stating that Twitter is misleading the public about the number of automated accounts, called spam bots, on its platform. The letter sent by the Tesla maker's lawyer notes that the tycoon had sent a request asking for "estimates of false and spam accounts". It goes on to say that despite several follow ups Twitter failed to disclose the details asked for by Musk.
This is why Musk had put a pin on the deal in the beginning. Even though Twitter employees started justifying the company's stance on spam bots on Twitter and other platforms, Musk wasn't convinced. The drama that unfolded as a result is now at the point of a legal tussle between the world's richest man and a social media corporation.
Setting the Stage for a Court Brawl
Mike Ringler, a partner at Skadden, Arps, Slate, Meagher & Flom who is representing Musk, informed Twitter that his client was abandoning the deal. Ringler mentioned in his letter that Twitter had violated the agreement with Musk by not providing him with detailed information about how it measures bot accounts. He also pointed out that Musk did not believe the metrics that Twitter has publicly disclosed about how many of its users were fake.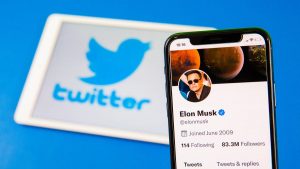 Twitter's board responded by saying it intended to go through with the agreement signed with Musk and would sue him in a Delaware chancery court to force him agree to the deal. "The Twitter Board is committed to closing the transaction on the price and terms agreed upon with Mr. Musk and plans to pursue legal action to enforce the merger agreement. We are confident we will prevail in the Delaware Court of Chancery," tweeted Bret Taylor, Chair of the Board at Twitter.
Now that the tycoon has made it official that he is pulling out from the infamous Musk Twitter deal, the question is what next. Will Musk be forced to buy Twitter by the Delaware court or will he find a way to succeed with the help of his legion of top lawyers? In case Musk wins in court what next for Twitter and its disappointed board?
Twitter at Hazard
To explore the options of Twitter let us take a closer look at the merger agreement. Musk Twitter deal was signed for $44 billion, $54.20 per share. The contract allows Musk to break off his deal by paying a $1 billion fee, but only under specific circumstances like losing debt financing. The agreement also requires Twitter to provide data that Musk may require to complete the transaction.
This means that even if Musk loses in court he will be liable to pay only $1 billion. So it's either Musk buys Twitter on court orders or Musk pays $1 billion in damages for not honoring the agreement. He could also walk away parting with zero money in case his elite lawyers are able to convince the court that he is on the right side and Twitter actually failed to disclose the information requested. Looking at the number of zeroes in Musk's net worth, he wouldn't mind parting with a mere $1 billion. However, considering his brinkmanship, Musk would go to ends of the earth to win this case in court and save his mogul status.
More to read:
An Angry Dogecoin Investor is Taking Musk to Court 
What Is Happening to the Elon Musk Twitter Deal?
The Twitter Edit Button Controversy
We hope you love our reviews! For your information, we do earn money from commission in the link in the content! For more information click here!