Updated on April 11th, 2022
Twitter users often complain about the lack of a Twitter edit button on the platform. A Twitterati on an angry rant never looks at the typos he/she is making while typing out a tweet. Others simply don't bother reading their tweet once they are done typing them. The rest do read the tweet but fail to catch the mistake.
Once the tweet is posted with typos there is no way to edit it. People simply reply to the same tweet and spell out their mistakes. Some just don't bother! Several celebrities have raised the issue of the edit button. Kim Kardashian once cornered Jack Dorsey at Kanye West's birthday party to ask him for an edit button. Even though she tweeted about the incident, Dorsey didn't make any changes.
But now Twitter is under the reign of Parakh Agrawal and things seem to be changing. The social media platform has confirmed that it is working on an edit button that will allow users to edit their tweets after it is posted.
Why Not a Twitter Edit Button?
During a talk in 2018, Dorsey said that an edit button could let users change the meaning of a tweet after it gets widely shared, and in 2020 he said Twitter would probably never add the feature. Once a tweet is posted a barrage of comments starts flowing in. If a user modifies the tweet and if the meaning has changed then all the comments to the post will be rendered nonsensical.
"Without things like time limits, controls, and transparency about what has been edited, Edit could be misused to alter the record of the public conversation. Protecting the integrity of that public conversation is our top priority when we approach this work. Therefore, it will take time and we will be actively seeking input and adversarial thinking in advance of launching Edit. We will approach this feature with care and thoughtfulness and we will share updates as we go," tweeted Jay Sullivan, the company's VP of consumer product.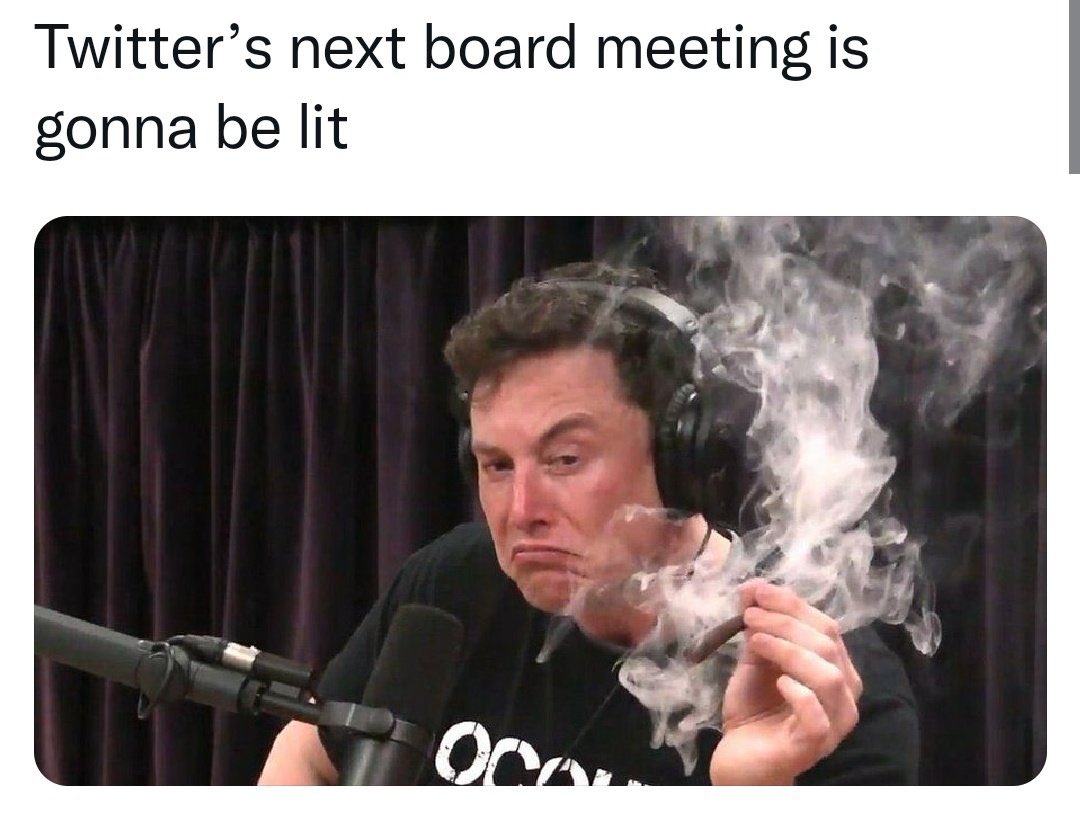 What Does the Twitter Edit Button Have to Do With Elon Musk?
Elon Musk, the celebrity tycoon who aims to launch a human civilization on Mars, is the reason behind the edit button's recent internet popularity. He started a Twitter poll on Monday asking users if there should be an edit button. Since Musk is a popular Twitterati with over 80 million followers, the tweet went viral. The results soon started pouring in with 73.6% out of 4.4 million users saying yes to a Twitter edit button.
As soon as the poll went viral, Twitter tweeted saying," now that everyone is asking… yes, we've been working on an edit feature since last year! no, we didn't get the idea from a poll, we're kicking off testing within
@TwitterBlue Labs in the coming months to learn what works, what doesn't, and what's possible."
Musk recently established his presence on the Twitter board on Tuesday, four weeks after he bought a 9.2 percent stake in the social media platform. He purchased nearly 73.5 million shares at a total cost of around $2.4 billion. It is important to note that he now owns four times more Twitter stock than the company's founder, Jack Dorsey.
The Tesla CEO has had a love-hate relationship with Twitter, sometimes saying it rocks and other times calling it a "hater hellscape". This relationship is making people question the future of Twitter now that Musk gets to participate in the decision-making process. People's concerns increased when Musk started tweeting continuously about various things that Twitter should or shouldn't be doing since buying the stake in the company. Musk has conducted a Twitter poll to ask his followers whether Twitter should open-source its algorithm for scrutiny and whether the platform sticks to the principle of free speech.
Does this mean that Twitter taking down insensitive content and content that spawns violence will no longer be the reality? If Musk is stressing on free speech will Twitter allow hatemongers like Donald Trump to post anything? Will Twitter have the right to ban people like Trump for "incitement of violence" or will it be regarded as free speech from now on? Does this mean that Twitter's Glorification of Violence policy will be scrapped? If this is the case regulatory authorities will definitely have a lot to say about it.
Check out Skullcandy Hesh 3 Wireless Over-Ear Headphone
More to read:
Why Should You Know About Ransomware Attacks?
Hogwarts Legacy Welcomes Potterheads to Explore Hogwarts this Holiday
We hope you love our reviews! For your information, we do earn money from commission in the link in the content! For more information click here!