Its great news for Sims 4 fans - newly added expansion packs. With over 11 expansion packs in its kitty, Sims 4 has a new upgrade. And it's the new high school expansion pack. These expansion packs offer a whole new experience with different worlds and lifestyles.
If you're too a diehard fan of the Sims 4 and want to explore more, we might have some suggestions for you - the best Sims 4 expansion packs. Well, that's true, uplift your gaming experience by exploring new stories.
Keep reading to know more about the best Sims 4 expansion packs.
Best Sims 4 Expansion Packs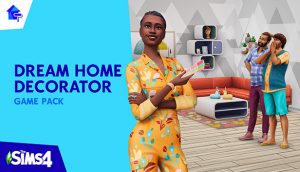 More than just an expansion pack, Sims 4 Dream Home Decorator is more of a full-game pack. If you love interior designing, this Dream Home Decorator is perfect for you. This pack of Sims 4 provides a budget and a vague brief, which are guidelines given by clients (in the game). With these instructions, you can play around using Build Mode, as if you're actually building/designing someone's home. We absolutely love this expansion pack and undoubtedly it's one of the best add-ons to this game.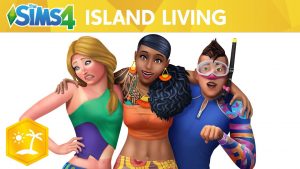 We would also like to suggest Island Living as one of the expansion packs that you must own. This critically acclaimed expansion pack takes to deep under the ocean to the island kingdom of Sultani, a tale inspired from the Pacific Islander and Hawaiian culture. Players absolutely love how this Sims 4 expansion pack explores beaches, ocean life including mermaid occult sims. It's stunning graphics and attention to details adds life to this game. We have to say that the game developers didn't just made a ocean/island game but brings the deep-rooted Pacific culture to life. So, Island Living expansion pack holds the second favorite spot in our Sims 4 list.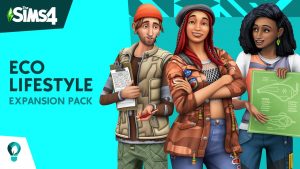 The Sims 4 isn't just a game now. With its expansion packs, Sims 4 touches upon the concern issues as well as the fun part of life like college, home decoration and more. Having said that, we've the third most popular expansion pack of Sims 4 - Eco Lifestyle. This expansion pack is all about climate changes and ecological activism. It introduces us to a smoggy world of Evergreen Harbor. In this the player has to work to reduce eco-footprint by creating Sims homes and communities. That means it enables the players to change the Sims environment and gain new experiences.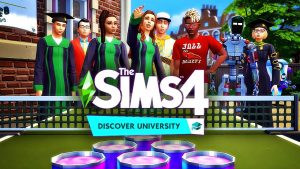 University days are fun and full of craziness. And with the Sims 4 Discover University expansion pack, you can now enjoy this life virtually. The Discover University pack takes us to Britechester University, a place for sims characters study, play and live. Besides, this expansion pack provides a full storyline of sims leaving home to go to university dorm room. Also, it includes all activities that typically happen at any regular college- common rooms, attending classes, fests and potential job prospects. So, if you want to relive your college days then Sims 4 Discover University is the best way to experience that fun.
Well, these expansion packs of Sims 4 are truly amazing. But the list is long as you can go for other exciting expansion packs too. You might like Cottage Living, Parenthood, Get to Work, Get Famous and more.
More to read:
How to Use the New TikTok Avatars? 
SAMSUNG M8 Smart Monitor: Review 2022
MacBook Air M2 vs. Dell XPS 13- Review 2022
We hope you love our reviews! For your information, we do earn money from commission in the link in the content! For more information click here!