It's a tough task to choose between MacBook Air M2 and Dell XPS 13, as both are currently the best 13-inches laptop available on the market. With some significant improvements in their iterations, both laptops have caught the eyes of consumers this year.
However, before you invest randomly in either of the ones, take a look at the difference between both. While Dell XPS 13 has an all-aluminum, thinner and lighter body, the Apple MacBook Air M2 stands out with its new processor and extra-thin body. Likewise, there are several other advancements in each of these two laptops.
So, let's dive into the review of MacBook Air M2 vs Dell XPS 13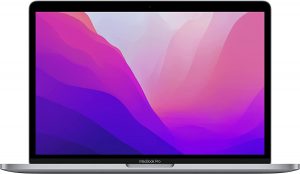 Dimensions- 11.97 inches by 8.46 inches by 0.44 inches
Processor- Apple M2 eight-core CPU, 8/10-Core GPU
Graphics- Apple M2
RAM- 8GB/16GB/24GB
Operating system- MacOS Monterey
Storage- 256GB PCIe SSD/ 512GB PCIe SSD/ 1TB PCIe SSD/ 2TB PCIe SSD
Battery- 52.6 watt-hours
Price- $1499+
Check out 2022 Apple MacBook Pro Laptop with M2 chip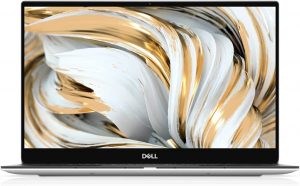 Dimensions- 11.63 inches by 7.86 inches by 0.55 inches
Processor- Intel Core i5-1230U/ Intel Core i7-1250U
Graphics- Intel Iris Xe
RAM- 8GB LPDDR5/ 16GB LPDDR5/ 32GB LPDDR5  
Operating system- Windows 11
Storage- 512GB PCIe 4.0 solid-state drive/ 1TB PCIe 4.0 SSD
Battery- 51 watt-hours
Price- $1,199+
Check out Dell XPS 13 (9310), 13.4- inch FHD+ Touch Laptop.
Which One Should You Buy?
Starting with the design of laptops, we have to point out that both are sporting an aesthetically simple design. Dell XPS 13 had an iconic design that combined CNC machined aluminum and carbon or glass fiber into a streamlined aesthetic that was carried over into the XPS 15 and XPS 17. Besides, the fiber keyboard deck was already replaced by an even smaller all-aluminum chassis, which greatly simplifies the aesthetic. The warmth that the fiber provided while in use is also gone. So, it's hard to say if these changes are improvements or not.
On the other hand, the MacBook Air M2 is still made entirely of aluminum, but it has lost its most recognizable design element. It's no longer tapered and looks more like the MacBook Pro.
Keyboards
Coming to the keyboards, we would give MacBook one point extra owing to its precise switches and the bottoming action. It's undoubtedly one of the most comfortable keyboards you can get. Further, the MacBook Air M2 also has a Full HD webcam, as opposed to the XPS 13's 720p model. For password-less login, it uses Apple's Touch ID fingerprint reader, whereas the XPS 13 supports both a fingerprint reader and an infrared camera for facial recognition.
Performance
On comparing the overall performance of MacBook Air M2 and Dell XPS 13, we found MacBook is better than Dell. Let's see how. The XPS 13 is powered by Intel's 12th-generation CPUs, specifically the Core i5-1230U and Core i7-1250U. Both are 9-watt, 10-core, 12-thread processors, with the Core i5 clocking in at 4.40GHz and the Core i7 clocking in at 4.70GHz. It's a potential performance drop from the previous generation, which used 28-watt Intel 11th-generation CPUs, but with improved efficiency.
The MacBook Air M2 uses Apple's eight-core CPU with up to a 10-core GPU M2. The company claims that this CPU is up to 18% faster than M1 and up to 35% faster in its GPU. Besides, the MacBook Air M1 was indeed faster than the previous-generation XPS 13, and with the latter's switch to a low-power Intel CPU, the MacBook Air M2 will almost certainly be faster still.
It's difficult to declare either laptop a real winner without first putting them through our review process. However, the MacBook Air M2 is the superior laptop for anyone who isn't bound by Windows 11 and has some extra cash to spend.
More to read:
Surface Laptop Go 2 with Improved Webcam Released
Apple's 13-inch MacBook Pro with M2 Chip Review
We hope you love our reviews! For your information, we do earn money from commission in the link in the content! For more information click here!