According to Bloomberg's Mark Gurman, Apple will soon launch its new HomePod in 2023. Gurman cites in his newsletter 'Power On' that Apple's HomePod under the codename of B620 and powered by an S8 processor is in making for next year's market release.
Let's find out more about this new HomePod.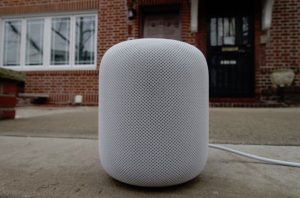 New Apple HomePod- What You Can Expect
Diehard Apple fans extensively follow the new products and device upgrades. And as per recent reports, the new Apple HomePod coming in 2023 is loaded with some unexpected as well as expected features.
Well, Apple discontinued this smart speaker over a year ago. But this revamped version of the Apple smart speaker comes with a better display and multi-touch functionality. Besides, this upcoming Apple HomePod will sport a similar design as its previous model. Also, the previous HomePod had an A8 processor and soon it was replaced by HomePod Mini, which had an S5 processor. Now, with a powerful S8 processor, the new HomePod will have a better audio performance.
Perhaps, the new HomePod is expected to outrun the performance of HomePod Mini, even if it's affordable and versatile. Besides, this new Apple smart speaker will also feature Dolby Atmos audio, spatial awareness, and directional audio. Overall, this HomePod smart speaker is expected to have a better audio fidelity compared to the Mini version.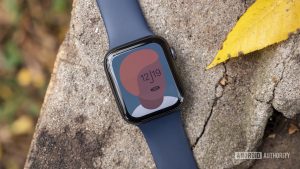 Further, it might surprise you that the processor S8 used in the new Apple HomePod is also used in Apple Watch. According to Gurman, this S8 chip has the same specifications as the S6 processor used in Apple Watch Series 6. And to understand how this chip will perform for Apple HomePod is still unclear.
In some earlier reports, Gurman also pointed out that Apple is working to create something like Amazon Echo Show by mixing Apple TV with HomePod. However, these things seem like a rumor now. Despite all these, one thing is sure Apple HomePod will deliver a much greater audio experience than Mini or any other smart speaker.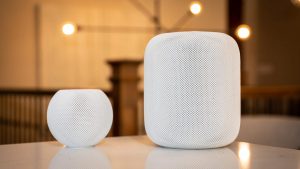 Wrapping up this piece, all we can say is that Apple HomePod coming next year is definitely worth the wait. And coming to the price aspect, Gurman cites, it's still not mentioned anywhere. However, some reports predict that the price range would be around $300-$400.
So, excited about the new Apple HomePod! Share your views in the comments.
More to Read:
MacBook Air M2 vs. Dell XPS 13- Review 2022
Apple's 13-inch MacBook Pro with M2 Chip Review
USB-C Charger Mandatory for All European Gadgets from Fall 2024
We hope you love our reviews! For your information, we do earn money from commission in the link in the content! For more information click here!