Google has agreed to pay $90 million to settle a lawsuit with app developers. The lawsuit, filed last year, by a coalition of state attorneys in California federal court against Google, challenges the tech giant's policy that forces Google Play Store app developers to pay a 30% commission fee on sales made through the app.
This is an antitrust litigation case that accuses Google of anticompetitive conduct and unlawful practices. Last year, developers working on the Google Play platform accused Google of abusing its power of app distribution by charging an "unfair" fee of 30% for app purchases and in-app purchases made through the Play Store.
We Surrender!
Even though Google had issued a justification for the lawsuit stating how the Play Store fee works, the tech giant has lost the lawsuit.
According to the proposed settlement, Google has agreed to place $90 million in a fund to support app developers who made $2 million or less in annual revenue from 2016-2021.
"A vast majority of U.S. developers who earned revenue through Google Play will be eligible to receive money from this fund if they choose. If the Court approves the settlement, developers that qualify will be notified and allowed to receive a distribution from the fund," said Google in a blog post. Google said it would also charge developers a 15% commission on their first $1 million in annual revenue earned from the Google Play Store for U.S. developers, which the tech giant implemented in 2021. The court is yet to approve the proposed settlement by Google.
48,000 app developers are expected to be eligible to apply for the $90 million funds, and the minimum payout is $250, according to Hagens Berman Sobol Shapiro LLP, the law firm representing the plaintiffs.
According to the petition filed, the developers alleged that the company gained a monopoly in the Android app distribution space "through a series of anti-competitive contracts, strategic abuses of its dominance in other Android software applications, deficits in consumer knowledge and information, and the cultivation and exploitation of device users' fear of malware." The petition also brought to light the 30% app fees on Google Play Store.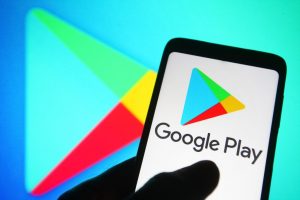 In an attempt to handle the allegations, Google slashed its commission to 15% on the first $1 million earned by a developer each year from Google Play Store, in 2021. Later, it cut Play Store fees to 15% for subscription-based apps and reduced the fee for media apps to 10% in select categories like e-books or music distribution.
The tech giant said that apart from the $90 million payment fund, it is making changes to its Developer Distribution Agreement document. "We are revising our Developer Distribution Agreement to make it clear that developers can continue to use contact information obtained in-app to communicate with users out-of-app, including about subscription offers or lower-cost offerings on a rival app store or the developer's website."
The tech giant also stated that it will introduce a new section Google Play Store called "Indie Apps Corner" to feature apps developed by small startups and independent developers. The firm has also promised to publish annual Google Play transparency reports with details like app removals and account terminations.
Skyrocketing Hostility from Watchdogs
Google and other tech giants like Apple, Meta, etc, are facing several lawsuits from watchdogs around the globe. Google is facing 3 other lawsuits where one is over 'deceptive' location tracking. The number of lawsuits is increasing and authorities especially in the US are not taking kindly to the monopoly established by tech giants.
Recently, California tech company, Apple agreed to a $100 million payout to small app developers in the United States following a class-action lawsuit filed by Epic Games. Similar to Google's case, Apple was accused of charging high commissions from small app developers working on its App Store. The company also had to loosen its app store rules to tackle the allegations of monopoly thrown at them.
More to read:
Check Out Features of Apple's Latest Safari Technology Preview Release with macOS Ventura
New Apple HomePod Coming In 2023
SAMSUNG M8 Smart Monitor: Review 2022
We hope you love our reviews! For your information, we do earn money from commission in the link in the content! For more information click here!