In a bid to boost its subscriber base, Netflix will soon be offering a cheaper plan. The streaming giant has partnered with Microsoft to launch a more reasonable offering to attract more people to the Netflix subscriber base. This new Netflix subscription plan powered by Microsoft will be an ad-supported plan like the company announced in April.
Netflix informed through the blog post that the offering is still in its early stages and there is a lot more work to do. The company is aiming for "more choice for consumers and a premium, better-than-linear TV brand experience for advertisers."
Netflix Microsoft Partnership
The Redmond technology giant has chosen Microsoft to run Netflix advertising for the new subscription plan. "Microsoft has the proven ability to support all our advertising needs as we work together to build a new ad-supported offering. More importantly, Microsoft offered the flexibility to innovate over time on both the technology and sales side, as well as strong privacy protections for our members," wrote Netflix in a recent blog post.
While Netflix's aim with the move is more subscribers, Microsoft's agenda is more commission from marketers using its technology to advertise on Netflix. "Marketers looking to Microsoft for their advertising needs will have access to the Netflix audience and premium connected TV inventory. All ads served on Netflix will be exclusively available through the Microsoft platform," said Microsoft.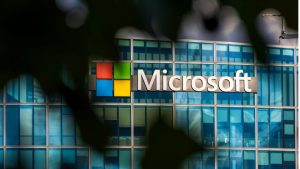 Why the Lower-priced Netflix Subscription?
Streaming giant has not been too happy with its share prices these days. NFLX which was trading at around $500 at the beginning of the year is now at a meager $174. Why did the share prices tumble? Well, the company predicted that it would face an exodus of two million subscribers in the second quarter this year despite the release of some blockbuster content on its platform. It had already lost around 200,000 subscribers in Q1 2022.
Powered by Microsoft
Microsoft running Netflix advertising is a calculated move. The tech giant captured $10 Billion in advertisement revenue last year, selling advertisements on various platforms including Bing and LinkedIn. The company also acquired AT&T Inc's T.N online advertising platform, Xandr Inc, which allows advertisers to buy advertisement space across numerous websites and target audiences. Not to mention, Microsoft President Brad Smith has been a Netflix board member since 2015.
Netflix rivals including Walt Disney Co's Hulu, NBCUniversal's Peacock, and Warner Brothers Discovery's HBO Max are offering advertisement-supported services. Adding advertising to the Netflix plans would mean that the company might have to tackle data privacy concerns that come with behavioral advertising tactics employed by most advertisers.
More on Barkingdrum:
MacBook Air M2 vs. Dell XPS 13- Review 2022
New Apple HomePod Coming In 2023
Best Sims 4 Expansion Packs that You Should Buy
We hope you love our reviews! For your information, we do earn money from commission in the link in the content! For more information click here!