State-sponsored cyberattacks are increasingly becoming a threat to politicians and other activists around the globe. Victims of hacking often have their confidential data stolen and as history proves this has sometimes led to national consequences. To combat this problem, Apple announced a lockdown mode that better equips Apple devices to handle digital threats, like those from private companies developing state-sponsored mercenary spyware. Apple's lockdown mode follows the Pegasus software attack on iPhones.
Apple's Lockdown Mode
Apple has reduced the number of features that attackers can access and hack under lockdown mode. Once the mode is activated, the phone will turn off several features on the device to make it less vulnerable to spyware. It disables many preview features in iMessage, limits JavaScript on the Safari browser, prevents installation of new configuration profiles, blocks wired connections, and shuts down incoming Apple service requests, including FaceTime.
"Apple makes the most secure mobile devices on the market. Lockdown Mode is a groundbreaking capability that reflects our unwavering commitment to protecting users from even the rarest, most sophisticated attacks," said Ivan Krstić, Apple's head of Security Engineering and Architecture.
"While the vast majority of users will never be the victims of highly targeted cyberattacks, we will work tirelessly to protect the small number of users who are. That includes continuing to design defenses specifically for these users, as well as supporting researchers and organizations around the world doing critically important work in exposing mercenary companies that create these digital attacks," he added.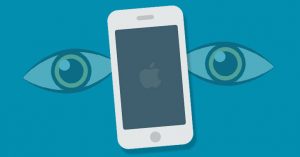 Lockdown Initiation
Apple's Lockdown Mode will initiate the following protections:
Messages: Most message attachment types other than images are blocked. Some features, like link previews, are disabled.
Web browsing: Certain complex web technologies, like just-in-time (JIT) JavaScript compilation, are disabled unless the user excludes a trusted site from Lockdown Mode.
Apple services: Incoming invitations and service requests, including FaceTime calls, are blocked if the user has not previously sent the initiator a call or request.
Wired connections with a computer or accessory are blocked when iPhone is locked.
Configuration profiles cannot be installed, and the device cannot enroll into mobile device management (MDM), while Lockdown Mode is turned on.
Apple has announced a $2 Million bounty for developers who find a bug in lockdown mode.
How to Enable Lockdown Mode on Your iPhone?
Lockdown Mode is set to arrive later this year with the release of iOS 16, iPadOS 16, and macOS Ventura. When Lockdown Mode becomes available on your phone, follow these steps:
Go to Settings app.
Click on Privacy and Security.
Select "Lockdown Mode"
Select "Turn On Lockdown Mode"
Your iPhone will restart to activate lockdown mode.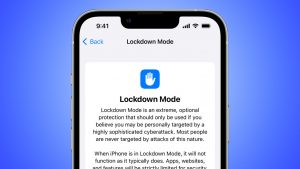 Why the Lockdown Mode?
Apple's lockdown mode follows the news of state-sponsored hacking on iPhones belonging to journalists, politicians, and activists. A coalition of news outlets found that a private Israeli spy software created by Israeli spyware firm NSO Group was used to hack dozens of smartphones of journalists, human rights activists, and even the fiancee of murdered Saudi journalist Jamal Khashoggi.
Digital threat researchers at Citizen Lab found a zero-click iMessage exploit that was used to install NSO Group spyware on iPhones belonging to Catalan politicians, journalists, and activists. This exploit was in a campaign that reportedly targeted around 65 people with NSO's military-grade spyware, Pegasus, between 2017 and 2020.
"Lockdown Mode offers an extreme, optional level of security for the very few users who, because of who they are or what they do, maybe personally targeted by some of the most sophisticated digital threats, such as those from NSO Group and other private companies developing state-sponsored mercenary spyware. Turning on Lockdown Mode in iOS 16, iPadOS 16, and macOS Ventura further hardens device defenses and strictly limits certain functionalities, sharply reducing the attack surface that potentially could be exploited by highly targeted mercenary spyware," said Apple.
Apple is also making a $10 million donation to the Dignity and Justice Fund of the Ford Foundation to support organizations that investigate, expose, and prevent highly targeted cyberattacks, including ones created by private firms developing state-sponsored mercenary spyware.
More to read:
Apple Watch Series 8: Latest Updates 2022
Best Sims 4 Expansion Packs that You Should Buy
MacBook Air M2 vs. Dell XPS 13- Review 2022
We hope you love our reviews! For your information, we do earn money from commission in the link in the content! For more information click here!