As we engage more and more in entirely virtual worlds, digital avatars will become a vital reflection of our true selves in the near future, which is why various platforms are currently attempting to develop the greatest 3D avatar tools to better connect people with their apps. TikTok is introducing avatars to provide creators with additional ways to express themselves.
Avatars are now accessible internationally, according to the app's newsroom. Users will be able to build an animated version of themselves by choosing from a choice of inclusive clothing, skin tones, haircuts, piercings, and accessories. Creators can then use their TikTok Avatars in videos instead of their real-life faces.
How to Create TikTok Avatars?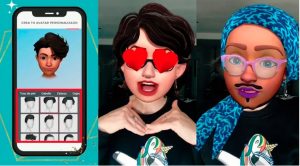 TikTok provides users with a range of predesigned avatars from which to choose, or they may make their own avatar and personalize its look with different haircuts, eye colors, accessories, and more.
Here's how to utilize the "TikTok Avatars" effect in the TikTok app to create an avatar.
Near the bottom-left corner of the TikTok camerascreen, tap "Effects."
Tap the TikTok Avatars' effect to activate it. Note: If you don't see this effect, you may manually search for it by using the magnifying glass button.
To create a new TikTok avatar, hit the "New" option at the far left side of the TikTok Avatars menu, or tap one of the predesigned avatars to test it on your face. To browse additional pre-designed avatars, slide from right to left.
If you want to make a new avatar, tap one of the existing ones to alter it.
You may change the appearance of your avatar by choosing categories such as "Hair," "Head," and "Brows," among others, to see the available alternatives for each.
After you've chosen a category, you may press the available options to see how they look on your avatar.
When you're finished, hit the "Done" button in the top-right corner of the screen.
Your new TikTok avatar will be picked automatically to mask your face on TikTok's camera screen. To close the "TikTok Avatars" and "Effects" panels, tap the area above them.
When you enable the "TikTok Avatars" effect, a sound will be added to your video. If you don't want to utilize this sound in your video, click the "x" symbol to the right of its name.
Create a TikTok Avatar that expresses your distinctive appearance and style by selecting from a variety of haircuts, accessories, piercings, and cosmetics. You may begin recording videos after your Avatar is complete. Your Avatar will mirror your movements and gestures.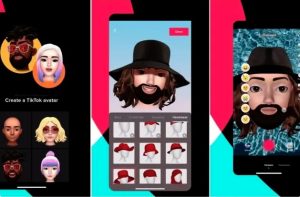 The capability is similar to Apple's 'Memoji,' which allows you to use your favorite Memoji figure as a digital puppet, with the character moving in reaction to your motions when gazing at the camera.
TikTok's avatars are very identical, right down to the cartoonish appearance - although TikTok's characters also contain a miniature avatar capability.
You may use your personalized avatar as an overlay on your TikTok clips in 'Miniature' mode. This might open up a slew of new creative possibilities, such as having your digital avatar interact with TikTok videos and remixes or delivering voice-over guidance as a talking head.
Which could be intriguing - but, as previously stated, the real impetus here is staying in touch with the next phase of digital connection, and developing avatar tools that will increasingly align with habitual usage shifts, while also assisting in maintaining a connection with your presence in each app.
Meta's 3D avatars are already mature and can be used in many ways across Facebook and Instagram, while Snap has its own Bitmoji characters with whom users are also familiar.
More to read:
Audiobooks Will Be The Spotify's Third Pillar Business
Apple Adds Systemwide Live Captions To Its Products
An Angry Dogecoin Investor is Taking Musk to Court 
We hope you love our reviews! For your information, we do earn money from commission in the link in the content! For more information click here!