It's 2022 and no wonder that technology reaches a new peak every day. Recently, in a successful experiment, a humanoid robot powered by Artificial Intelligence accelerated sight-restoring research. This AI Robo-doctor helps scientists find the best conditions to grow replacement retina layers from none other than human stem cells.
Keep reading to know more about this sight-saving technology and the Robo-doctor.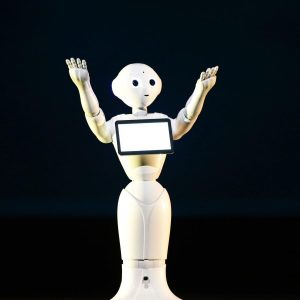 Who Is This Robo Doctor?
Maholo, the AI system popularly known as the Robo Doctor, undertook this sight restoration experiment and completed it in just 185 days. Literally, humans would have taken years to complete but Maholo in such a short span of time found nearly 200 million potential conditions to grow retina layers.
Further, this Robo doctor is created by the joint research team of the RIKEN Center for Biosystems Dynamic Research (BDR) in Kobe, Japan. It's no easy task to grow functional retinal pigment epithelium cells from stem cells. The risks are typically high in such research cases.
Besides, the degeneration of these RPE cells is quite a common condition leading to blindness in elderly people. It's because the RPE cells are the supportive layer of cells present underneath the photoreceptor cells in our eyes. While this research is quite a groundbreaking one but there was some clinical success in RPE transplants earlier.
Having said that the Robo doctor repeated the exact same movements multiple times to get the rightly evaluated results. And these results helped in formulating the next experiment. Well, in this experiment
Maholo found biomarkers to make a suitable transplant. In every 100 stem cells, 50 became RPE cells. And in this way, Maholo could successfully pull off this experiment. Typically, these types of life science research and experiments take months to complete due to the high dependency on labor-intensive experiments. And in this particular experiment of cell differentiation, variables included are optimal type, dosing, and timing of reagents.
The success of  this system
According to the research group's team leader Genki Kanda, physical variables like pipette strength, cell transfer time, and temperature are crucial as these variables can highly impact the quality of results.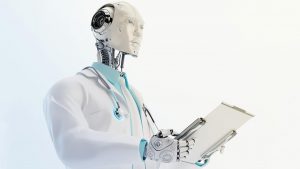 Kanda explains- "We chose to differentiate RPE cells from stem cells as a model but in principle, combining a precision robot with the optimization algorithms will enable autonomous trial and error experiments in many areas of life science."
That means the success of this new system depends on aspects beyond the researcher's findings. Besides, the experiment clarifies that the Robo doctor isn't going to replace humans. Kanda cites that humanoid robots and AI are used only for trial and error parts of experiments that require high precision and time. So, using Robo doctor and technology like AI help in such cases.
Also, it's fair enough to consider these new upgrades and Robo doctor a savior for many patients today. And with growing health issues, such research and experiments are much needed.
In addition to this, we've got a list of products that are powered by AI and other emerging technologies. Check these out-
With these AI-powered and IoT-based devices, you can improve your daily life and inspire future AI inventions.
More on Barkingdrum
Asus Zenfone 9- Rumors and Official Release Date here
Samsung Galaxy Makes Nights Epic Photography Campaign
We hope you love our reviews! For your information, we do earn money from commission in the link in the content! For more information click here!