Updated on May 17th, 2021
Compressors are one of the most important tools in every modern recording studio setup. A good compressor plugin can be the difference in an OK sound and a high quality professional sound.
Commercial audio compressors have been around a long, long time and usually were used in the final stages of a mix to ease levels and bring a pristine sheen to a song.
Nowadays it is common to find that digital compressors have replaced many analogue machines.
These compressors are often used in conjunction with the studio desktop setup, whether that be Pro Tools or any other DAW.
Plugins like this are quick and convenient to use and usually come at a smaller price than their analogue counterparts. This is due to the relative savings in manufacturing costs and distribution.
That said, many studios will usually have one or two favourites in their compression arsenal that are Analogue in nature.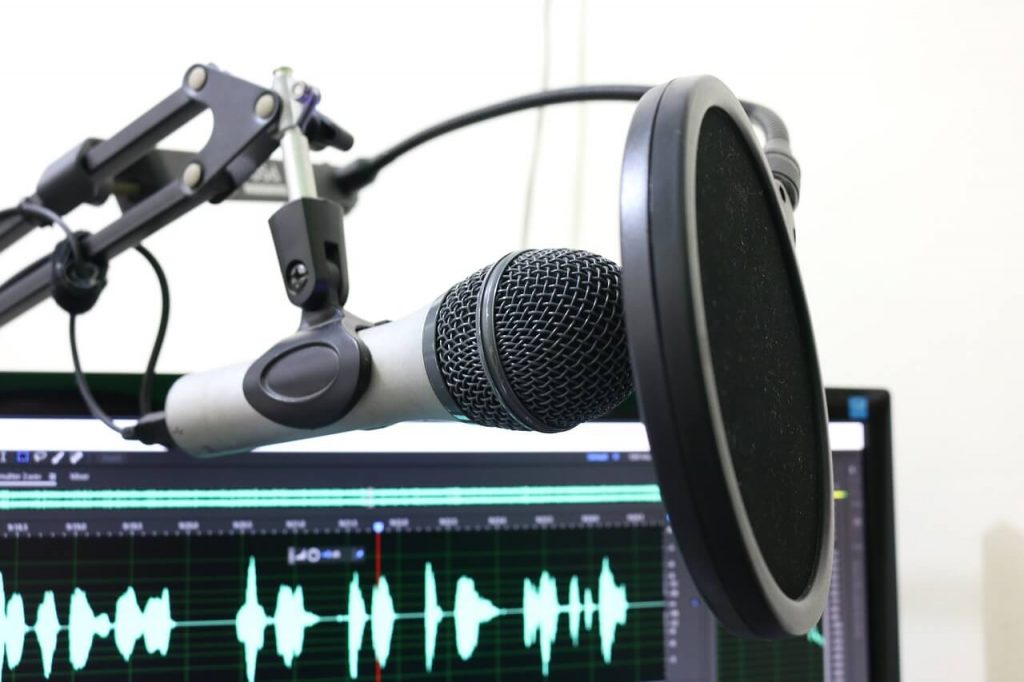 There is often a distinct characteristic with analogue equipment that is hard to replicate fully with a digital plugin. Products like the Fatso compressor plugin aim to replicate the analogue tape compressors of yesteryear.
In this article we will discuss some of the best compressor plugins currently available today and lay out their pros and cons.
Bear in mind though, that there isn't enough time or space here to review and discuss each and every brand of compressor plugin available today.
We'll do our best to cherry pick the select few that deserve to be considered some of the top of the class and the top ten best compressor plugins.
Budget
While the price of a digital plugin may be considerably smaller to distribute, you will still have to fork out a fair chunk of change to purchase the top end products.
The benefit of course is that many of these digital plugins are available right away with convenient download options.
This means that you can be up and running right away on your studio setup with the minimum of waiting around.
Uses
Like many other plugins on the market, you will find that when it comes to compressors, there is a host of specialist products.
Whilst some studios will have one or several compressors for the final mixing process, it is common for a lot of instrumental equipment to have their own specific compressors built in.
For example, the majority of professional level bass amps have a built in compressor. This built in compressor will be custom designed to work with the natural EQ and output of the amp in question.
Quite often the compressor will work as a limiter to prevent unwanted damage to the speakers when playing at high levels. For the most part the compressors we will be discussing in this article will be of the type used for mixing overall song mixes and individual instruments, from vocals to drum kits.
Kush Audio UBK-1
The Kush Audio UBK-1 is a retro looking compressor plugin with some really nice features. It comes with five ready to use preset modes including 'Glue', 'Splat', 'Crush', 'Smooth' and 'Squish'.
These five modes are meant as starting positions for use with both mixes and individual tracks. Squish is, as the name suggests, a harsh compressor designed to flatten out spiky and dynamic waves. Glue works well at blending the mix together.

Crush is another variation on the 'Squish' preset which works well as a starting point for controlling large brass sections and ensembles.
Smooth is a far more subtle mode designed to gently enhance the likes of a soft vocal take or string section. The Splat mode can be used to add more punch to a take if you find that there is not enough dynamism in it.
Another nice feature is the ability to add saturation to the sound for added definition and bite.
The UBK-1 works well and will suit most home recording enthusiasts looking to add a simple but effective compressor to their setup.
Waves CLA Classic Compressors
Wave have long been creating for the digital compressor plugin market and their CLA Classic Compressors bundle claims to offer the latest and most complete package.
It has been compiled with the help of the famous rock producer Chris Lord-Alge. Comprising of four different plugins, you can choose to mix and match, depending on your preferences.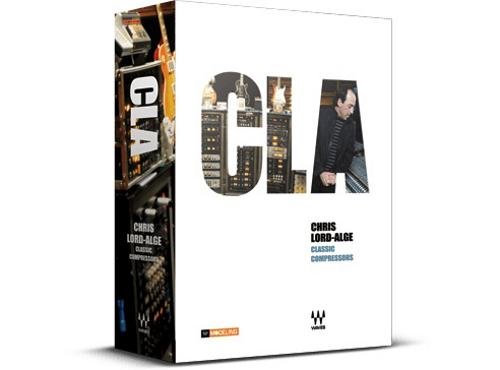 It's quite easy to replicate the classic rock compression sounds of the 1960s and 70s with these bundles and that is exactly what Waves had in mind.
This is one of the top compressor plugins for loud instruments such as electric bass and heavy distorted guitars and you'll find just about every setting you need if you tend to find yourself working in such environments.
It's easily one of the best compressor plugins for drums too.
The added saturation options are ideal for recreating that classic John Bonham drum sound. Certainly one for the rock fans out there.
Klanghelm MJUC
The Klanghelm MJUC is one of the most popular and well revered compressors available today.
Not only is it keenly priced, well below many of its competitors, it also does an outstanding job of emulating the classic tube compression sounds of the 1950s and 60s.
Comprising of three tube compressors, namely the MK1, the MK2 and the MK3, each iteration has its own unique characteristics.
The MK1 is based on more of the slow compression of the 1950s. The MK2 is based on later models of compression that were popular in the 1960s and 70s mainly.
It also has more options such as an 'iStage' control and a 'Density' control. The MK3 covers what the other two have not.
It's a more modern take on compression and one that you will probably prefer to use when working on drum tracks.
All in all the Klanghelm MUJC is hard to beat when it comes to quality and value for money. It really is a special piece of kit, and a must have for all budding producers on a budget.
Softube Tube-Tech CL 1B
This Softtube release is a high quality digital emulation of the original Tube-Tech CL 1B. The hardware version goes for somewhere over the $3000 mark in most stores and it's a welcome relief that the digital plugin goes for a lot less.

The quality is remarkable with all the well-known features of the original.
It's available on both PC and Mac and is compatible with most DAWs. One for the purists out there.
Slate Digital VBC
The Slate Digital VBC is made up of three different buss compressors (VBC meaning Virtual Buss Compressor) which are based on some top notch hardware audio compressors.
The three compressors are the 'FG-Grey', the 'FG-Red' and finally the 'FG-MU'.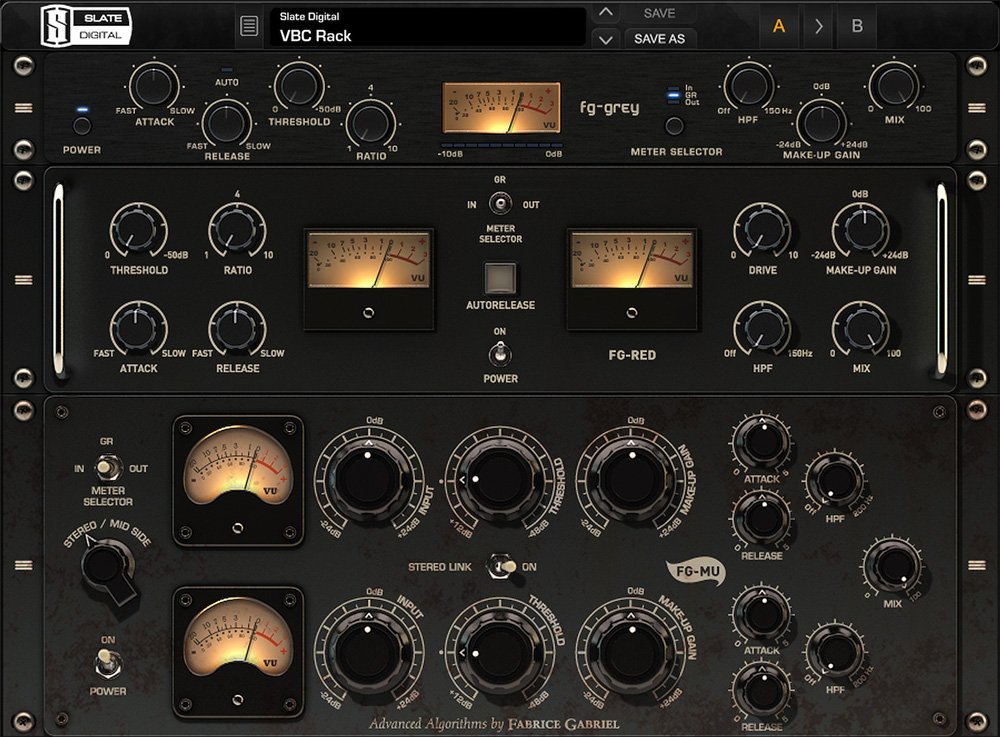 Each emulates a classic compressor, respectively the SSL 4000, Focusrite Red Compressor and the Fairchild 670.
You can run the VBC as three standalone compressors or chain them in a series. This can lead to some pretty interesting results.
Pros
Quality compression at a low price
Cons
Slight behind competitors in versatility
FabFilter Pro-C 2
Long established as a fan favourite, FabFilter has a track record of producing high quality and great sounding plugins.
Their Pro-C 2 Compressor does not disappoint. Typical of previous Fabfilter releases, it's easy to use and intuitive when it comes to first impressions.
The load on computer resources when using the Pro-C is staggeringly low for such a high end plugin, which is another reason Fabfilter have maintained such a legion of loyal fans. Everything about the Pro-C is a joy to behold.
From the visuals which help monitor peaks to the ease of use, the Pro-C is up to just about any task. You could easily use this plugin as a one stop shop for anything from music to radio production.
SKnote Disto
This compressor bundle combines a compressor with a 'Distressor'. The Distressor is very useful when you need to add more edge to a track. It's a common tool amongst producers of EDM in particular.
By using this combination of a compressor and Distressor we can create extremely full and powerful sounding basslines and drum tracks in particular.
The included compressor is based on the characteristics of the Fatso Jr. which is a fan favourite for its high quality emulation of classic analogue tape compressors.
Pros
Lots of fun and great with drums
Cytomic The Glue
Cytomic The Glue is a VST compressor plugin which emulates the classic SSL 4000 buss compressor.
The SSL 4000 is known for its unique ability to cohesively mix elements musically and create rich and pounding mixes with little fuss.
'The Glue' replicates the character of the SSL 4000 impressively and it is for this reason that it has become one of the best compressor plugins around.
The Glue even has some features that the original doesn't have, such as extra fast attack times down to 0.1 milliseconds.
Also included is extra sidechain support with a high pass filter, allowing for complex control of individual instruments. There's also a range knob for compression levels and you can set the overall wet to dry mix output too.
All in all you won't go too far wrong with Cytomic's The Glue, although it could be said that it is ideally suited to dynamic EDM tracks and not so much the gentler styles of music.
Universal Audio Teletronix LA-2A Classic Leveler Collection
There's a reason the Universal Audio Teletronix LA-2A has been rated as one of the best compressor plugins on the market.
The combination of usability and high quality output makes it a must have for many. This is definitely one of the best vocal compressor plugins on the market today.

The LA-2A really comes into its own when used on legato vocal and string takes. It's less suited to dynamic instruments like drum tracks, spiky guitar takes and percussive sounds in general.
The LA-2A come with only to knob controls, one for gain reduction, and the other for peak reduction.
It comes with three different versions of the plugin with variations in release and attack speed.
Pros
Masterful vocal compressor
Cons
Struggles with dynamic instruments
Tokyo Dawn Records TDR Kotelnikov
Available as a plugin VST for both Mac and PC the TDR is the natural successor to the TDR Feedback Compressor II.
You can choose between either 'peak' or 'RMS' release modes which control how the compressor treats the signal.
This version of the TDR also comes in both free and paid version so you can try before you buy.
Conclusion
As you can see from the above listed products, there is an extremely wide selection of compressor plugins to choose from when it comes to investing you cash.
Whilst some offer specialist compression, others choose to do it all and try to cater for all tastes and all recording situations.
One plugin stands out above the rest in both quality and value and for these reasons it run away with the title of 'Best Audio Compressor Plugin'.
Of the best compressor plugins already listed there are two that stand out as head and shoulders above their peers.
The FabFilter Pro-C 2 and the Klanghelm MJUC are both considerably high quality audio compressors and either could take the top spot.
Each is extremely versatile, easy to use and affordable to almost all budgets. With every aspect considered and mulled over it is the Klanghelm MJUC that runs out the winner.
With this little plugin you will find it possible to deal with almost any situation and be confident that you can control and enhance the end product.
The MJUC is easily the best VST compressor in its price range and one of the top compressor plugins when it comes to versatility.
It's a big leap in what is possible on a budget and should make the other bigger players on the market stand up and take notice.
Read also:
Do Condenser Mics Need Phantom Power
Best Toaster in the U.S. That Are Worth Buying 2021                                    Acekool Toaster TA1
Best Stand Mixers in the U.S. That Are Selling Like Hot Cakes 2021        Acekool Stand Mixer
Summary
Reviewer
Review Date
Reviewed Item
Softube Tube-Tech CL 1B Compressor Plug-In
Author Rating





We hope you love our reviews! For your information, we do earn money from commission in the link in the content! For more information click here!