Updated on June 9th, 2022
With Bitcoin witnessing a steep decline in 2022, the news of a crypto winter is slowly setting in the blockchain realm. Companies have already started tackling the declining market sentiment with various measures. Cryptocurrency exchange Coinbase, for example, has initiated a hiring freeze. The company even went as far as rescinding offer letters of candidates after explicitly telling them that they wouldn't rescind offers given out before the hiring freeze started.
Victims of a Hiring Freeze
Coinbase started a hiring freeze blaming "current market conditions and ongoing business prioritization efforts." In a memo posted on the company's website it wrote," Two weeks ago, we paused hiring while we took time to reprioritize our hiring needs against our highest-priority business goals. As these discussions have evolved, it's become evident that we need to take more stringent measures to slow our headcount growth. Adapting quickly and acting now will help us to successfully navigate this macro environment and emerge even stronger, enabling further healthy growth and innovation."
The hiring freeze is for the foreseeable future with limited exceptions. To support the candidates impacted by the hiring freeze the company is establishing a talent hub to allow individuals to receive additional support services including job placement support, resume review, interview coaching, and access to their strong industry connections.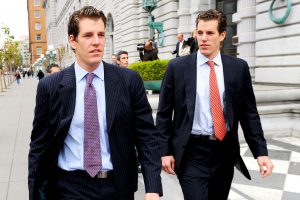 The Crypto Winter Scare
While Coinbase rescinded already accepted offers, another crypto exchange, Gemini, led by twin brothers Tyler and Cameron Winklewoss, has decided to cut its workforce by 10% citing a crypto winter. "This is where we are now, in the contraction phase that is settling into a period of stasis — what our industry refers to as 'crypto winter'. This has all been further compounded by the current macroeconomic and geopolitical turmoil. We are not alone." wrote the Winklevoss brothers in a memo sent to Gemini employees.
A Broke Crypto Market
As you already know the crypto market is currently broke with most crypto coins indicating a decline. Bitcoin which was trading at around $67000 last year is currently at $30271. Most other cryptocurrencies are also trading in red. The reason for a bleeding market is owing to the Terralabs scandal. A few months, the company was linked to Quadriga CX's co-founder Michael Patryn. Quadriga CX is widely regarded as a ponzi scheme with it even making to Netflix as a film.
As soon as the news went viral, Terralabs' stable-coin, UST, crashed sending investors into a frenzy. The UST dip created a domino effect in the crypto market sending other cryptocurrencies crashing with the stable-coin. This along with Bitcoin refusing to get out of its resistance level at $31000 is creating a negative investor sentiment in the market.
While some people are predicting a crypto winter similar to the one in 2020, a few investors and analysts are optimistic that a bear market is not here yet. Since cryptocurrencies are a volatile market filled with risk assets subject to extreme price corrections investors are cautious especially on account of inflation.
More to read:
What is Happening to Bitcoin Prices?
DOJ Asks Twitter to Pay $150 Million Over Data Privacy Allegations
Apple Adds Systemwide Live Captions To Its Products
We hope you love our reviews! For your information, we do earn money from commission in the link in the content! For more information click here!