Updated on April 3rd, 2022
Audio-Technica is a trusted source for microphones. They got their start in 1962 in Japan and quickly became an industry force to be reckoned with.
They began as a company that manufactured phonograph cartridges and quickly move on to other areas of expertise.
They are well-known for their headphones, mics and other studio equipment. Today this company has been supplying the American Grammy Awards, the music industry premiere awards show, with the microphones they use for over a decade.
They were one of the pioneers in headset microphones. This award winning company is recognized globally as a leader in the industry.
They offer a wide range of microphones that start at the entry level and go all the way up to the professional level.
In each of their models you find effective engineering, great price points and rugged durability for both on stage and in the studio.
The Audio Technica AT 2020 was the first USB mic released by Audio-Technica in 2008. It is its USB flagship model and has stood the test of time.
The AT 2020 has been marketed by Audio-Technica as the "affordable USB mic for computer recording that gives studio sound results" which of course leads to this review.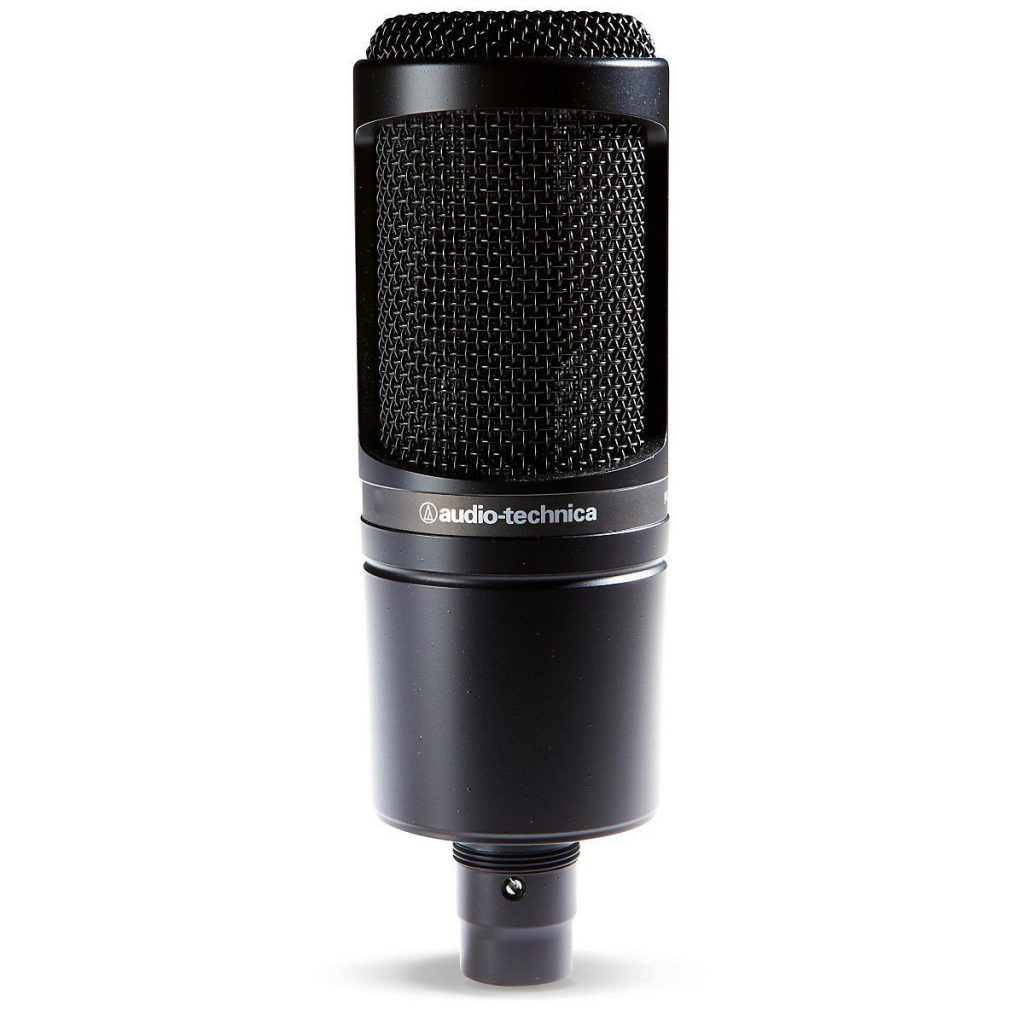 Click Here for Pricing, Pictures and Reviews on Amazon.com
Sometimes all you really need is a simple easy to use mic in the studio that is unafraid to be simple.
The Audio Technica AT 2020 may just be THAT model that you have been searching for. This mic is a star performer that is shockingly simplistic in its design.
It is your basic no frills mic but delivers like it is just full of all the frills you find in much more expensive mics when it is used under the right conditions.
What you do not get with the AT 2020 is not really what this review is about but there are few things that you will be surprised NOT to find on this mic that can easily cloud your judgement BEFORE you use it. It does not have any switches or filters. You do not find any switching capability for pads.
There are no filters but there is plenty of solid sound. For some people the absence of pads and filters will only fuel the mystery of how this mic can stand up too other more "technologically advanced" mics.
Sometimes simple really is the best way to go. This review takes a look at whether simple is the best way to go or not!
Here is What It Does Have
The mic is shipped with a base stand mount and a soft sided zippered case. The pattern is a cardioid that is fixed.  It is on the smaller side of mic design. It offers a 16mm capsule which is black.
Don't be put off by the smaller diaphragm size you still get a great deal of nice warm sound and nice range of bass extension.
It offers a full bandwidth range of 20Hz-20kHz with a barely noticeable dip at around 70Hz. 
This is a solid mic; it is so well-built that getting to the guts to describe them was impossible. It is cast metal with a rugged mesh that does an excellent job of protecting the capsule.
There is also an added layer of thinner mesh that greatly reduces the popping, but of course you want to use a proper pop shield anyway for vocals.
The sensitivity of the open circuit is 14.1mV/pa which easily stands up to other studio mics in this range. It does offer a range that is quite dynamic at 124dB at 1kHz and maximum SPL.
This unit depends on phantom power because there are no battery pack options available.
Sound Tests
Keeping in mind the price point, the expectations were not that high, but after using it, there was a sense of embarrassment that we looked at this model a little snobbishly because of its low price point.
The sound was articulate and sophisticated. It was believable and very easy to listen too. The mic does not really hype up the sound too much which is a great option when you are working with a range of vocalists.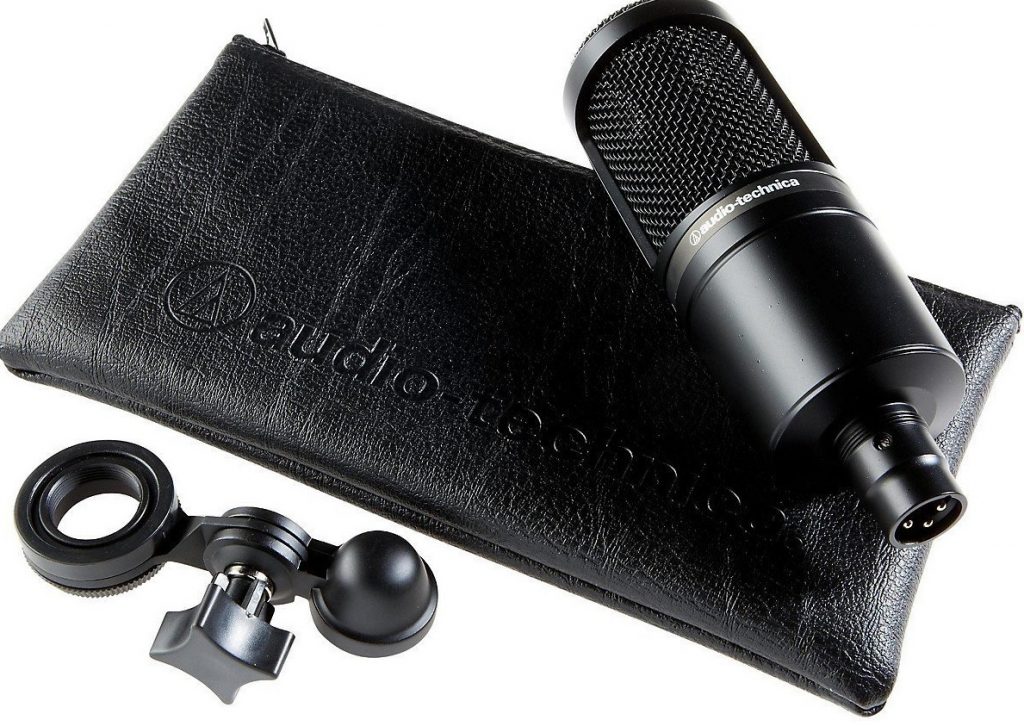 Click Here for Pricing, Pictures and Reviews on Amazon.com
Noise was not an issue at all, while it is not quite as brilliant as you would find in the newer models, it was certainly a satisfactory option.
This is not the mic that you want to use when distance is an issue, for example if you are recording classical instruments that are a few meters away this may not be the best choice because the pick up from a distance may not be as grand as it is with other models.
On the other hand, when it was tested with an acoustic instrument, the mic responded nicely. Using an acoustic guitar this mic was tested and delivered a nicely balanced sound result.
The rear axis rejected noise that was 90 degrees-off axis which can be very promising news if you are dealing with computer recording.
Computer recording has the unique challenge of keeping the computer noise down, this microphone does exactly what it is designed to, it keeps the noise out.
Frankly, this is not your high end, bells and whistles mic. It is made for one specific use and it does that one thing very nicely. If you are looking for a mic that is versatile, this is not really the one.
It is the entry level, first of its kind model for AT and they have come out with a few models since then that are more expensive and offer some other perks.
This model is a great option for the studio that is using computer recording but it would not be a great option for a studio that isn't.
What You Can Expect
If you are that studio that is using computer recordings, then you can expect:
Reliable sound capture
Real sound capture
Rugged durability
Greatly reduced computer noise break through
The one thing that really makes this the mic to recommend is that reliable sound capture. In every situation, vocals and acoustics, this mic got the job done nicely.
There was no difference in the results whether it was a wide range of vocalists recording with the mic or it was the acoustic guitar or violin.
The one thing that was noticeable that affected the sound was the distance between the sound and the mic. It is not made to be used at a great distance. 1 or 2 meters was about the right space between the sound and the mic to get the truest sound without another noise breakthrough.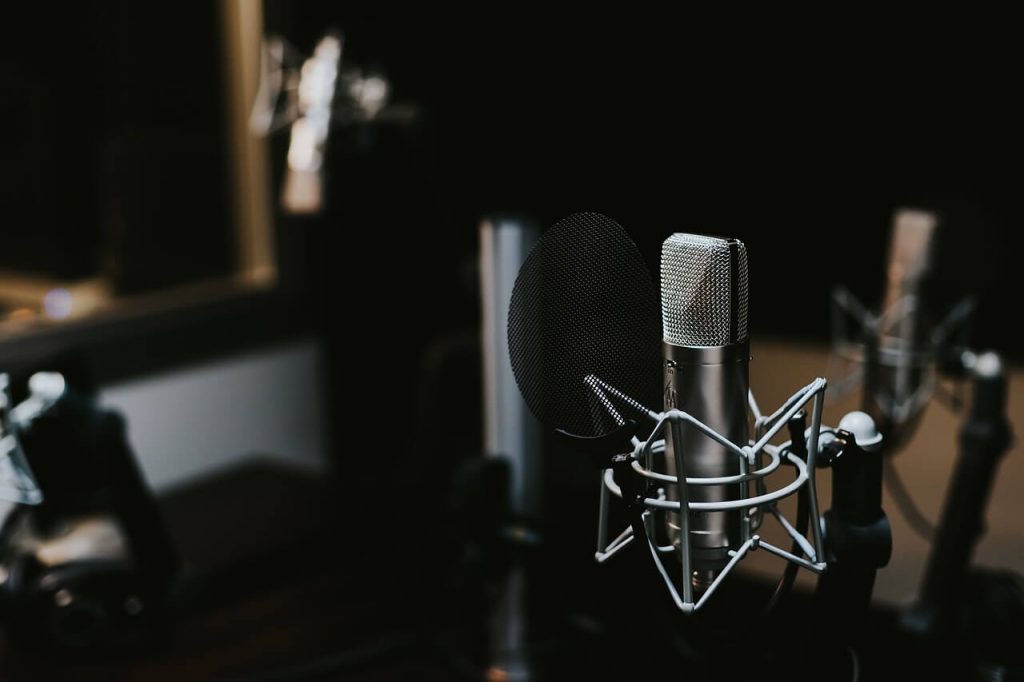 It also offered very reliable sound capture. During the testing, playback was compared to live over and over and even the most committed audiophile had a problem picking out the nuances that were just slightly difference.
This is a rugged mic which is refreshing. Worrying about studio equipment is a great distractor from the work. This mic can take a beating and still function fabulously.
Of course the primary purpose of this mic was fulfilled over and over again, by reducing computer noise break through down to nothing.
You can expect that you will have a workhorse in this mic, that you will use over and over again. It will quickly become your mic of choice for all your computer based recordings.
Even if you have more expensive options available the simplicity of this model will easily convince you that it is the one you should be using. This mic will convince you that simple is best for computer recording.
Overall
The AT 2020 is made to work with computer recording situations, and that is exactly where it delivers best.
Is this a stage mic?
Probably not, but in a pinch it could be. It is a great low cost option for studio work that involves computer recording.
The mic produced a nice balanced sound with minimum of noise break through when used without a computer, but did a great job of keeping the computer noise out when used with one.
The stand was "okay" it was not anything you would go out of your way to purchase but it gets the job done.
The goal with this mic is to keep the costs down in the studio and it seems like Audio-Technica did not go through any heroics when it came to putting a lot of thought into the stand. It works out okay though.
Overall this mic does exactly what it is designed to do. It is exactly as advertised. There is really nothing negative to mention it will easily meet the studio needs of anyone that is using a computer set up in the studio.
You can buy this mic with confidence. Audio Technica is a highly trusted brand that has brought many great options to market and the AT 2020 is no exception to the rule.
This is a well-built mic that will easily stand up to rugged studio use and as an added bonus it is affordable, making it a great value for everyone!  Buy it!
More to read:
Best Hand Blender in the U.S. That You Must Check Out 2021               Acekool Hand Blender
Best Air Purifier in the U.S. for Better Respiratory Health 2021             Acekool Air Purifier
Best Toaster in the U.S. That Are Worth Buying 2021                                    Acekool Toaster TA1
Summary
Reviewer
Review Date
Reviewed Item
Audio-Technica AT 2020 Review
Author Rating





We hope you love our reviews! For your information, we do earn money from commission in the link in the content! For more information click here!