Updated on April 2nd, 2022
Since computers started recording and having the ability to function as personal studios, VSTs have been around to add a helping hand. Essentially VST means Virtual Studio Technology, DAW compatible plugins that allow you to simulate a vast range of analogue studio technology into your digital environs.
They can range from drum kits to pianos, from classic studio compressors to vintage reverb units. VSTs offer a catalogue of previously unavailable sounds to a thriving and growing digital audio market.
Many of the world's biggest names in audio production and musical instrument manufacture have their own range of digital counterparts in the VST format. Boss, Fender and Marshall are just some of the names that have been recreated for the digital audio workstation buyer demographic.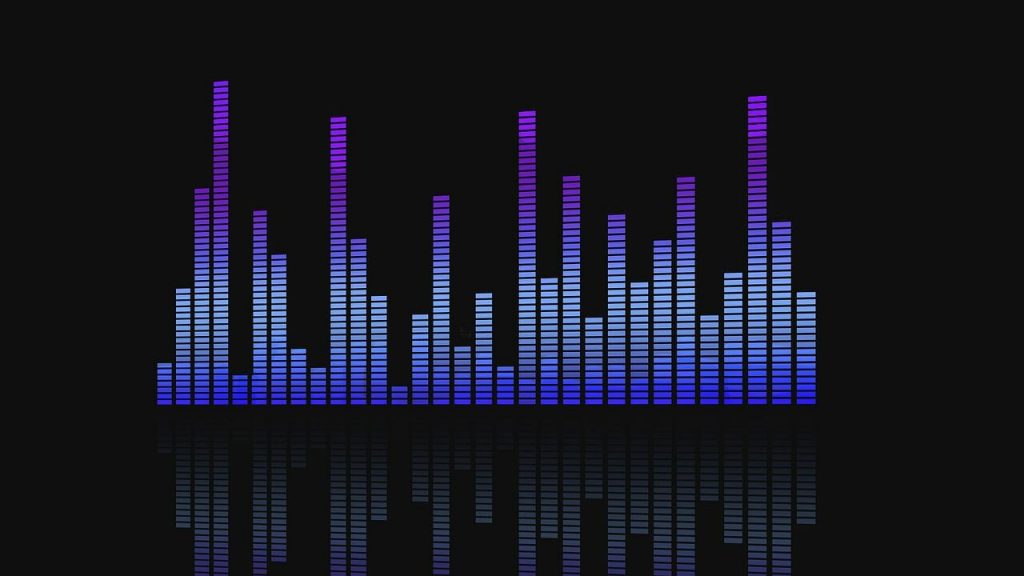 When once upon a time it would have cost you upwards of tens, perhaps thousands, of dollars to amass a full studio of effects units, today it is possible to find a neat VST equivalent that will fit your needs.
Whilst there will always be people who will argue that digital is the poorer cousin of analogue, there too will always be people who love digital for its inherent convenience and unique capabilities.
Perhaps digital cannot always recreate the nuances of certain analogue machines and instruments but it's quite prepared to have a good stab at doing so.
Virtual Instrument
Whether you're looking for new musical patches for your synth or in need of just the right guitar chorus, you'll find that for every analogue version there is a good chance there is the digital equivalent in VST form. VST plugins can be simple or extremely complex.
You might run into trouble with some larger VSTs because they require more processing power than you have at the tips of your fingers.
If a VST which is heavy on processing is installed on a machine with little power, then the chances are it will slow the whole operation down to a halt. In some cases your machine will literally give up, shattered with the drain on resources. So for the highest quality there is a cost in both monetary terms and in computer speed.
If you want the best of the best digital guitar simulator to work flawlessly, you will have to provide the necessary space and memory.
In this article we will discuss the best VST plugins in both instruments and effects units. There is a plethora to choose from and quite often they come at no charge to the consumer.
Budding developers are often kind enough to display their open source VST plugins with no strings, or price tags, attached.
This can be a blessing or a frustrating experience as not always will you have any verification as to the stability of each plugin.
In most cases websites display user reviews and ratings alongside each VST download which can give you a better understanding of both the quality and the reliability of each VST.
With open source plugins there is always the possibility that a member of the community can take the original VST and add their own modifications or improvements.
Getting to the consumer end of VSTs we will find that you can spend anything from 5$ - $500 on the right VST for your setup. Let's get right into it and list some of the best VST plugins available to you right now.
SampleTank Max
Brought to you by IK Multimedia, SampleTank has for over ten years been one of the leading virtual instrument collections for use with DAWs. It specialises in providing pretty much every instrument you might want to call on in a studio situation.
From glockenspiel to woodblock to tuba, they're all there. The latest offering from IK Multimedia is SampleTank Max, which boasts a massive 52GB of samples and loops for you to play with.
With over a whopping 4,600 instruments and over 7,400 drum and percussion samples and loops, there is so much here that you'll rarely need another virtual instrument plugin.
SampleTank Max also features some high profile celebrity musicians such as drummers Billy Cobham and Neil Peart.
Along with the vast array of instruments is a collection of built in plugin effects such as amp simulators, distortions, EQ, dynamics, reverb units, delay, filters and other modulation effects like chorus and flanger.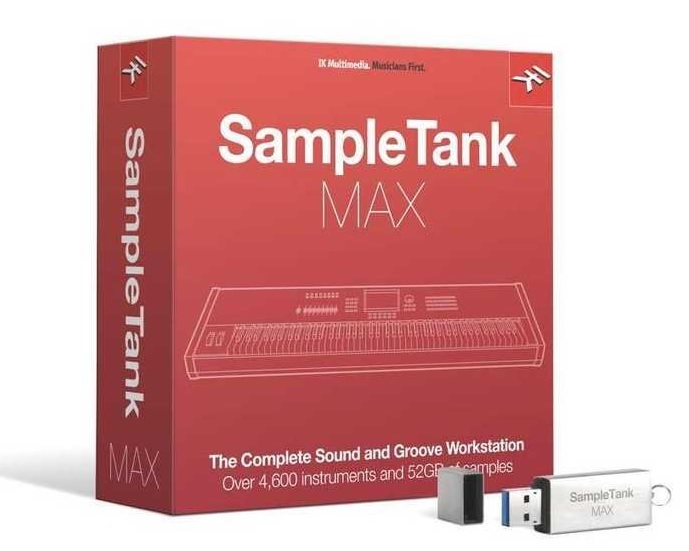 Click Here for Pricing, Pictures and Reviews on Amazon.com
All in all SampleTank Max is an impressive beast but do make sure you have the resources to accommodate it and its considerable processing demands.
Pros
4,600 instruments of all types
Cons
Some instruments such as guitar are not very authentic sounding
Nexus2
Nexus2 is the follow-on from reFX's original Nexus VST plugin. It contains 2,250 customisable presets and is ideally suited to creators of Electronic Dance Music (EDM).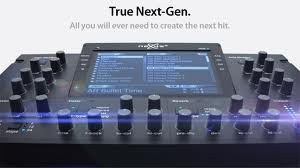 Loaded with filters and effects, Nexus2 has all you will need to get started making trance, techno, dance or even dubstep. The plugin is available to both Mac and PC users and compatible with all the major DAWs.
Pros
Cons
Limited to typical EDM sounds
Hypersonic 2
Steinberg's Hypersonic is a virtual workstation for both PC and Mac by Steinberg. Steinberg have long been in the business of VSTs having introduced them to their early editions of Cubase.
With Hypersonic it's quite easy to get a sound fast and move on - perfect for laying down demo cuts before you fine tune the playing and the patch.
It has over 1800 presets to choose from so there's no shortage of selection and in Hypersonic the sample size has been increased from 250MB to 1.7GB.
Pros
Cons
There are better standalone instruments out there
Ozone 7 Mastering
When it comes to mastering this is often referred to as a black art. It takes a well trained ear to hear the subtleties and nuances which are characteristic of a professional mix.
With Ozone 7 Mastering we have a one stop shop for your mastering needs. Included in the bundle is a vintage limiter, a vintage EQ, a vintage compressor, a maximizer as well as a host of other features.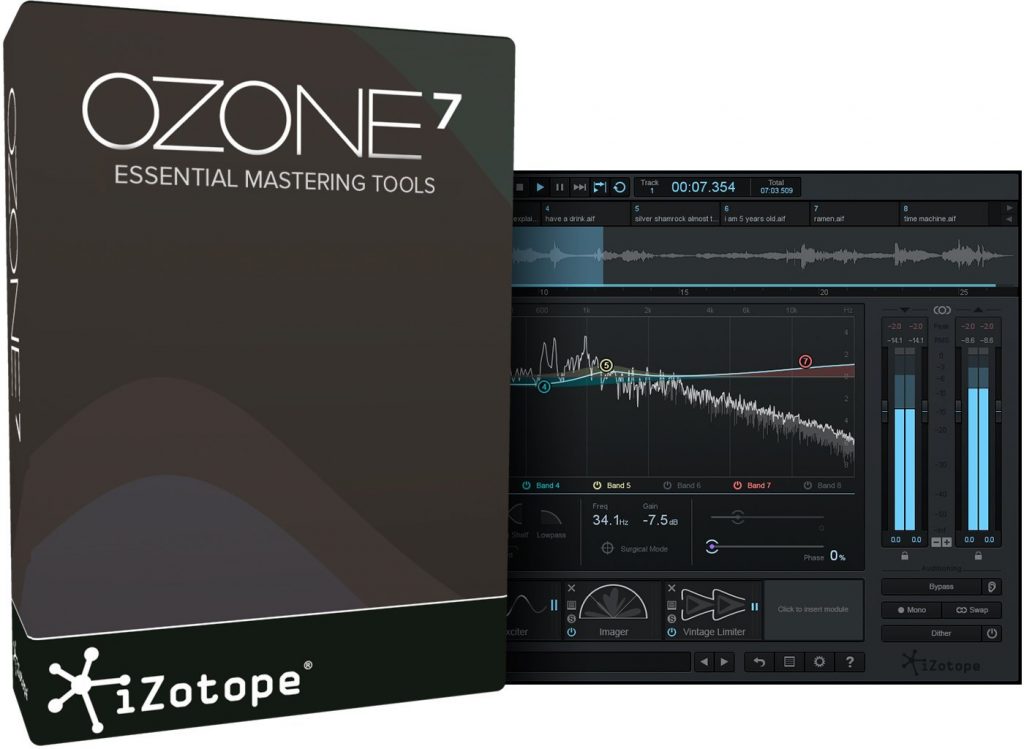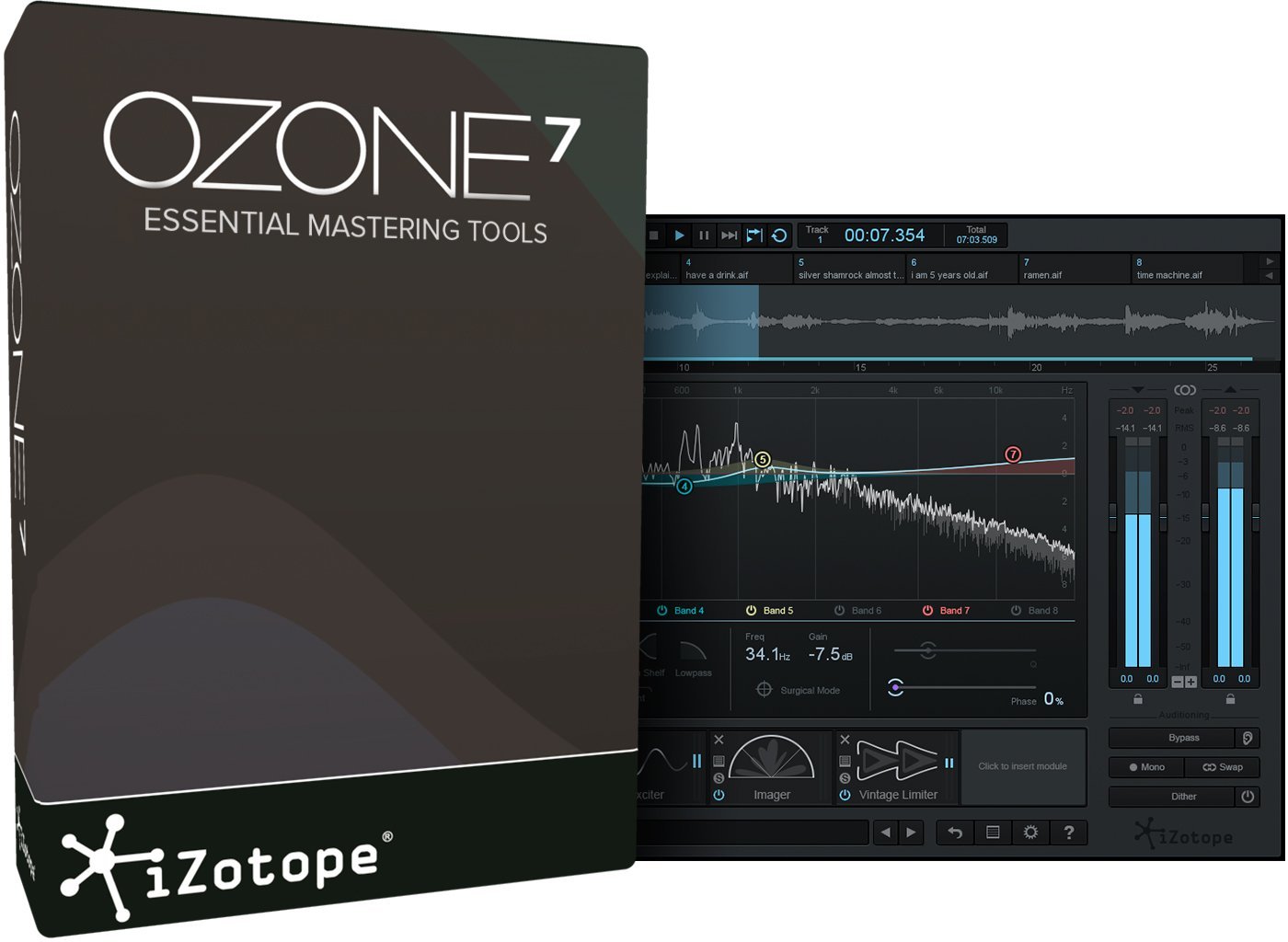 Click Here for Pricing, Pictures and Reviews on Amazon.com
The quality is top drawer and Izotope have clearly pulled out all the stops to make this happen. The complete Ozone 7 Advanced bundle will set you back a pretty penny, but it sure will be worth it.
Pros
Cons
Amplitube 4
Brought to you by IK Multimedia, Amplitube 4 is the latest in line of their highly acclaimed guitar and bass tone simulators. It comes with amps, cabinets, microphones, rack units and even tuners so you can mix and match to your heart's desire.
The sound quality is really staggering and IK Multimedia have much to be proud of with the Amplitube series.
Thankfully Amplitube 4 lives up to and, dare we say it, surpasses the previous offerings by building on the usability and adding even more sound simulators.
Simply plug your guitar into your computer audio interface or soundcard and you are ready to play with thousands of dollars worth of prime equipment. This VST is a joy to use and a must for any guitar and bass enthusiasts.
Pros
Almost endless selection of amp simulators and pedals
Cons
TruePianos
TruePianos by 4Front is a specialist VST plugin for use with MIDI keyboards or piano. It has 5 pianos to choose from and each is painstakingly reproduced with incredible accuracy. The sample selection is second to none giving realistic response and tonal qualities.
If you're looking for an authentic sounding piano VST you can easily call on and one that won't sound like a cheap imitation, then TruePianos is the one for you.
Pros
Crisp and clean sounding piano sounds
Cons
Heavy on resources compared to competitors
DSK Strings
As far as free VST plugins go it's hard to beat DSK Strings. It does what it says on the pack and is worth every penny!
The people at DSK Music have done excellent work in giving us a selection of classical stringed instruments such as cello, violin, contrabass, viola and many many more.
You can mix two instruments at once to create a choral effect and also included is a selection of pizzicato samples, should you be feeling plucky. There's an effects section too where you can play with the initial sample to add reverb or a chorus-like effect.
If you're in the market for free VST instruments you should certainly check out the other selections from DSK Music, such as DSK Saxophones, DSK Brass and DSK Overture. Plus if you like them and are feeling generous, you can always donate some money to the cause.
Pros
Simple, straightforward, free
Cons
Not the best quality available
Valhalla DSP VintageVerb
Reverb is one of the most sought after effects in the studio. It can be used on pretty much every instrument from vocals to drums and gives a sense of space in a mix. It's no surprise that engineers and producers will often build up a collection of their favourites over the years.
The VintageVerb is a reverb effect plugin for PC or Mac with a super selection of quality sounds. With 9 to choose from each reverb has it's own distinct character.
Each reverb can be altered in every way to find the right sound, from attack length to decay. This is one VST plugin for the collectors.
Pros
Cons
Battery 4
Every studio needs a drum machine, every home studio probably has a VST drum machine. Battery 4 by Native Instruments is a complete drum machine package with 143 prepacked kits to choose from. Each sample can be altered in every way imaginable, including pitch, reverse and low pass filtering.
It's quite easy to use, you just load your kit or you can work from scratch. Each drum and cymbal will be plotted with MIDI to the track and you can even sync Battery 4 up to your MIDI inputs, be that a keyboard or a full electronic drum kit.
It's relatively heavy on resources so if you have a light setup with little RAM you might be well advised to keep the amount of VSTs running at any one time down to a minimum. Battery 4 is just another of the fine line in VST plugin instruments from Native Instruments down the years.
Pros
Cons
DSK Brass
DSK Music are back with another great offering. This time it's all the brass you could ever want under one roof, without all the arguing and practising of scales!
You can choose from 23 instruments including soprano sax, alto sax, tenor sax, trumpet, trombone, tuba and more.
Each instrument can be modified with the typical DSK effects section, so if your trombone is too bone dry, you can add a little reverb to the mix.
This is a great VST plugin when used subtly to pad out song mixes. Sure, the sounds are not of the highest sample quality but what can you expect for free?
Once again another great release from the guys and gals at DSK Music.
Pros
Cons
Some of the instruments have very limited range
Conclusion
When considering the best VST instrument plugins I would give an honorable mention to 4Front's TruePianos. The quality is supreme and gives for a very realistic performance.
If you need an all in one solution then SampleTank max is the one. If you find it out of your budget you can always go for one of the earlier releases which will retail at a fraction of the price.
For effects the standout VST would have to be IK Multimedia's Amplitube 4. It's an essential piece of kit for anyone who wants a robust and versatile guitar effects plugin.
You'll get enough amps and pedals for even the most adventurous of players and each preset has a very authentic sheen to it. All in all an amazing piece of software.
Read also:
TOP 10 Best Microphone Stands for Singing Drummers with Reviews.
Summary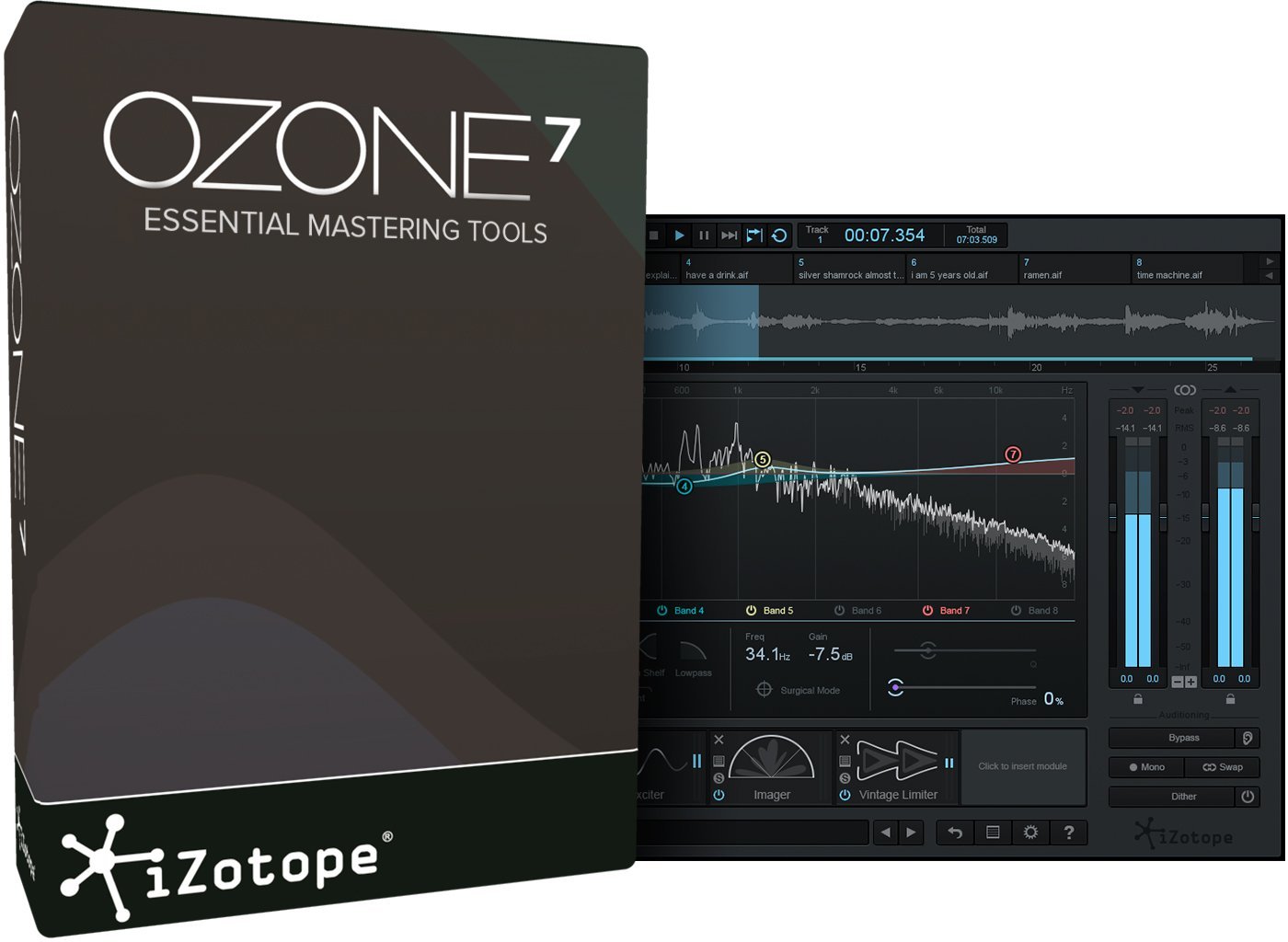 Article Name
Description
When considering the best VST instrument plugins, you have to do a serious research, because it's easy to get confused, have a look-Top 10 Best VST Plugins
Author
We hope you love our reviews! For your information, we do earn money from commission in the link in the content! For more information click here!