Updated on April 3rd, 2022
Finding the perfect headphones can change everything, but perfect can be a bit subjective and reliant on a wide scope of criteria. We looked at the Beyerdynamic DT 770 Pro to determine if they would make it to the "perfect" list and who it was that would think they were perfect.
There are a few clear "pros" to these headsets that instantly jump out at you and any audiophile would absolutely agree.
They have a great imaging and great tone which many dedicated listeners will find is more than enough to sell them on this model but we did find one thing that bothers us about this headset and it may be limiting in some cases.
Read on to find out more about these headphones and then of course you can make your own decisions about whether they would be perfect for you.
First Things First
If you are in a rush and ready to move on than you likely want to know what it is that we found that we were not that excited about, here is a hint it had nothing to do with the sound.
There are two things that are important and some would say equally so, the sound and the comfort level. By now you may have guessed that we had a little break in period to deal with for the comfort level of the headband.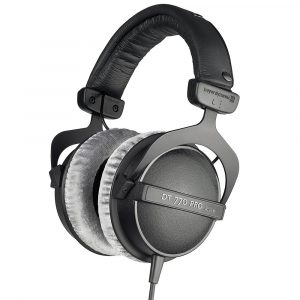 Click Here for Pricing, Pictures and Reviews on Amazon.com
Frankly the bigger your head is the shorter the break in period will be. For some of our team they were able to get them comfortable pretty quick for other members they had to deal with a break in period of about 5 hours.
Of course in all cases by the first 10 hours of listening the headband became seemingly more comfortable for everyone.
Comfort is an important feature especially for monitoring purposes, when you are working in the studio. Fatigue can set in and make it difficult to get the job done but take heed the comfort level is something that does improve.
Our final word of advice on this set when it comes to the comfort, don't let the first listening experience persuade you one way or the other about the comfort.
You have to wear them for a while to really get used to them and to break them in. Once you have used them for a few hours you are going to be amazed that you ever thought they were uncomfortable.
They break in nicely and provide almost a custom fit so hang in there for a little while and they will be well worth it.
Historic Favourites
We were excited about this review because Beyer has been producing some pretty impressive headphones since the 1980's.
They have been a favourite choice because of their unique German engineering and the attention to detail that is given to each and every model.
This model has been around since the 1980's with tweaks and changes along the way. Periodically they will disappear from the range of options that are offered but soon thereafter they will remerge with a slightly different look or some minor upgrades.
They are a hard model to completely pull from the line because they offer so many great qualities that people are really attached too.
For some people this will be the first pair that they have purchased for others it is their 10th pair that they purchased but for most it is a combination of the name and the long held reputation that draws them in.
Our mission was to find out if they really could live up to the hype. After all there are not many brands out there that have been offering the same model (repackaged or not) for over 30 years. There has to be something pretty amazing that keeps people coming back over and over again.
The Basic Information You Need to Know
Here are the basics:
2 adapters
Different Ohm ranges
This is a closed headphone design which we are always fond of because it cancels out background noise nicely and you get very little sound leakage which is ideal for monitoring or practicing.
You have two adapters with this model both screw on. One for the smaller applications like your Ipod and one for the larger applications like your instrument.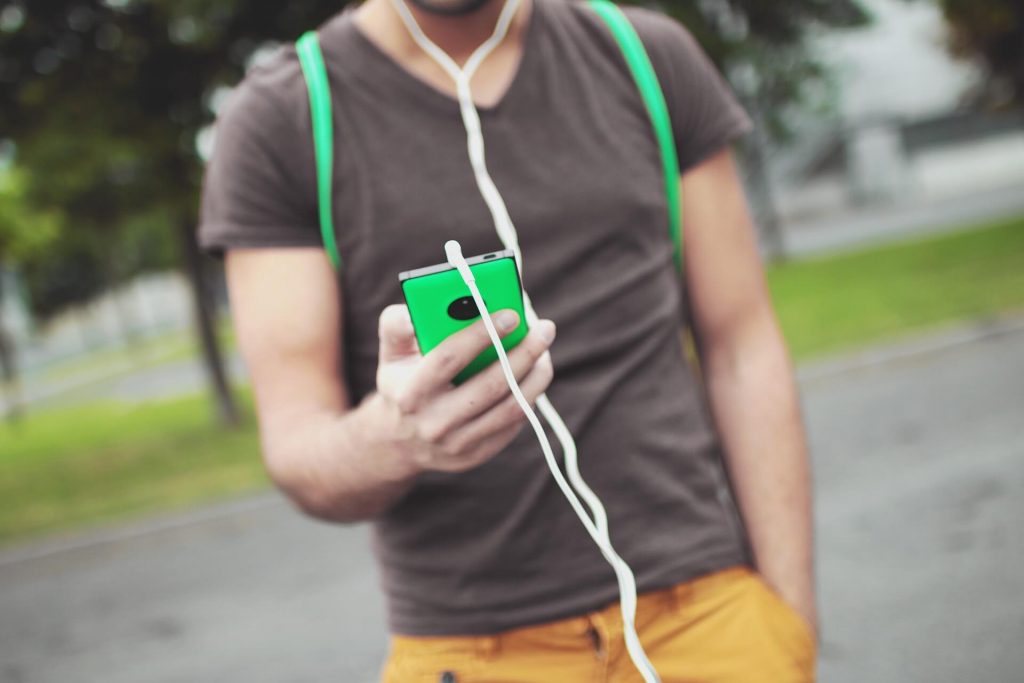 It has crisp clear imaging and the DT 770 has a boosted bass when you compare it to other models in this price range. The bass is not to booming which you can get with other headphones, in other words you can listen at all levels enjoy the bass without being annoyed by it.
The bass is strong to about 27hz and very much so audible to 16hz but below 20hz what you are hearing is background noise that is modulating at the subsonic this is what happens with live music as well so it is expected.
You do not get too much distortion or rattle at any level which is what any listener is after.
The Build
The ear pads are comfortable, they are covered with a soft velour. The cups stay put and the padding circles the ear instead of laying right on them which is great for comfort purposes but more importantly for listening purposes.
The isolating feature of the ear cups makes the sound more room filled then just over your ears.  These are well-built quality headphones that are built for durability and usability. They can take a beating and not really be affected by it.
Who Should Buy These?
There are some personal considerations that you have to make when you are considering these headphones that will help to determine if they are the perfect headphones for you.
Here are some questions you should ask yourself when you are considering these headphones:
How will you use them?
Is portability important to you?
Do you mind closed backs?
Do you need something that is flexible for different purposes?
How will you use these headphones? Do you need them for professional monitoring in the studio? They are a great option for the professional. For years studio professionals have been using this model because of the isolating capabilities.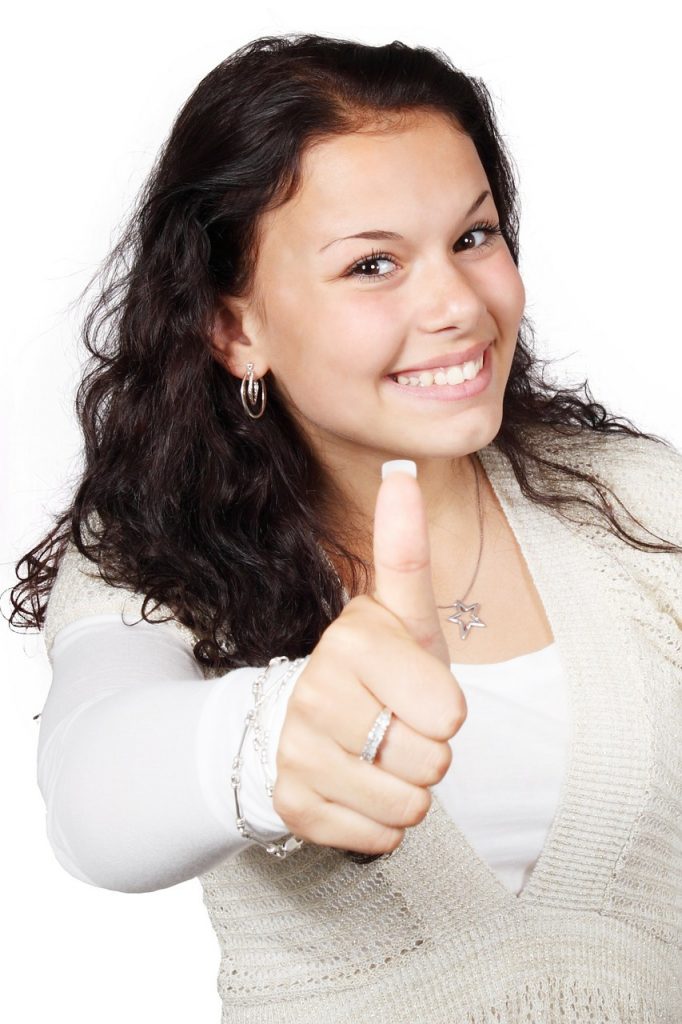 These are not very portable, they fold up for storage and when not in use but they are on the heavy side and are not ideal if you are looking for running companions.
They are great for home use, studio use and even on the plane but not a great option for something that you need on the go.
For some users closed backs are not comfortable for them. We have to say that we loved the closed backs because we like our sound personal and projected and we also like that no one else has to hear our music but for you it may not be the best option (remember perfect is personal).
If you like to get used to a headphone than use it for everything, this is a great option. The easy to switch out adapters make it super easy to go from one device to another without issue. The cables are a nice length so it makes the he DT 770 a great option for a wide range of uses.
Overall Our Impression
We were impressed by the sound and think you will be too. The DT 770 PRO  has been around a long time and has been updated periodically with newer technology so they are a reliable old friend that is ready for modern users.
These may be the perfect headphones for a wide range of users from the professional to the avid music lover.
They offer a great range of volume, crystal clear tones and they can carry you through plenty of devices from watching TV silently to hooking up to your MIDI for practice.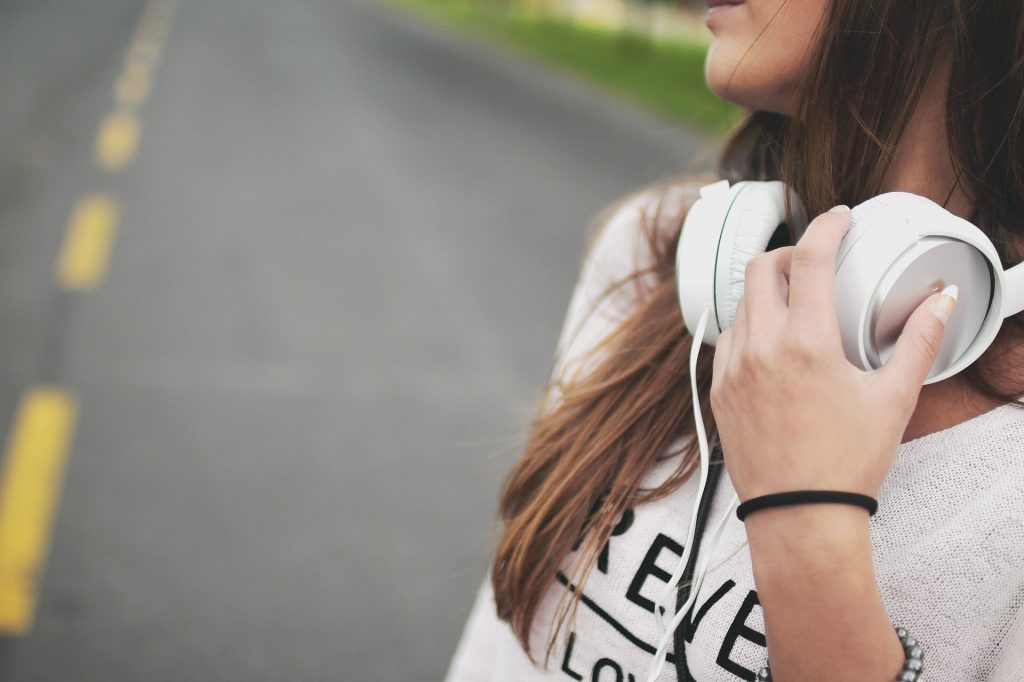 We feel completely confident in recommending these headphones for a few different reasons:
Our personal impression
We could not find anyone that did not like them
They are a worthwhile investment
We could not find a reason not to recommend these headphones. It took a little while to get them up to speed as far as comfort was concerned but once we got past that minor hurdle no one wanted to take them off.
We did not just go on what we had to say about these headphones we did our due diligence and asked around and what we found was that everyone was pretty happy with them.
Click Here for Pricing, Pictures and Reviews on Amazon.com
We asked a cross reference of people to make sure that we were getting a fair assessment and what we found was that both the professionals and casual listener when asked if they were glad they made the purchase answered that they were.
Overall if you want a set of headphones that can do plenty these are a great choice for many reasons.
They have the history of being a proven option which is ideal and they also have all the modern technology that Beyerdynamics can impart. They offer the best of both worlds.
More to read:
Best Drumsticks That Are Totally Worth Buying
Summary
Reviewer
Review Date
Reviewed Item
Author Rating





We hope you love our reviews! For your information, we do earn money from commission in the link in the content! For more information click here!