For those who haven't heard already, a new Battlefield 2042 edition is here, Battlefield 2042: Season 1 Zero Hour. Battlefield, developed by EA Dice, is an award-winning series of console and PC games that began with Battlefield 1942. It is an FPS game that is widely popular among teenagers and adults alike. Battlefield 4 and Battlefield 5 were massive successes among the gamer community. Can Battlefield 2042: Season 1 Zero Hour beat the 4th and 5th editions?
A Struggle Since Birth
Battlefield 2042 was a flop when it was first released. Thanks to the design changes that the game developers decided on, the game became a huge disappointment to gamers who were eagerly waiting for an all-new Battlefield game. The gaming community was even taken aback by the omission of key features such as a leaderboard and voice chat.
With the Season 1 Zero Hour edition, Battlefield developers aim to change the course of Battlefield 2042 and bring it back to being a favorite among gamers. Seems like the developers have really worked hard as the changelog includes hundreds of other minor fixes and gameplay changes.
Check out the Xperia 5 III Smartphone with 6.1" 21:9 HDR OLED 120Hz Display with Triple Camera and Four Focal Lengths.
Major Changes
The game was launched on June 9th, with one new map, one new Specialist, and a Battle Pass. Battlefield 2042: Season 1 Zero Hour introduces a new Specialist called Ewelina Lis and a new weapon, Ewelina's rocket launcher. It also features stealth helicopters and a new mountainous map called Exposure. Ewelina Lis and the Exposure map will be available for free for all players, irrespective of Season or Battle Pass ownership. Other changes to the game include improvements to soldier animations and movements for more refined gameplay, updated hitboxes, new ways to earn XP, and an increased number of vehicles in Conquest Mode.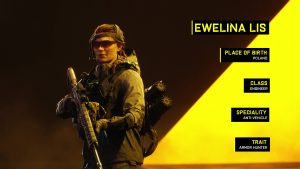 Lis is an anti-vehicle Specialist who accompanies a special remote-controlled rocket launcher. Her other ability is to identify damaged vehicles which are highlighted in red. This will allow players to instantly detect which tanks and helicopters can easily be taken down.
Exposure is located amid the Canadian Rockies and different ridges, platforms, and bases throughout the mountains. This allows for multiple entry points into the battle arena.
Battle Pass of Season 1 accompanies 100 tiers, with the premium version only offering aesthetic unlocks. Sounds like Battlefield players wouldn't have bought the Battle Pass this season.
Even though the Battlefield 2042: Season 1 Zero Hour release date was set in February, EA Dice postponed it to June 9 stating that the company had to focus on resolving the existing issues of the game including scoreboard, player profile, and voice communication. Some gamers have expressed disappointment with the new release saying it doesn't offer much compared to the last edition. However, the company seems to be focusing on better gameplay and design this time around.
More to read:
Games Coming to Xbox Game Pass June 2022
Xbox Series X vs Xbox Series S: Which Is Better?
We hope you love our reviews! For your information, we do earn money from commission in the link in the content! For more information click here!