Updated on April 3rd, 2022
This 7 best studio monitors brand review can help you to quickly and easily narrow down your field of options so that you can find the monitors that are going to fit in your budget, give you great results and offer long lasting performance. What you will find on this list of "best" is something for every budget and every listening preference.
A common misconception about monitors is the more you spend the better they are, while there is some truth that paying more gets you more it is not the only thing that will improve your listening capabilities.
There are some caveats that have to be established when it comes to choosing which are best or it would be impossible to narrow down the list.
First you should know as a professional that listening is really a personal experience, you have to stay in the driver's seat when you are choosing monitors.
There is plenty of information that is provided in this review but ultimately you have to decide what sound transference you are interested in and which you prefer.
Many studio monitors are quite versatile, but there is no such thing as a studio monitor that will tick off the list of every single listener.
The best way to navigate this list is to consider your resources (how much you want to spend) your space and the music genre that they will be used with.
Affordable Budget and Space Requirements
Choosing monitors will largely depend on how much you want to/can spend. Listing the best monitors is great but if the best does not fit into your budget it kind of leaves you holding the bag.
This list has monitors that are different price brackets so that you can easily see at a glance if the monitors that are best can meet your price point requirements.
As part of the review the space dimensions are listed so you can also see at a glance if the monitors will fit in your space requirements.
The weight is also listed so that you can determine if they are something you can use on stands or that you can easily move if you need to.
The Genre
If you are into mostly acoustic music or vocals requires one type of monitor because bass maybe not where you want a lot of energy put, flat response monitors are best.
Electronic or dance music you want those low frequencies to come shining through.  If you work with a mix of genres it is a good idea to have multiple sets of monitors.
In every case there are monitors out there that are going to work best for you and this list of 7 best is a good place to find them.
The Monitors
On this list it is no surprise that you are going to find a bunch of the big name brands, because they just create some of the better monitors.
Here you will find Yamaha, Focal, JBL, KRK Rokit and other recognizable brands. Trusted brand produced trusted equipment.
The list has 7 monitors that are considered best in the industry, they are listed from most expensive to least expensive to had to your shopping ease.
KRK Rokit RP10-3 Mid-Field 10-Inch 3-Way Powered Studio Monitor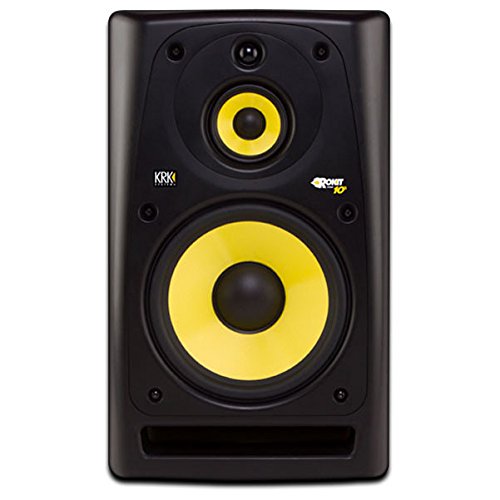 Click Here for Pricing, Pictures and Reviews on Amazon.com
KRK is one of the most popular brands of studio monitors because they always deliver. This particular model offers a true 3-way delivery system that brings through the sound loud and clear.
The dimensions are 14.4" x 12.8" x 21.5"and it weighs in at about 43 pounds which is on the heavy side.  The frequency range is 25 Hz - 30 kHz.
The tri-amplification range is 30W HF / 32W MF / 86W LF. This is clearly the model for all those audiophiles that just cannot get enough bass.
There is nothing but good to say about these monitors except the weight. That 43 pounds is enough to make you want to set them down and then forget about moving them again.
They are more than double the weight of other comparable monitors.
Yamaha MSP7STUDIO Monitor Speaker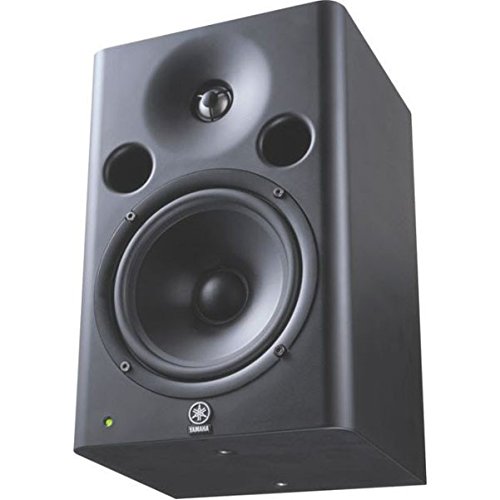 Click Here for Pricing, Pictures and Reviews on Amazon.com
The most agreed upon idea about these monitors is that they offer the clearest most concise sound at this price point.
They weigh 26 lbs. individually so they are relatively easy to move about. The dimensions are 9.2" x 8.6" x 13".
This is Yamaha's flagship model and may not have all the bells and whistles that you find with their other models but this is a very reliable studio monitor.
It offers an easy to use design that has endeared it to thousands of professionals. It offers a frequency range of 45Hz-40kHz. It is an ideal option for acoustic or vocal recording because it offers a great mid-range response.
Genelec 8010 Bi-Amplified Monitor System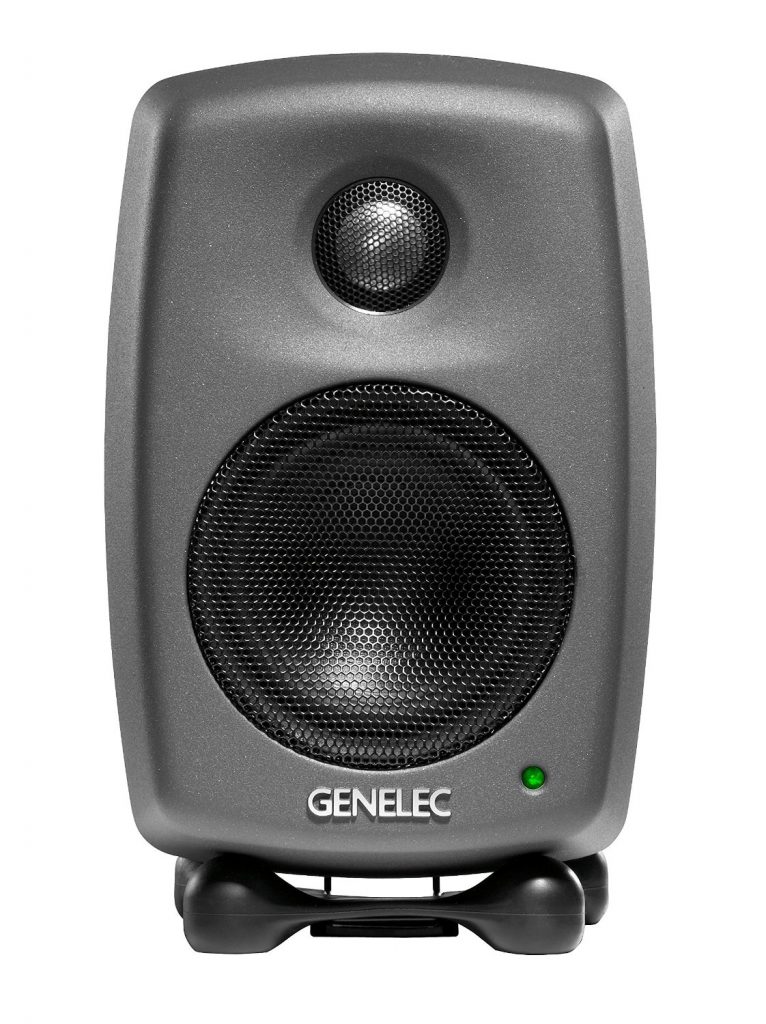 Click Here for Pricing, Pictures and Reviews on Amazon.com
It is no real surprise to audiophiles that a monitor from Genelec would make to the best of list because these are really in the top echelon of monitors.
Genelec is typically the professional's choice when money is not an issue. Finding these monitors at a comparable price point was like stepping over the rainbow and finding a pot of gold.
These are sort of the "trial size" of Genelec monitors at only 3.3 pounds and with a small footprint at 4.6" x 4.8" x 7.7" but done let the size fool you, good things come in small packages.
You get the same sonic quality and a nice wide frequency range 67Hz-25kHz that you get in the bigger much more expensive size variations.
It offers a nice flat mid-range sound and can really stand up to monitors that are three time their size.
Focal Alpha 50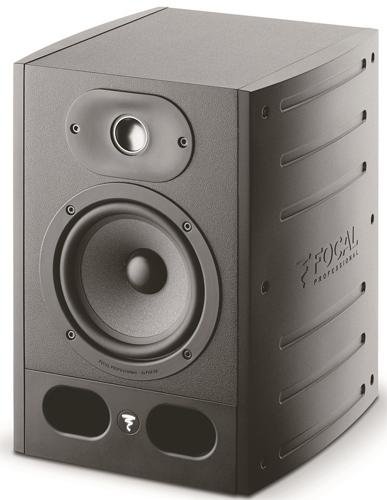 Click Here for Pricing, Pictures and Reviews on Amazon.com
These near field monitors are familiar to most pro's. The offer a frequency response of 45Hz-22kHz there dimensions are 12.3" x 8.7" 10.2" and they weigh in at 16.1 lbs.
They are Foal's entry level models but easily can outperform monitors that are far more expensive they offer a bright balanced sound that is hard to beat.
The Alpha 50's have a stand by response feature. After 30 minutes of inactivity they turn themselves off.
This is a great feature for the busy pro that is scurrying about the studio and does not necessarily pay attention to turning off their equipment.
JBL LSR305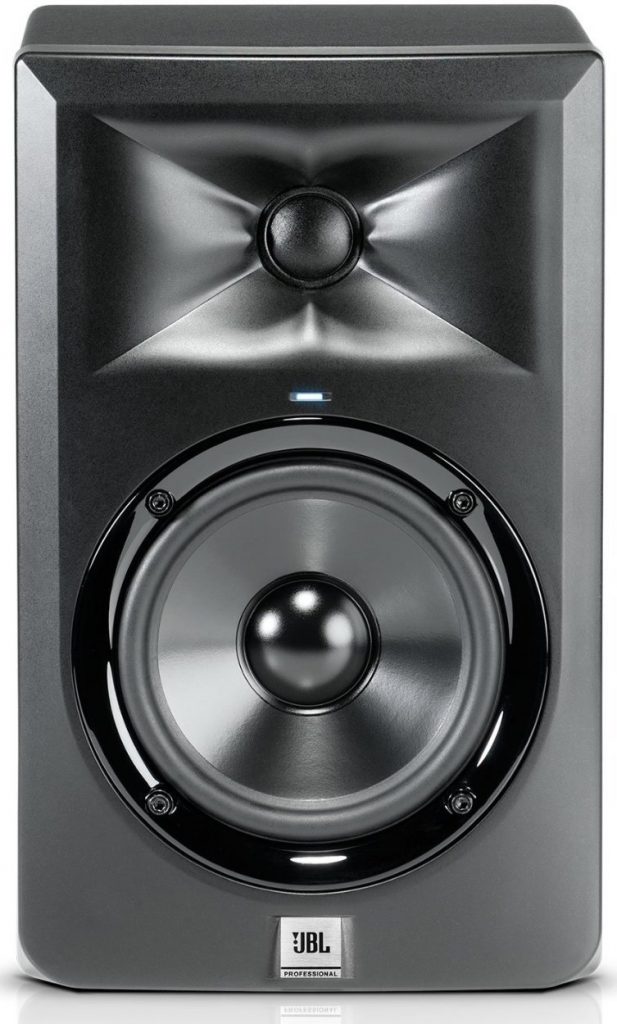 Click Here for Pricing, Pictures and Reviews on Amazon.com
These monitors are well known in the professional community and in the lay community as well because they come in at a great price point and offer a great sound.
They offer an extended field of low frequency and deliver well-defined sound. They weigh just 10 lbs. and the dimensions are 11.75" x 7.28" x 9.88". They offer a bi amplification range of LF 41W | HD 41W.
They are an affordable option for the studio but you do experience some drop in the mid-range so do keep that in mind.
M-Audio BX8 Carbon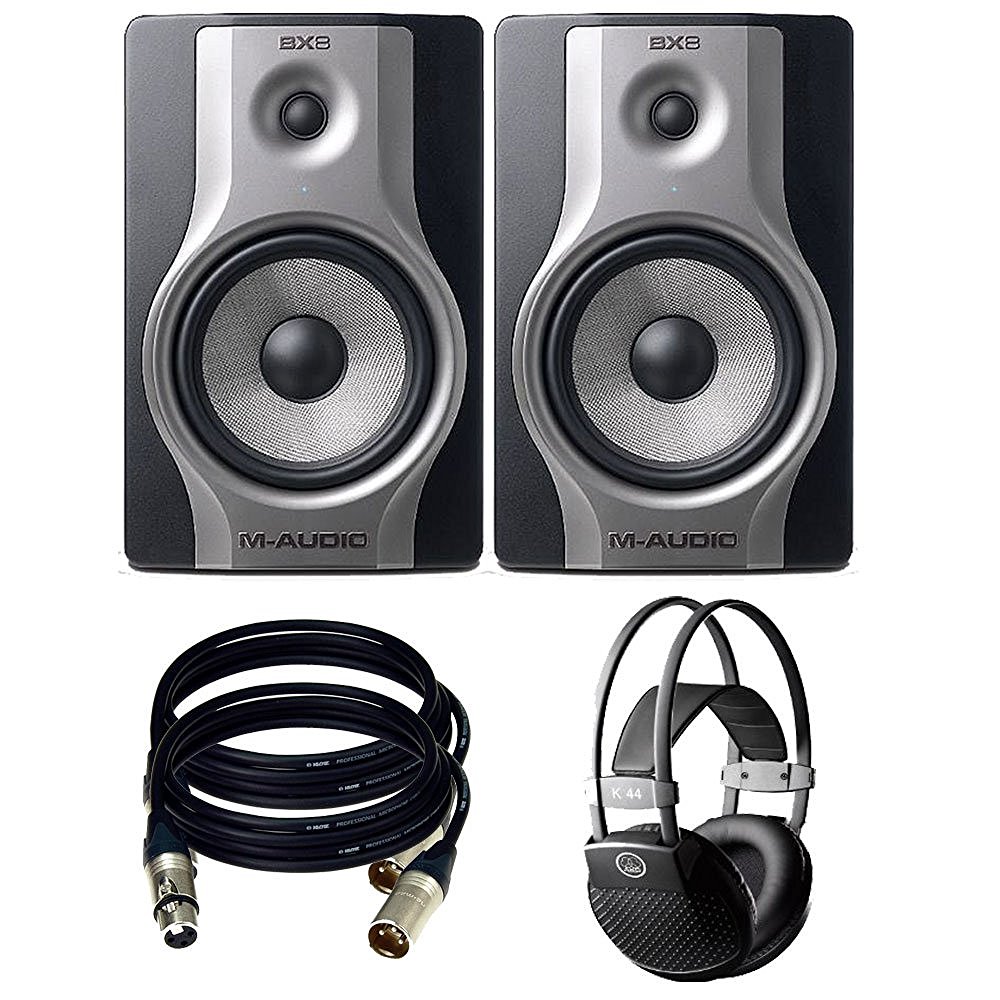 Click Here for Pricing, Pictures and Reviews on Amazon.com
This monitor is a budget favorite. It comes in at a frequency response of 38Hz-22kHz, dimensions of 11.8" x 9.8" x 15.1" and weighs in at 26.4 lbs.
Frankly for the price it is hard to find anything wrong with these monitors. They offer a great response in the mid-range and a nice balanced sweet spot.
They offer a nice level of detail which makes them a great option for most genres. They offer a great low frequency making them ideal for DJS and EDM producers.
The price point is great for the budget and they function surprisingly well.
PreSonus Eris E5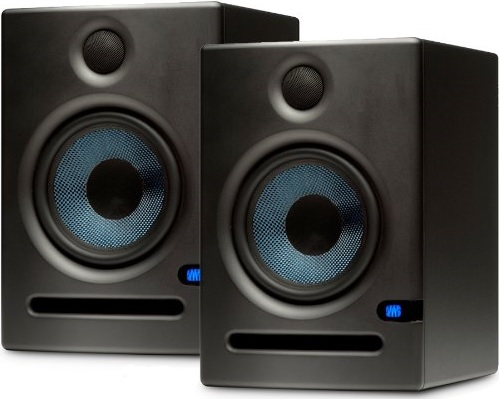 Click Here for Pricing, Pictures and Reviews on Amazon.com
PreSonus is a relative new comer when it comes to monitoring equipment. The company was founded in 1995 which of course gives them over 20 years in the field but when you compare them to the likes of Yamaha you would have to say that they are "new".
These monitors come with dimensions of 11" x 14" x 10" and weigh about 10 pounds. They offer a flat response which is great for vocals but obviously not the best choice for heavier bass selections.
They are surprisingly attentive to details in the sound and provide a great affordable option for any studio.
You can buy with confidence any of the above monitors and have great equipment to produce with. They are all found in studios both professional and home studios because they deliver the details, the range and the durability that you want in a studio monitor.
Final Word
Everyone hears things differently it is like being a witness to a car accident with 10 different people, they all have seen the same thing but they all will report it differently.
The same is true for hearing, what is best for one person is not necessarily best for another.
The goal is to choose the speakers that best match your listening preference or that matches the type of music/vocals you are working with.
If you work with many different genres of music you are far better off investing in several different inexpensive monitors that are built to enhance the listening of different genres.
At least now you have a jumping off point and have 7 choices to choose from!
More to read:
Best Hand Blender in the U.S. That You Must Check Out 2021               Acekool Hand Blender
Best Air Purifier in the U.S. for Better Respiratory Health 2021             Acekool Air Purifier
We hope you love our reviews! For your information, we do earn money from commission in the link in the content! For more information click here!