Updated on April 2nd, 2022
Apogee is no newbie to the industry their announcement that they were releasing a new line of products that were geared toward the computer using musicians did put a little pause for a moment in the industry while everyone perked up to listen.

Apogee was well known for producing high quality converters, master clocks and algorithms but had not shown much interest in computer based recording that is until the 2006 NAMM show when they announced the Symphony a PCI system that could handle a large amount of IO with a small amount of latency.
The rest as they say is history. Since 2006 Apogee has become one of the favored manufacturers and the Apogee Ensemble one of the favored set ups for Mac users.
The Mac Connection
Apogee Ensemble is made especially for Mac users. Apogee has filled the role nicely as an Apple audio partner and the relationship has been very lucrative for both companies.
The Apogee Ensemble is crafted to not only work exclusively with Mac but to look like it came with the laptop. It has a nice brushed nickel finish, it is slim lined and it sits perfectly next to the Mac Pro, IMac, or MacBook Pro.

Click Here for Pricing, Pictures and Reviews on Amazon.com
While the Apogee Ensemble has a built in power supply it also can go mobile, Apogee introduced the Apogee Mobile that can go anywhere.
What Does It Offer
There is a lot to talk about when it comes to the Ensemble so we will start with the most rationale place to start, the front panel.
The front panel has 10 meters. 8 are dedicated to analog inputs and outputs the other 2 are indicators for the optical digital and I/O.
You have control over the meters, if they prove to be a distraction you can just turn them off. There are two rotary dials on the front panel as well. 1 is used to control input levels while the other is to control output.
The dials are easy to use and have blue LED indicators that help you to adjust the gains. There is no power switch, the power is controlled remotely from the computer that it is hooked up to.
There are 2 headphone jacks on the front panel as well. One thing we really loved about the headphone jacks is that they are completely independent of each other which is a really nice option for headphone mixing without having to have any other hardware on board.
Getting started is very easy which we also liked. The included Maestro Software is super easy to install and very intuitive to use.
The entire setup is smooth and without any bugs that we could detect. Although some users have reported driver issues on occasion.
High Quality Components and A Few Necessary Changes
We liked the Apogee Ensemble because it does a great job of combining high quality audio components with a great interface.
It was easy to use and easy to set up. The software was great but there were a few things that we noticed that we would like to see changed.
While the changes that we want are simple, we felt that they were necessary to fully get what you could out of this high end system.
It would be nice if there were a MIDI interface with the NON mobile version because sometimes you have to take your setup with you and in the case of the Apogee Ensemble you will have to pack a separate MIDI interface.
Is it a deal breaker? No because we know that Apogee really focused on high end quality audio components and the experience makes up for the lack of the MIDI but it would be nice if they worked that in.
There is also a record offset latency issue that seems to affect some users that Apogee reports they are working with Apple to resolve. Hopefully a patch will be available soon to resolve the issue.
One final little nitpicky thing we wanted to ask Apogee to do and that was to make the mounting ears removable.
It can be a hassle when it is not mounted on a rack to have the ears sticking out when you have to get it in and out of a bag.
Does it affect performance? Not at all but it does affect convenience, maybe it is something they might want to look at down the road.
Of course being an "Apple Audio Partner" likely means that they cannot legally offer Windows support which can be a bummer if you use Mac or Windows via Bootcamp or you like to switch back and forth.
It would be great if they would expand their horizons a bit but if you are an exclusive Mac user than of course this is a non-issue for you.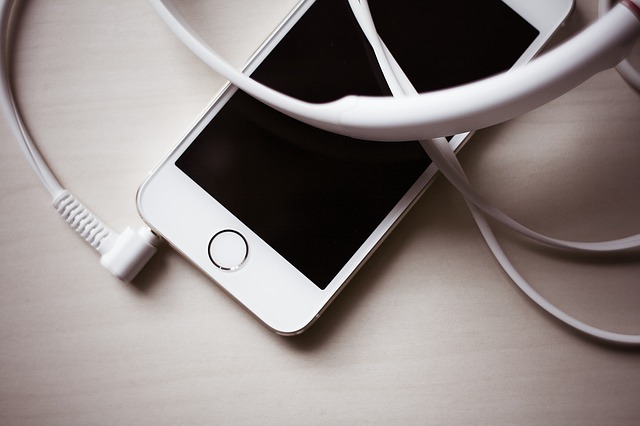 Overall
Apogee hits a homerun with the Ensemble. It is reliable, it has great audio components, it does exactly what you hope it would.
Is there room for improvement? If you are an audiophile, you can always find ways to improve equipment.
It is made for Mac so it is ideal for the Mac users. Window users are out of luck or even users that like to utilize both.
It is a good choice for Mac users and Apogee is a trusted brand. Their support is phenomenal and is exactly what you would expect from an Apple Partner.

Click Here for Pricing, Pictures and Reviews on Amazon.com
It is a great system that is easy to connect and use. A word of warning, typically we rarely review the manual just because they are time consuming but in this case you will want to.
We missed some important advice by jumping right in. Some users have experienced issues with set up and it is because the Ensemble has to be connected to your Apple product while it is in shutdown mode.
Once it is booted up it will recognize the Ensemble and take care of the install.
Users have had issues when they have tried to connect with their system "awake". It is a good system that you will be happy with, buy it and read the manual to avoid issues.
Read also:
Best Hand Blender in the U.S. That You Must Check Out 2021               Acekool Hand Blender
Best Air Purifier in the U.S. for Better Respiratory Health 2021             Acekool Air Purifier
Best Toaster in the U.S. That Are Worth Buying 2021                                    Acekool Toaster TA1
Best Stand Mixers in the U.S. That Are Selling Like Hot Cakes 2021        Acekool Stand Mixer
Summary
Reviewer
Review Date
Reviewed Item
Author Rating





We hope you love our reviews! For your information, we do earn money from commission in the link in the content! For more information click here!