Updated on April 3rd, 2022
Finding the right interface that is easy to use and delivers can change everything. Of course if you do not have a lot of time to invest in the search it can be a real challenge to find what you need, what you can afford and what makes the difference for you.
One of the biggest challenges when you are searching for an easy to use interface is finding the time to search for one and get past all the marketing that is out there.
We took a close look at the Avid Fast Track Solo to help you get past all the advertising and get to the core of whether or not it is worth the investment.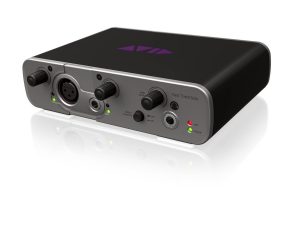 Click Here for Pricing, Pictures and Reviews on Amazon.com
We can say right from the onset that this interface met our budget needs nicely. It is on the low end of the cost spectrum which suited us perfectly. We have discovered that paying more does not necessarily mean you will get more out of an interface.  Read on to find out if the Solo is going to meet your needs.
The Basics
The Fast Track Solo and Duo USB interface are made tough. There are two things that we immediately noticed they have tough aluminum chassis with tough controllers and to add to the build they offer a scratch free finish.
The next thing we noticed is the size. This is a portable option that is really very portable. Far too many times you run into interfaces that are billed as being portable but they are a little too large or heavy to really be portable.
This model is in a word "sleek". It will fit into any laptop bag comfortably.  When you combine the size with the durability you can easily have the confidence to take this anywhere and not have to worry about breakage issues.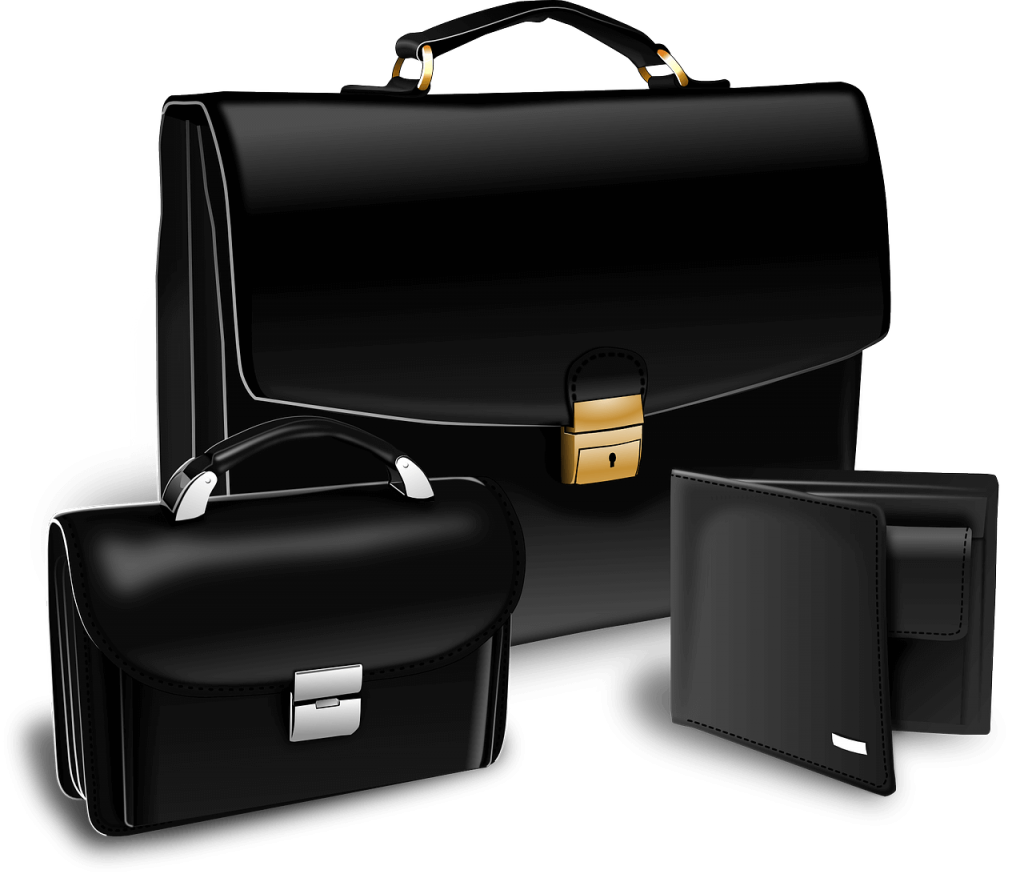 We loved that there are nice wide rubber strips on the bottom of the chassis that act as feet on many different surfaces.
Since this model is made to go on the road or wherever else you feel motivation strike it was a nod to the details that Avid added these rubber feet.
We tried out the feet in several different settings and were impressed that they held the interface firm, even in situations when we were betting against it. The design overall is really well thought out and we would like to add a bit unusual at this price point and portability level.
The Solo is MFI (Made for Ipad), you may be thinking so what? Well the so what is a pretty huge factor. You do not need any special drivers, you just hook up with the 30 (pin) connector and you are ready to roll.
You get phantom power, RCA outputs, instrument input all for your Ipad and it is inexpensive. That is a huge leap for us.
The Problem
While it is great to have an interface that is affordable available for Ipad there is one issue that you should be aware of.
The Solo comes supplied with the 30 pin connector BUT Ipad 4 and likely for future models the use the Lightning connector.
This of course poses the problem of how do you connect. We tried off brand converters but have to admit things did not start to flow the way we wanted them too until we broke down and brought the converter/connecter from Apple.
Ultimately we wrote off the cost as part of the package and it was still a really affordable option.
Do keep that in mind though if you order the Fast Track because you do not want to be disappointed when it arrives.
If you have an Ipad 4 that uses a Lightening connector you might as well add the 30 pin to Lightening adapter to your order.
It will be well worth the cost and certainly will cut down on the frustration.  Other than that one issue that we were able to quickly resolve we were very happy with this interface.
It is one of those issues that really no one can foresee. We could not expect Avid to include adapters that would fit every Ipad style that would be an unreasonable expectation for any manufacturer, of course we also could not expect Apple to include an adapter for every device that was ever made or that would be made in the future.
While we did grumble about the adapter issue it really does not affect how we feel this interface performs.
The Sound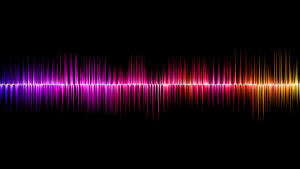 With that little bit of negativity taken care of we have to say that we were happy with the sound. There was some warmth with character that the preamps added to vocals that we really loved. The headphones offered some nice robust volume up at around 600 ohm.
The headphones were beyond adequate in every situation. There is plenty of headroom. Overall we were impressed with the sound. We did not detect any hums or buzzing like we have in some other models at this price point.
We found that the operation was easy and the sound was crisp. Ultimately we were very happy with the way the system works.
What We Would Change
You cannot connect an external controller or a keyboard because there is no extra USB ports which of course is a non issue in most cases but if there could be an extra port that would be great of course you would have to sacrifice the size savings if this became a "thing".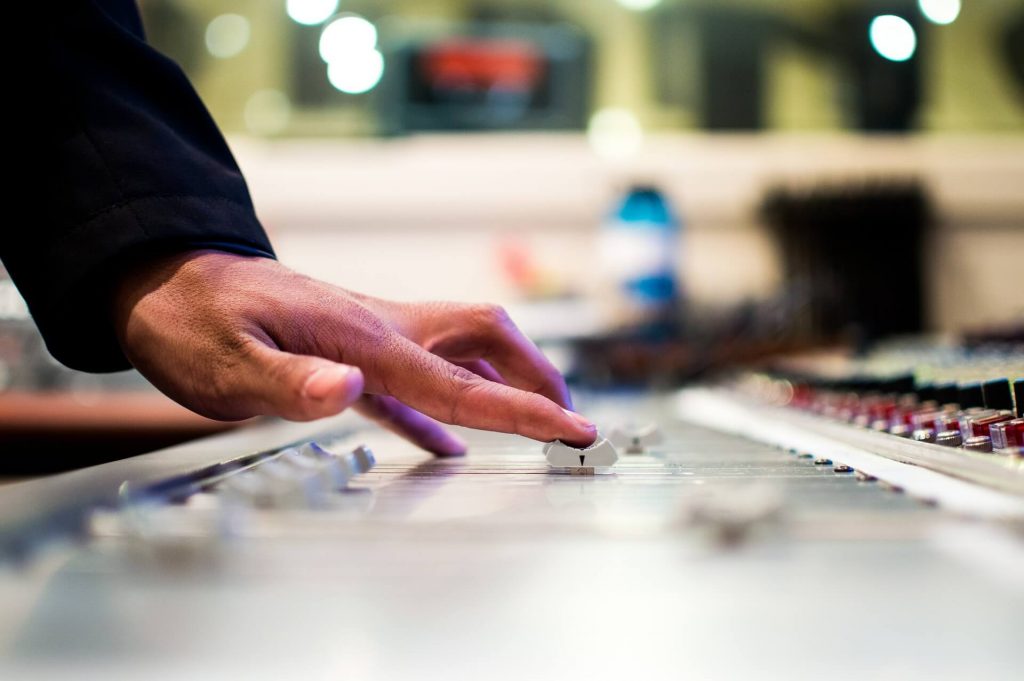 An additional USB port would also likely up the cost, so perhaps we are just being greedy and want much more than what we are willing to pay for. At the end of the day we found that not having the extra port really did not affect our use of this interface.
Who Needs This Interface
There are a litany of musicians that should be considering this highly portable interface. Any musician that wants to record on the go can get a great benefit out of owning this interface, any Apple Ipad user that has been looking for an affordable option would do well with this interface.
It offers:
Easy plug and play
Durable/reliable build
Space saving
Affordability
In a nut shell this is a great USB interface for anyone that wants something simple, affordable and easy to travel with.
The reinforced controllers make it an ideal option for that bag that you bang around with the rest of your gear. Not many interfaces that are MFI also are made to travel.
Overall
We can recommend the Fast Track Solo based on the following:
Great price point
Great amount of portability
Terrific design and build
Great function
The price was a big selling point for us BUT we would never recommend something that was "cheap" or "inexpensive" that did not deliver.
We loved the price point AND did not feel like we were making any sacrifices by going the lower end route. It delivers and ultimately that is what counts.
It is an easy interface to pack up and take with you. The compact size does not affect the usability at all other than to make it easy to use on the go.
This model is designed with users in mind from the sturdy rubber feet to the metal chassis this interface is built to last.
The function is there, whether you are looking for a USB interface for your Apple devices or you need something for other OS systems this could be the right interface for you.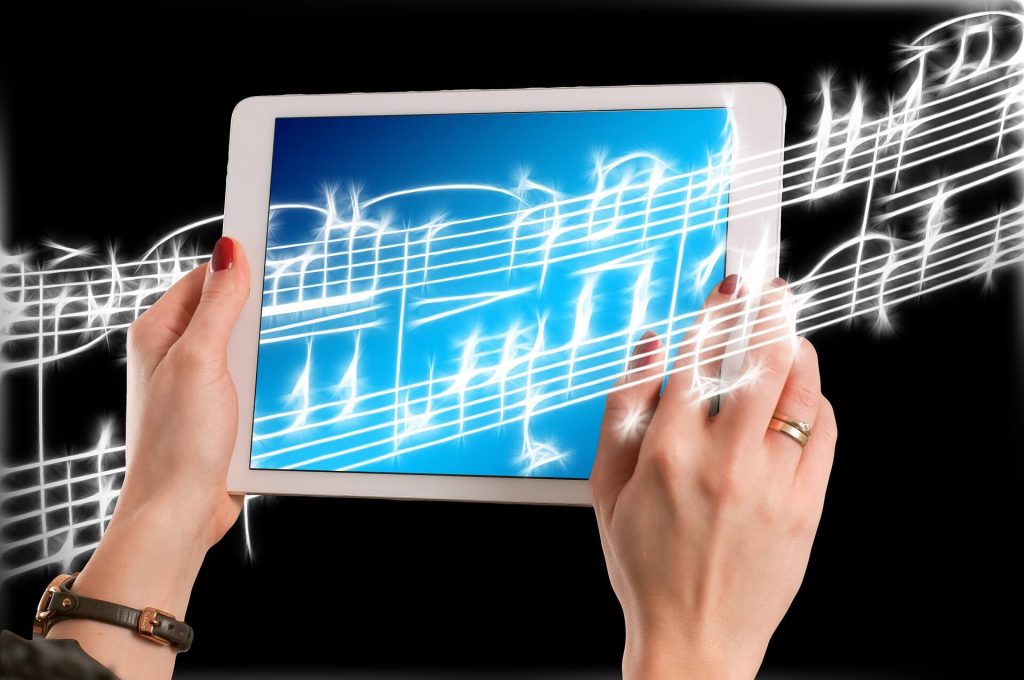 "2-in/2-out USB Audio Interface, with 1 x XLR Mic Input, 1 x 1/4" Instrument Input, Direct Monitoring, and Pro Tools Express DAW Software - Mac/PC/iOS" according to the manufacturer.
What else do you really need to know?
It is a reliable interface that gets the job done in a wide range of settings. Does it have all the bells and whistles of a full size interface? No!
Can you drag around a full size interface? Probably with a little determination but since it is not built for portability you can expect to run into issues.
We found that the Avid Fast Track Solo really got the job done in every situation we put it in. We had a team member walk around with it in a back pack with all their other gear moving the gear in and out for a few days and were relieved to see that the anti-scratch chassis stood up nicely to the wear and tear.
Click Here for Pricing, Pictures and Reviews on Amazon.com
The  Pro Tools Express is included. You do have to do the downloads on your own but you get the activation and Ilok info with the shipment.
There are a lot of interfaces that are out there that offer a great amount of functionality but the Solo having the MFI offering makes it a better option for many people.
The bundle that you get at this price point is difficult to pass by. It is well worth a look and you should consider a purchase.
More to read:
Best Hand Blender in the U.S. That You Must Check Out 2021               Acekool Hand Blender
Best Air Purifier in the U.S. for Better Respiratory Health 2021             Acekool Air Purifier
Summary
Reviewer
Review Date
Reviewed Item
Author Rating





We hope you love our reviews! For your information, we do earn money from commission in the link in the content! For more information click here!